Blink 182 are currently operating without Tom DeLonge, as we all know.
Featured Image VIA
Well it turns out DeLonge has been keeping himself busy by recording his own music and writing a novel about the threat of aliens and UFOs.
In fact in a new interview with Mic, DeLonge says that he quit Blink 182 to focus on a "national security issue", specifically dealing with extraterrestrial dangers.
He says:
When you're an individual like me, dealing with something that's a national security issue, and you're being gifted with the opportunity to communicate something you've been passionate about your whole life — something that has the opportunity to change the world over time — being a small part of that is enormously important for my life path.

But I can't do everything. I can't tour nine months out of the year with enough time to do the enormity of what I'm setting out to do.
DeLonge did say last April that he and the group have a future together, but the fact is he's been replaced by Matt Skiba and isn't involved with the new album that drops July 1st.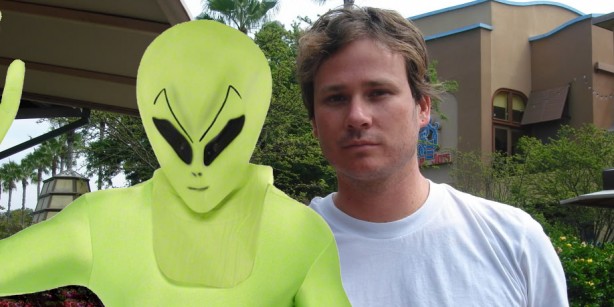 Well, good on him I guess? Tom DeLonge quit the rock star life and multi-million record deals so he could spend his time protecting the rest of us from E.T. and his mates. That's pretty selfless of him to be fair. Tom DeLonge – what a hero (in his own brain at least).