Earlier today it was announced that Blink 182 W/ Matt Skiba (he's the guitarist from Alkaline Trio if you didn't know) would be playing at the 18th annual Musink Festival this March, which Travis Barker was curating. Immediately, rumours that Tom DeLonge had quit the band and that they were splitting up began circulating and it seems as if it's true, with Mark Hoppus and Travis Barker releasing the following statement this afternoon:
Matt Skiba of the Alkaline Trio will join Blink-182 in replacement of Tom DeLonge at the 8th annual Musink Music and Tattoo Festival. "We were all set to play this festival and record a new album and Tom kept putting it off without reason. A week before we were scheduled to go in to the studio we got an email from his manager explaining that he didn't want to participate in any Blink-182 projects indefinitely, but would rather work on his other non-musical endeavors." Travis Barker and Mark Hoppus plan to honor all Blink-182 commitments including the Musink Festival and are excited to have singer/guitarist Matt Skiba join them for this project. "No hard feelings, but the show must go on for our fans". Additionally, Skiba will continue to make new music and tour with the Alkaline Trio.
Well, that sounds pretty set in stone, and pretty much like Tom DeLonge being the asshole that he has been for some time now.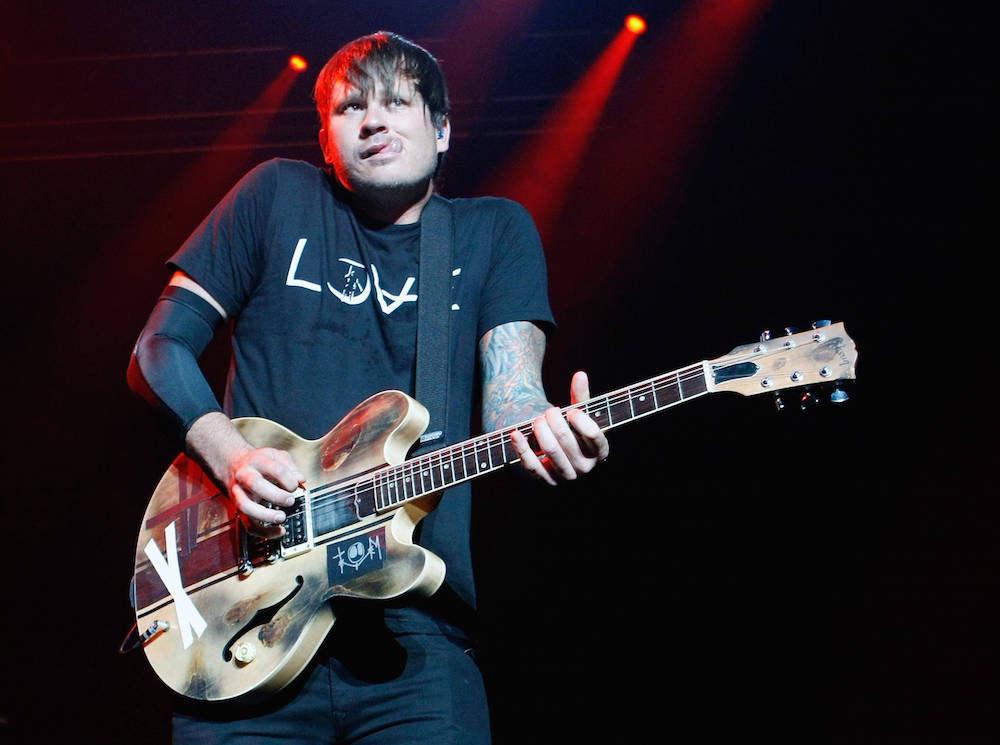 Is it really that bad that he's decided to leave though? To be honest the guy is a shell of his former self – check out their abysmal performance from Reading Festival last year if you don't believe me – and his best days are behind him by some distance. Matt Skiba joining Blink 182 might make the guitar playing better, but it's gonna sound really, really weird if he does any singing because he's probably the most opposite to Tom DeLonge's voice out of anyone in the world.
Can't see it really working to be honest, but hey I'm sure everyone will lap it up because it's a 'supergroup' and we all know how well they turn out. Hmm. As much as I love Blink 182 as well, I think it would probably be a better idea if they all just gave up completely and stopped dragging what little reputation that still have left through the mud.