As well as being one of the biggest movie stars on the planet, Tom Cruise is probably one of the greatest stuntmen around too. Doesn't matter if you ask him to hang off a helicopter in mid-air or ride a motorbike off a cliff – the guy is game as fvck for anything.
Featured Image VIA
According to IndieWire, Tom Cruise once also saved co-star Elizabeth Shue from being chopped into pieces by spinning helicopter blades on the set of 'Cocktail' back in 1988. As told by the film's aerial camera operator Bill Bennett:
"We were filming the scene from a helicopter, where Tom and Elisabeth are riding horses along the beach," Bennett writes in his post. "After a couple takes, the pilot would land the helicopter on the beach, and Tom and Elisabeth would come over to watch the shot recordings and get notes from the director. The only monitor was at my operating position in the left front seat of the helicopter."

Bennett explains that the tail rotor at the back of the helicopter appears invisible as it spins, adding, "If you walk into it, it will kill you instantly." After Cruise and Shue watched playback of a scene on the monitor, Shue "took off suddenly, running towards the back of the helicopter.

"Tom is a pilot, rated in both airplanes and helicopters, and instantly saw the danger," the camera operator continues. "He lunged after her, but only was able to grab her legs, tackling her to the ground…At that point she turned white, and he pulled her back towards the front of the helicopter and they walked away. All of us in the helicopter, we're quite shaken up by the close call, but there was nothing to be said. Tom had, in that instant, truly saved her life."
Wow, what a guy. And given what we know about Tom Cruise and everything he's proved he is capable of when doing his own stunts, it's not even surprising in the slightest that he could pull off something this heroic at a moment's notice.
Here's a pic of Cruise and Shue on set – after he saved her life from the looks of it.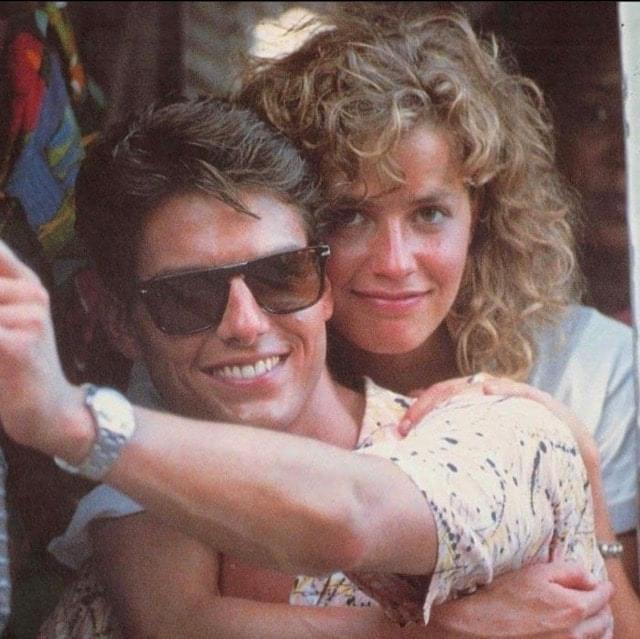 Say what you will about crazy old Tom Cruise. There's never been a guy more dedicated to his craft or who makes being a living legend seem so easy. Let's not forget he's literally heading into outer space to film his next movie later this year.
So its confirmed that @CommanderMLA is flying the @Axiom_Space @SpaceX #CrewDragon tourist mission with Director @DougLiman & Tom Cruise. One seat still to be filled. They are to launch in October, 2021. pic.twitter.com/dn6SLvCOGz

— Space Shuttle Almanac (@ShuttleAlmanac) September 19, 2020
Can't wait for that one. Go Tom Go!
For the story Thandie Newton once told about watching Tom Cruise instantly grow a zit on his nose right before her eyes, click HERE. Maybe this space shuttle is actually taking him back home?