Once you get over the complete douchebag-ness of this move, it's actually quite a bold, smart strategy.
Surely our female readers would rather go on a date with this dude than the Tinder Finance Bro from last week – what a psycho that guy was.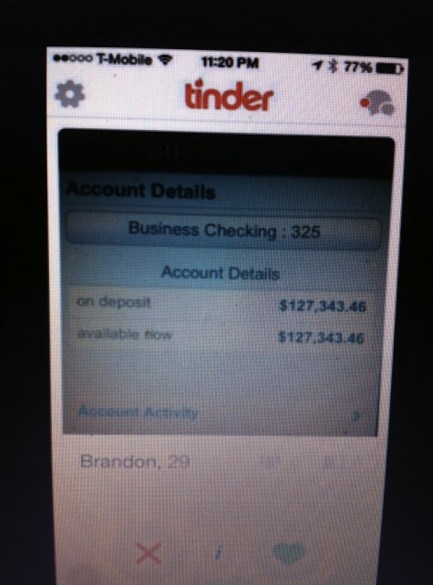 I wonder if anyone has ever swiped left on this guy? Not likely. $127,000 in your account is $127,000 in your account no matter how much of a prick you are. Definitely the best a man can look on Tinder without actually having to show his face.
But if you want some real Tinder success, here's what you should be looking at.