Norwich City CB Timm Klose has managed to pull off that old classic social media cock-up while in quarantine – accidentally sharing a photo that includes your Pornhub tab open in the background.
Featured Image VIA
I don't think I've ever seen it pop up in German before though, so that's pretty funny:
Looks like Timm Klose is enjoying lockdown🤣#ncfc pic.twitter.com/szZIAhoqlm

— Canary Cast (@CastCanary) March 31, 2020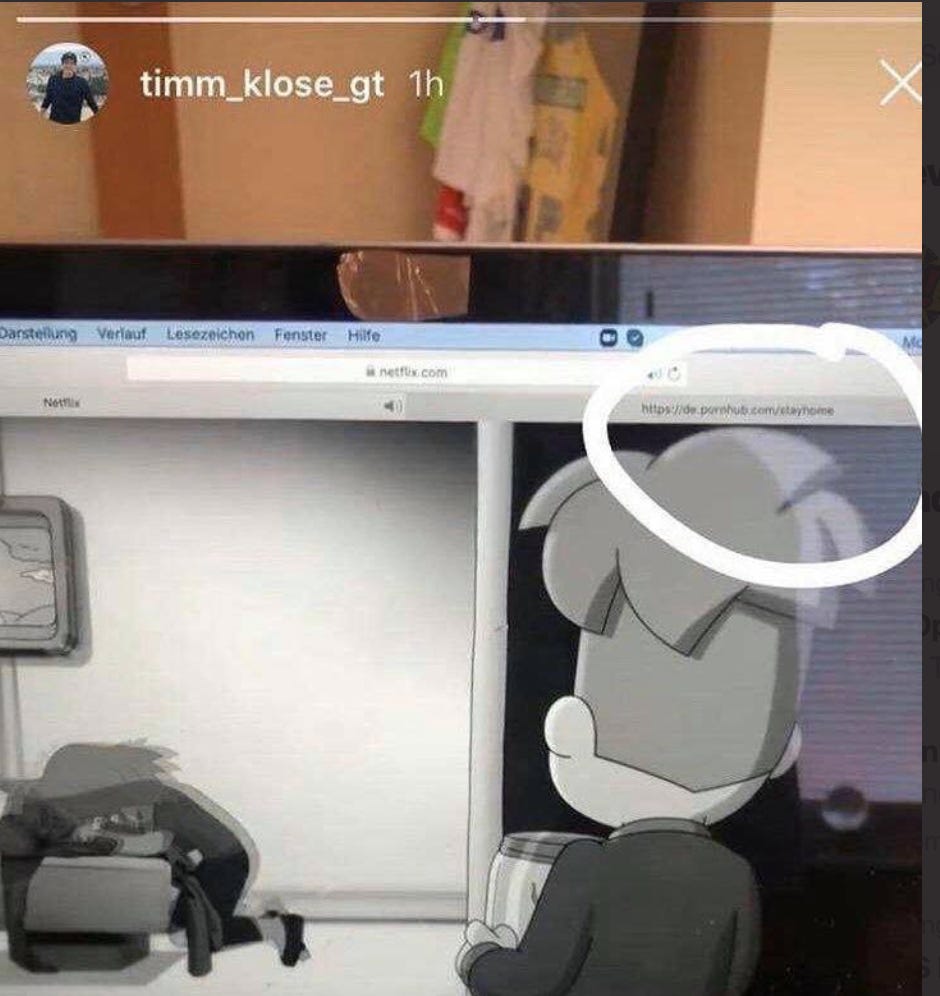 This could have been WAY worse, obviously. When I first saw the headline I thought he was going to have a tab open with the words 'stepmum' or 'midget porn' or something. I mean with all the time everyone has to kill in quarantine now, people are probably getting kinkier than usual with their Pornhub searches.
So a lucky escape on that front for Timm Klose. Still a bit embarrassing but hey, we all watch porn so we can't make too much fun of him. Fair play to Klose for keeping the tab open on the homepage – sometimes you just need it there ready to go for a good old fashioned quarantine wank.
For the Norwich City fan who loved the club so much he left £100 in his will to buy all the players a round of drinks, click HERE.