For some reason, antisemitism is frowned upon less in society when compared to racist abuse directed at other groups, and to demonstrate this we have a TikToker racking up millions of views and going viral through harassing random Jews doing their shopping.
Abdullah Mulla approaches the shoppers and asks them to read the words 'Free Palestine' on his phone:
Harassing Jews is now a TikTok genre. This video got 3.4+ million views and it was only uploaded 21 hours ago. pic.twitter.com/0B2vIZkZJK

— Dennis N (@DennisN) March 6, 2021
Wow, he really managed to free Palestine with that stunt, didn't he? That's just the kind of heroic activism you can expect from a moron who also makes 'coronavirus prank videos' where he goes around pretending to cough to death in front of Asian shoppers:
I bet he is making his parents proud. They are probably asking the doctor if they can refund him. pic.twitter.com/H72DO3yzbC

— Dennis N (@DennisN) March 6, 2021
No matter what your own thoughts are on the Israel/Palestine situation, I think we can all agree that harassing random Jews over it isn't the way to go about things. Although given the numbers his TikToks are doing, I don't think Mr. Mulla regrets it in the slightest…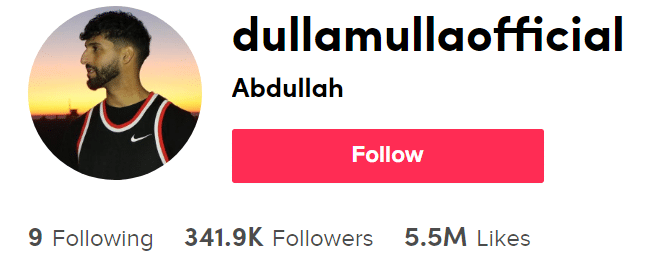 Of course he doesn't actually believe that harassing random Jews in America is going to help a single Palestinian living 6,000 miles away, but clearly it has helped build his social media presence. Somehow I don't think he'd have got away with it if he pulled a similar 'prank' on other minority groups, but maybe we'll see him try one day.
For the TikTok users who are producing 'trauma porn' by pretending to be holocaust survivors, click HERE. TikTok sure is a weird place these days.