The Soham murder remains one of the most high-profile crime cases in UK history, involving Ian Huntley – a former school caretaker who murdered two 10-year-old girls, Holly Wells and Jessica Chapman, in 2002.
Images VIA
The last picture of the two best school friends wearing their red Manchester United shirts became a haunting symbol of Huntley's crimes.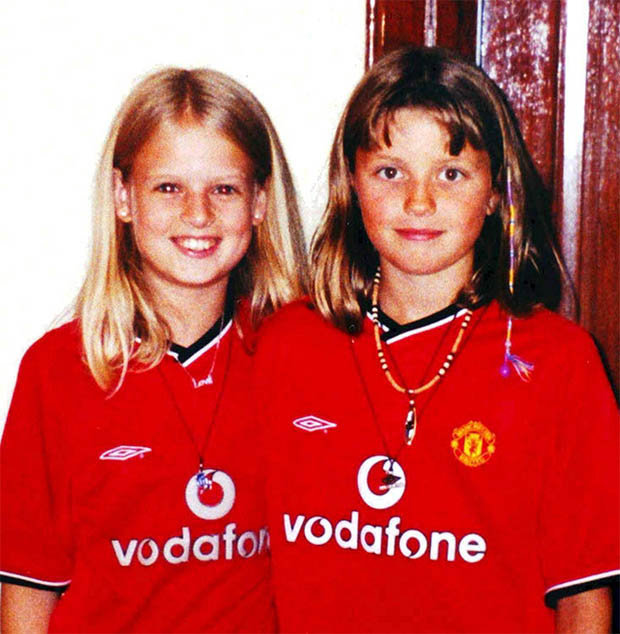 This week marks 15 years since the bodies were discovered and in the wake of this, experts have revealed how Huntley, who is currently serving life in prison, was eventually caught out. This piece of information is set to be included in a recent documentary about high-profile criminal cases, titled 'Faking It: Tears of a Crime'.
Body language expert Cliff Lansley describes how he believes Huntley gave himself away with various telltale signs during his interrogation. The main clue that Lansley points out is that he only gave abrupt three-word answers to police questions. He said:
There are multiple things wrong.

He has clamped his hands. He is rubbing and manipulating his fingers to try and comfort himself and his shoulder is raised slightly on the right-hand side.

Then when he says no, the volume of 'no' comes down 50% and he synchronises his head one to two seconds afterwards.

So there are seven or eight indicators of deception here when he is using just three words.
By this point Huntley's body language was giving him away because he was a suspect and was therefore on edge. Before this, when Huntley was just a witness, he appeared to be relaxed and coherent during a TV interview for Channel 5 news:
I guess once he had gone from a witness to a suspect, he unconsciously appeared more suspicious.
For the time Ian Huntley said he wanted a sex change so he could move to a nicer prison, click HERE.