A tortoise that developed arthritis after having too much sex has been fitted with a pair of wheels.
Featured Image VIA
Bert, a 22-year-old African spurred tortoise, literally shagged so much his back legs got worn out and he now has to get around using heavy duty wheels which have been strapped to his shell.
'Prolific breeder' Bert lives in the Secret Animal Garden at the Dinosaur Adventure Park in Norfolk, where his keepers made the decision to fit him with wheels after they noticed swelling in his rear legs.
Park manager Martin Hockling says:
He is a lover not a fighter, that is certainly true.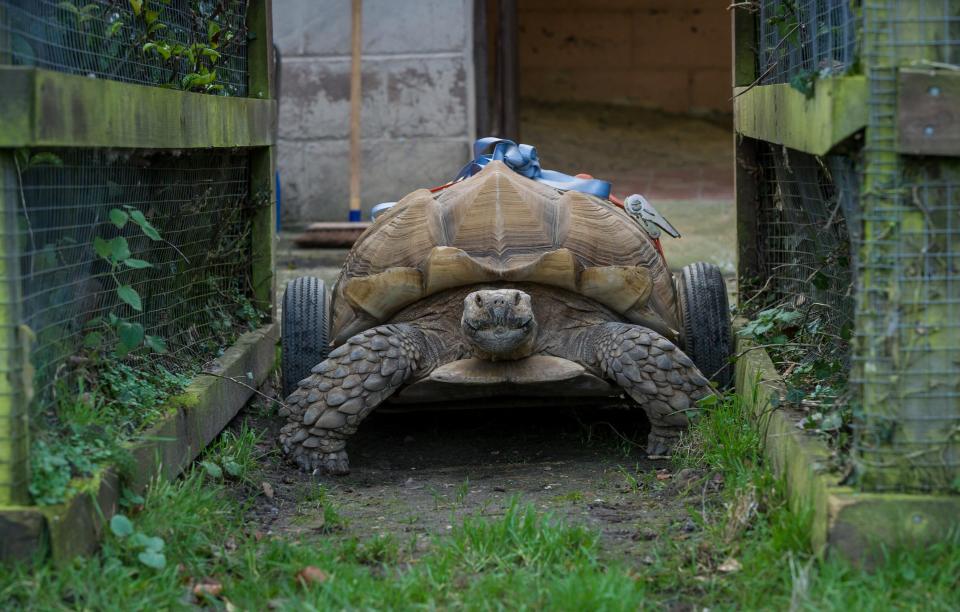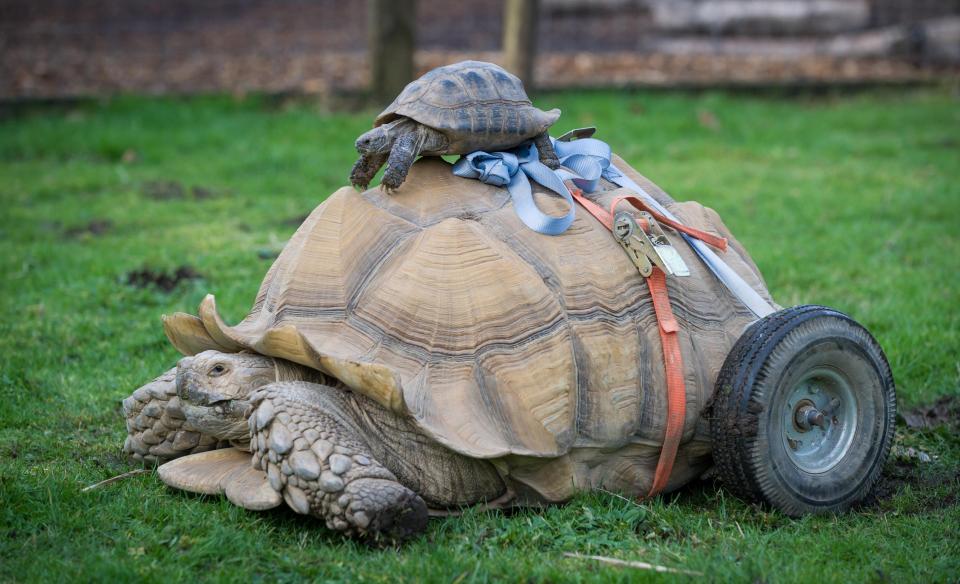 Big ups to Bert the tortoise on all that sex. So much sex he practically shagged his legs right off his body and had to be fitted with wheels. What do you think Bert did after they stuck those wheels on his body? Blatantly went and had more sex. Like Martin Hockling says, Bert is a lover not a fighter and there's no chance losing the feeling in his legs is going to stop him having more sex. Female turtles of Norfolk – watch out.
For the time a TV presenter cock-blocked a horny tortoise and sparked the slowest chase in history, click HERE.