Not everyone's heard of Australian electronic music duo Peking Duk, but pretty much everyone with an internet connection has heard of Wikipedia.
At a recent concert, Peking Duk super fan David Spargo was so keen to get up close and personal with band members Adam Hyde and Reuben Styles that he managed to edit a Wikipedia entry stating that was a family member.
Quite literally, he just added the words:
Family David Spargo.
In his quest to experience the VIP lounge at Peking Duk's Melbourne gig, Spargo made the Wikipedia edit while in the queue to get backstage — he then showed it to the show's security guard, who didn't suspect a thing.
Featured Image VIA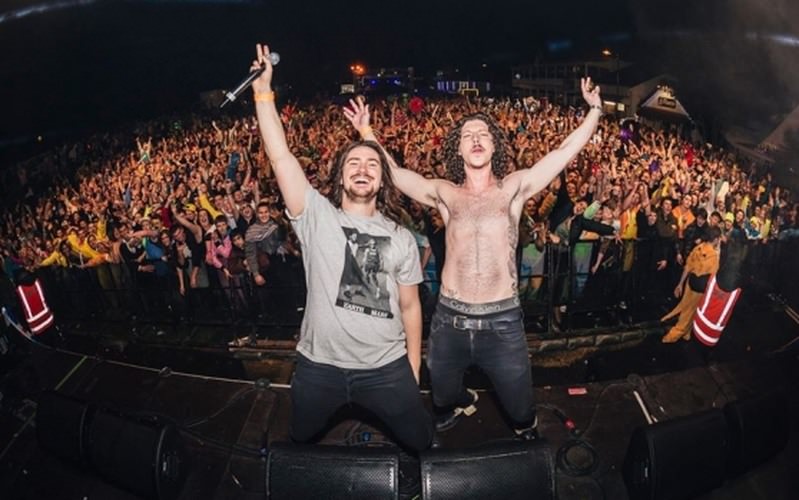 Image VIA
Once Spargo managed to fool event security and get himself an honourary AAA pass, he actually went onto have beers with the band — and when he told them how he'd got into the green room, Adam Hyde had this to say:
It was probably the most genius, mastermind move that I've ever witnessed, it's crazy. He just did it on the spot, in a second on his phone.
The band also said they consider Spargo an absolute legend and he even managed to get Hyde's phone number — a pretty good score for a full on super fan. After he punched those digits into his phone, it may have looked a little something like this:
Apparently Wikipedia takes this kind of thing seriously and in their page, simply titled List of Hoaxes on Wikipedia, states:
Short-lived hoaxes are innumerable and so we do not normally track them.
Of course, as this information has been published on Wikipedia, we'll probably have to take that with a pinch of salt too.
David Spargo has now been removed as a family member on Peking Duk's Wiki page, but he will always remember the time he got to hang out with the boys in the band.