We've seen a fair few conspiracy theories on these pages over the years, but my absolute favourite ones have to be those where people wholeheartedly believe them despite there being not one single shred of evidence to support them.
Featured Image VIA 
57 year old Phil Lewis seems to be one of these people, as he's been living in his Citroen C1 with his dog Jackson for the past few months as he believes that his home on Thorleigh Avenue in Eastham, Liverpool is pulsating with radiation. He says that if he spends more than 20 minutes in the property, then his skin becomes dry and he starts suffering form palpatations and feeling unwell.
Here's what Phil had to say about it all: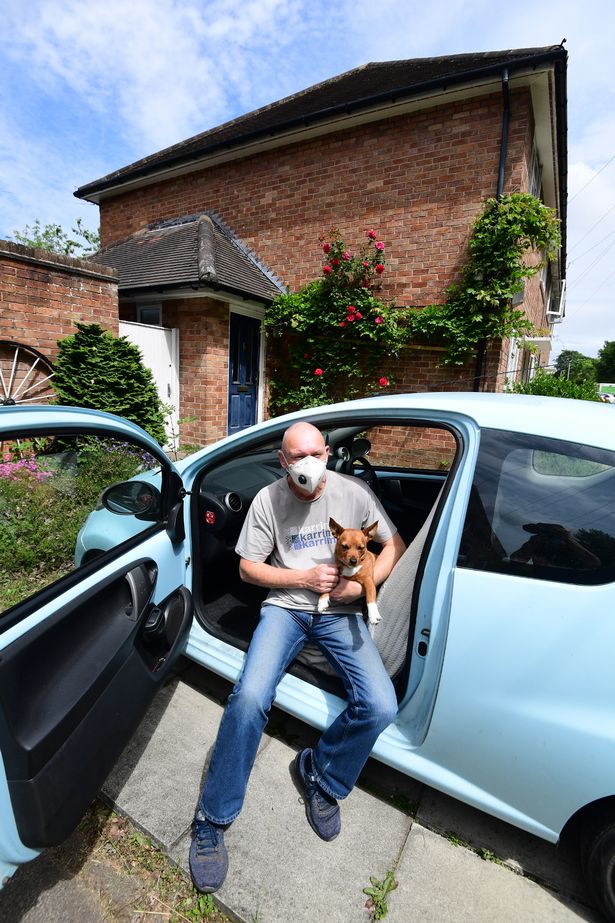 I can't stay in there, it needs condemning.

After about half-an-hour [in the house] Jackson curls up in a ball or just starts weeping.

I'm going to buy a van to live in, that's my future.

I'll either swap the house or give it up.

I'm trying to get it swapped, but I don't want to swap and put someone in there.

I guarantee they would get ill.
Kinda sounds like the guy has been watching a bit too much 'Better Call Saul' doesn't it? To make matters worse, Phil rents the property off Magenta Living and they insist that they've conducted af all surgery of the house and radiation levels are completely normal, claiming that they've also consulted with Public Health England's Radiation Department about the situation too. I know housing associations can be evil and not listen to the people living in their properties about the issues facing them, but this does seem like a bit much doesn't it?
Hope Phil sorts himself out somehow and gets the help he needs, whatever that may be. Sounds like he's having a really tough time with it but if he figured out he was actually having a breakdown and there wasn't any radiation anywhere it would probably work out better for him.
For more of the same, check out these chancers tricking people into buying fake Faraday Cages to protect them from 5G radiation. Pretty legendary behaviour to be honest.