There have been a whole multitude of ridiculous conspiracy theories doing the rounds this year, but one of the most prevalent (and dumbest) has to be the 5G radiation one, which has been blamed for umpteen things including coronvirus and who knows what.
Featured Image VIA 
A lot of people actually believe that 5G radiation is harmful to us though and so of course, there are going to be those people out there who want to take advantage of them and make some money off them. This seems to have come to fruition in the form of this company that is selling fake Faraday Cages to people to protect them from the radiation emitted by their routers.
For this of you that don't know, a Faraday Cage will block electromagnetic radiation and this includes WiFI and 5G. The only problem is that if it's going to block your WiFI signal then you're not going to be able to connect to WiFI, are you? It seems like some of the people that have bought these devices didn't really consider that until the time was too late.
As such, most of the reviews for these products are overwhelmingly negative: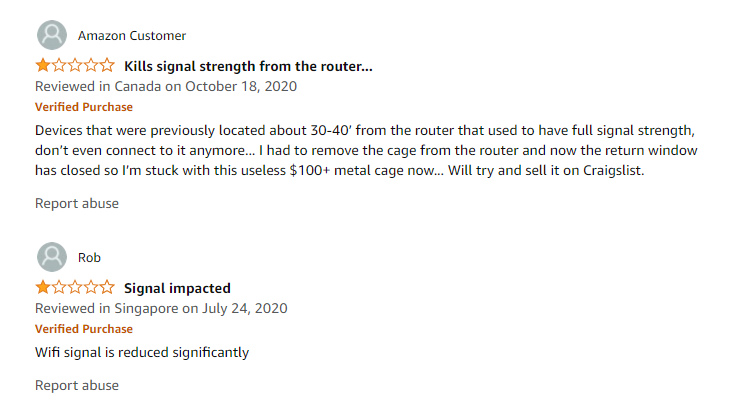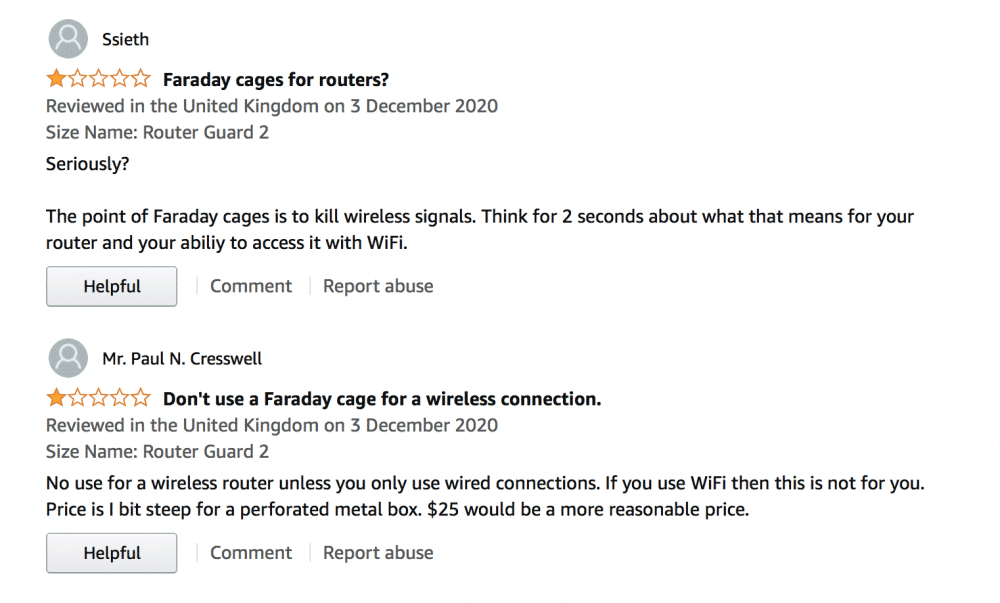 Yeah, at least some people get it I suppose? Kinda gotta feel sorry for the people that don't and have wasted a whole load of money on something completely useless, but then think about the kind of people that are making these decisions and I'm just laughing because you really have got to be an idiot to purchase of these things. Not apologising for that opinion either.
For more of the same, check out this VICE documentary investigating the effects of 5G radiation. Pretty scary.