An 18-year-old blogger recently took a plane from Sheffield to Essex via Berlin instead of the train to save money.
You would think that this is a case of showing us the terrible state that the National Rail is in — like the guy who pays £6,000 per year to sit in the cabin mop cupboard.
But actually Jordon Cox, who blogs as the Coupon Kid for MoneySavingExpert, said that the obscenely long route only saved him £8. Can't be getting the best wage as the Coupon Kid, although I guess that's the point of his job title.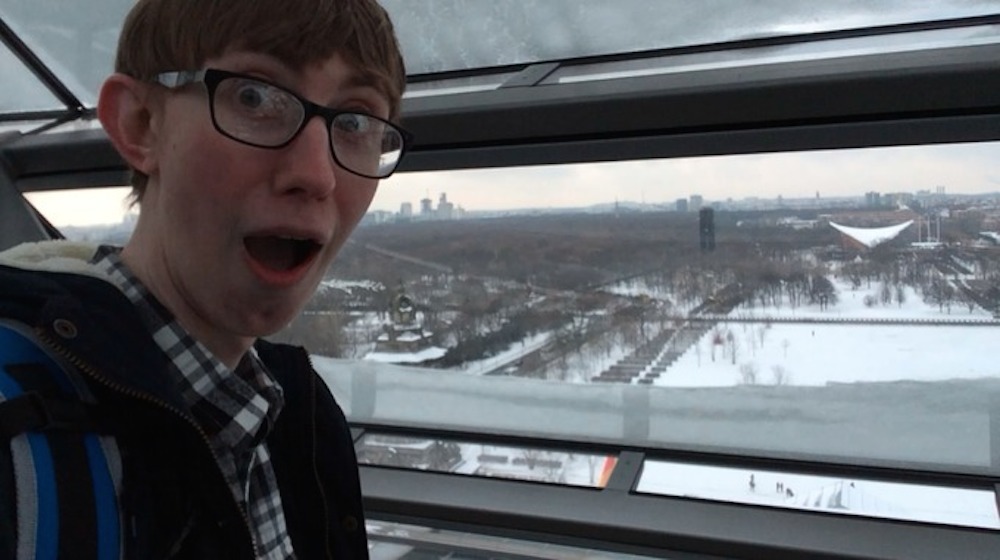 On the site, Jordon said that he went to book a train ticket but it was £47 return, so instead he opted for the plane journey which added 1000 extra miles and nearly 10 hours onto his journey.
So he flew from East Midlands airport to Berlin, spent seven hours knocking about in the city, then flew to London Stansted where he got a bus home. He even got a train ticket to the city centre in Berlin and got lunch. Check out the video of his journey:
https://www.youtube.com/watch?v=2GRbcLl6lvQ
Speaking about the journey, Jordan said:
This isn't for everyone as it can take a whole day to get to your final destination, but if you're not in a rush, your focus is on saving money and you fancy a little walk around a European city, it's worth a look.
OK, so he does make it seem quite pleasant, as if it was a fun little journey, but really he was just prolonging the really rubbish bit of going somewhere — all the travel.
Obviously he enjoys a bit of lonely sightseeing – but if the only reason was to save a bit of money on train fares, he could have used this amazing loophole.