It's a proper shitty day for Dwayne Johnson AKA The Rock and anyone who's ever had a pet die will know exactly how he's feeling.
Featured Image VIA
Here's the photo he uploaded to Instagram earlier alongside an explanation of what went down:
Images VIA
Fucking mushrooms, so sad. I almost didn't blog this because it's so sad but sometimes you just have to dig deep inside and blog about the real news no one else can handle blogging. That's just what we do at Sick Chirpse.
Here's Brutus and The Rock having a swim: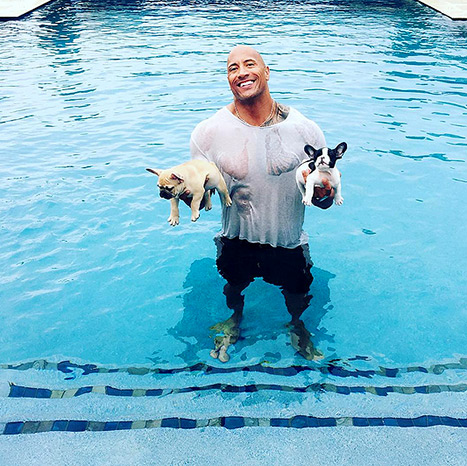 Brutus giving The Rock a hard time:
The absolute worst feeling in the world. Fuck mushrooms.
P.S. Mushrooms are alright sometimes.