There are a lot of TV shows out there for you to watch, but it's safe to say that The Witcher and You season 2 are some of the most anticipated new series out there right now and people are just itching to know when they can finally sit on the couch all day one hungover Sunday and watch them all.
Featured Image VIA
The release dates for both of them haven't yet been revealed per se, but both shows were included in a now deleted tweet from Netflix that went out on Wednesday. Here's a screenshot of it: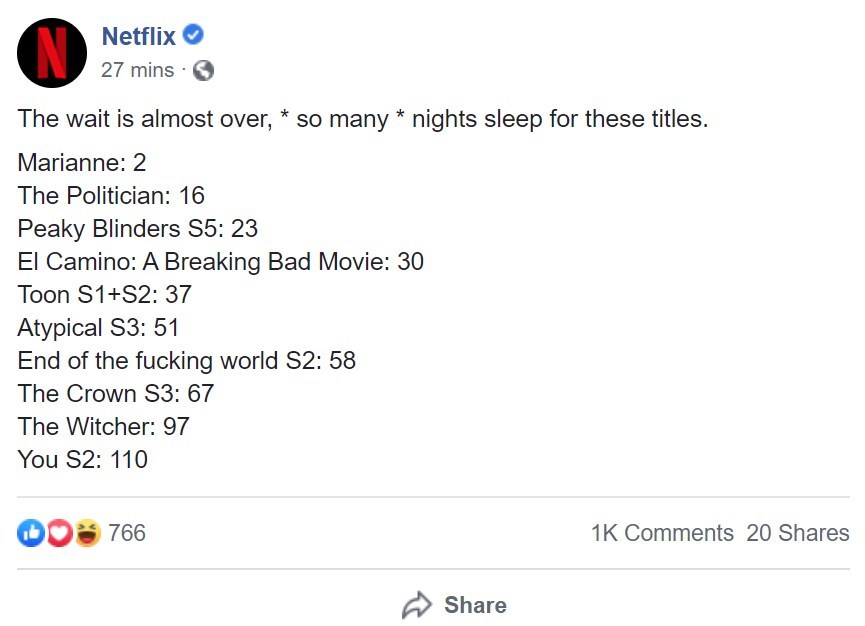 In case you can't work it out, that means that The Witcher will be dropping on December 17th and You season 2 will be coming to us on December 30th. That makes a lot of sense for Netflix to drop two shows that are destined to be super popular over the holiday period and to be honest the fact that they tweeted it out and then deleted it screams of it being the truth, only some idiot wasn't supposed to reveal it just yet.
Basically I'm feeling good about these release dates and you should too. Only problem is they're three months away.
For more of the same, check out how You is even creepier when you remove Joe's inner monologue. No, I didn't think it was possible either.