I didn't really pay as much attention to the news over the weekend as when I'm working and I was hoping that the whole Coronavirus thing would have been sorted out by now – turns out that it's got way worse instead though.
Featured Image VIA 
The World Helath Organisation are reporting that the death toll has now risen to 80 in China, with 2700 people affected by the virus. There have also been confirmed cases in Hong Kong, Macau, France, Thailand, Taiwan, Japan, South Korea, the US, Vietnam, Singapore, Malaysia, Nepal, Canada and Australia.
Fortunately, 52 people across the UK have been tested for the virus but all the results have come back negative. Hopefully it stays that way hey?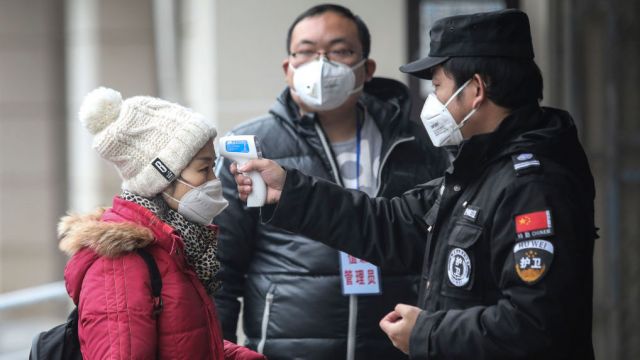 In worse news though, it's also been revealed by the Chinese Health Minister Ma Xiaowei that people can now pass on the virus before showing symptoms of illness themselves. In reaction to this news, the Centre for Disease Control and Prevention advisor Dr. William Schaffner said the following:
When I heard this, I thought, 'Oh dear, this is worse than we anticipated.'

It means the infection is much more contagious than we originally thought.
Lol who the hells says 'oh dear' these days? I guess the fact is that it isn't THAT bad an outbreak as people might think as it only seems to be killing old and frail people and is fairly easily to get treated for and survive, so maybe that's why Schaffner was so unfused about the fact that it was way more contagious than he thought. 'Oh dear', honestly.
For more of the same, check out these videos of people dying thanks to the Coronavirus. Actually terrifying.