Unbelievably, it's been almost eight years since the Charlie bit my finger video was released onto the internet. In that time, it's racked up almost 800 million views and could possibly lay claim to being the original viral video. If you haven't seen it (don't lie, it's actually the most watched video on YouTube aside from music videos) there's a reminder below:
The father of the pair said he just uploaded the clip to the internet because it was too big to send the children's godfather – who now lives in America – via email and it then turned into a goldmine for him, earning the family thousands of pounds through advertising. Some people get all the luck eh. Apparently he now also runs a fairly lucrative YouTube channel just showcasing what the boys are up to now as they do various activities, which is kind of weird but hey if you're sitting on a cash cow like that you might as well exploit it to its fullest, right? Here's what the kids look like now:
Images VIA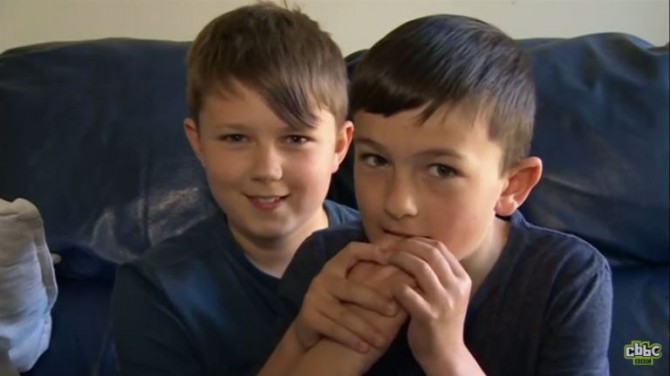 Check out what they look like below in a bit of a soft report from Newsround:
If you enjoyed this, here's what the girl who played the sun in Tellytubbies looks like now.