Another week, another rundown of the funniest and weirdest conversations and profiles in Tinder land. If you've got any you think can make the cut send them in to our Facebook page or e-mail contribute@sickchirpse.com.
Let's go
And we're off…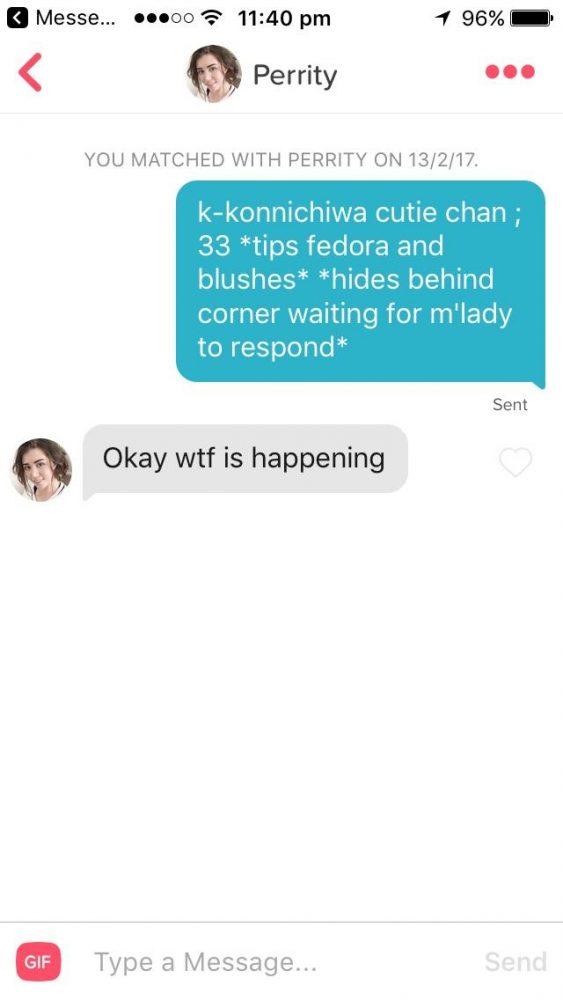 Ghost in the machine.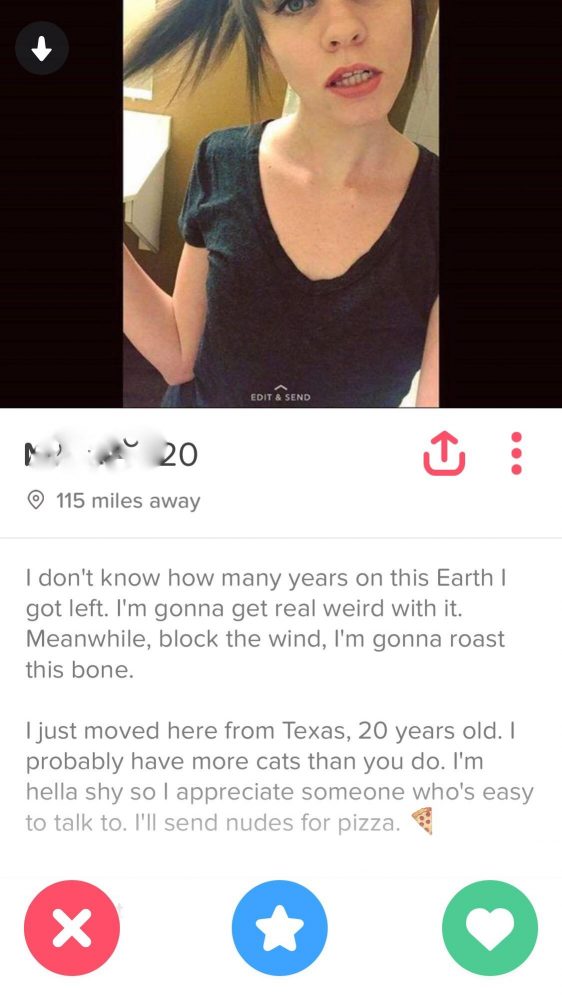 Fair deal.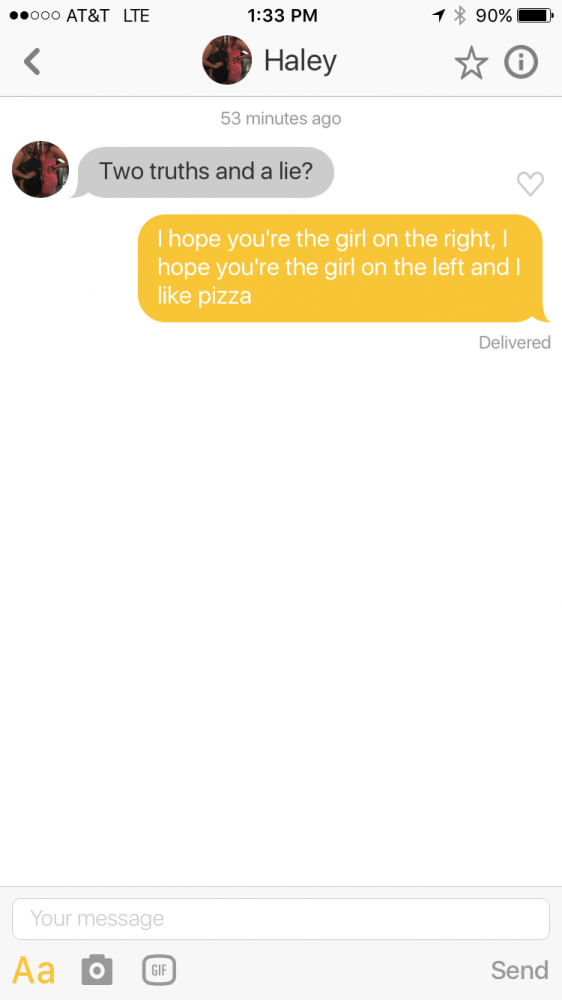 I'm guessing this guy doesn't like pizza.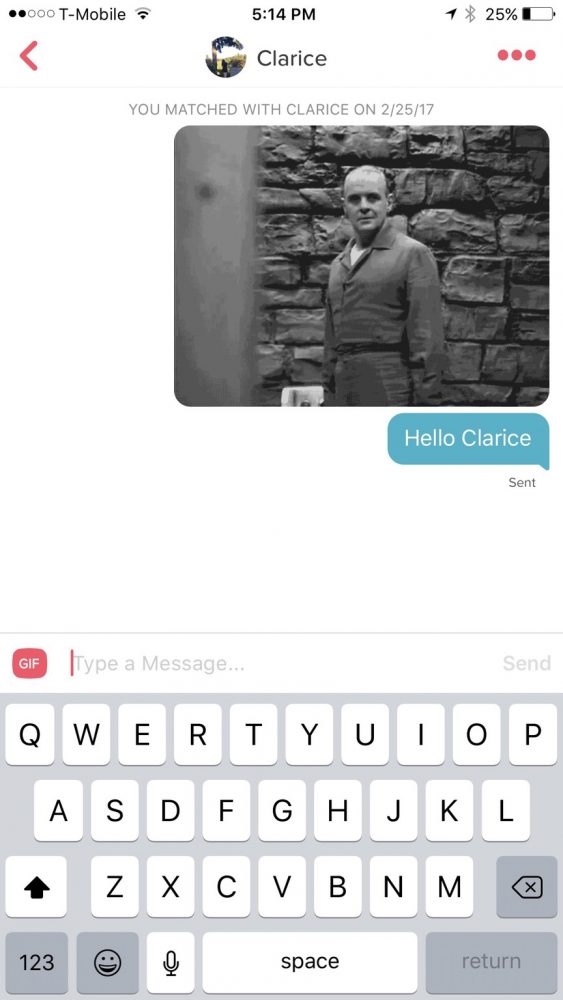 Pure genius.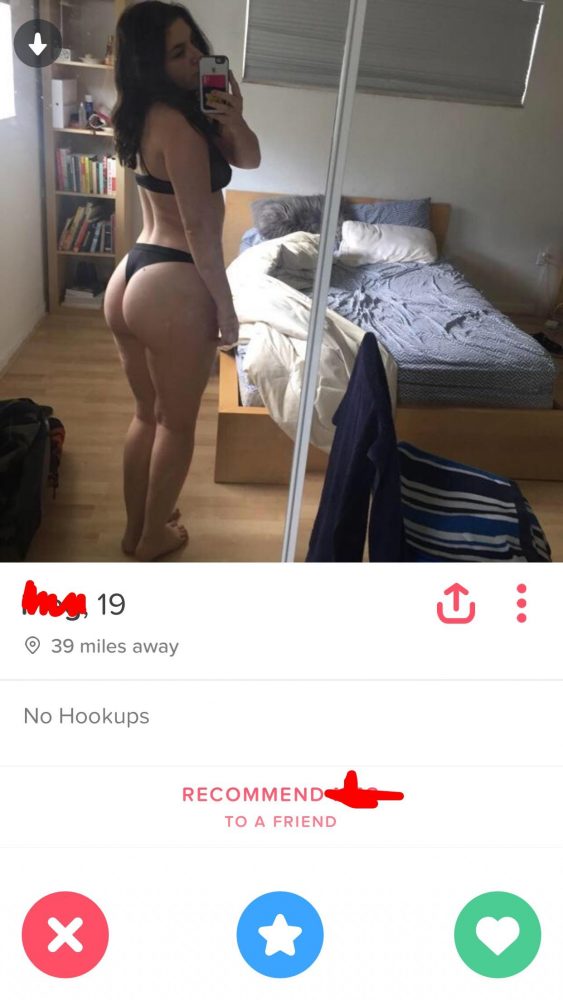 Mixed messages.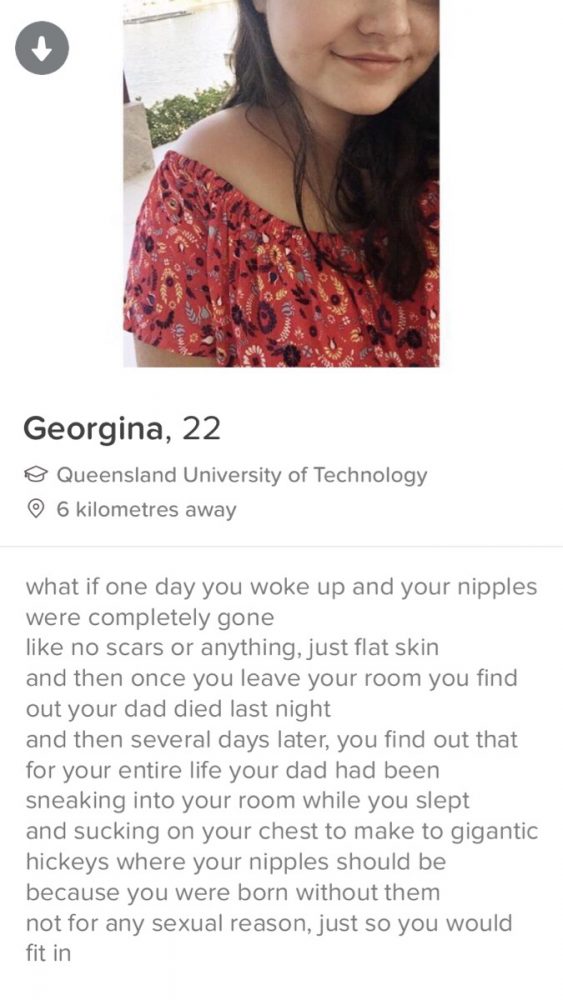 Alrighty then.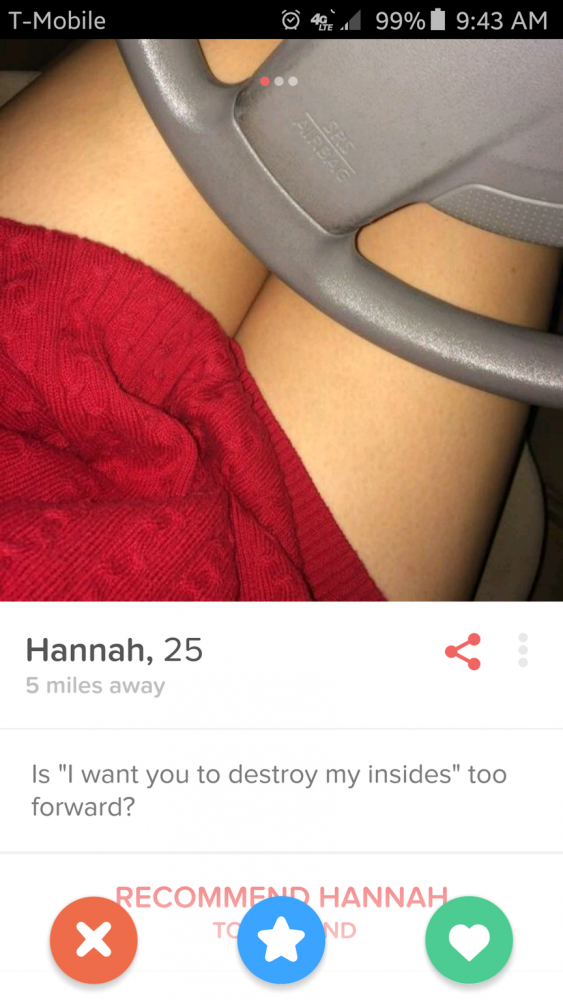 No, not at all.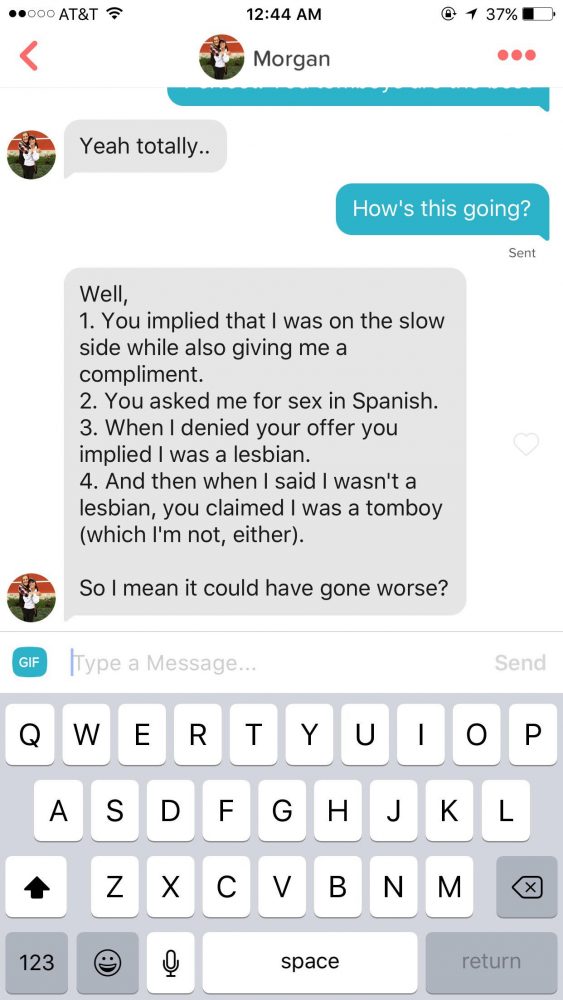 That's not how you Tinder.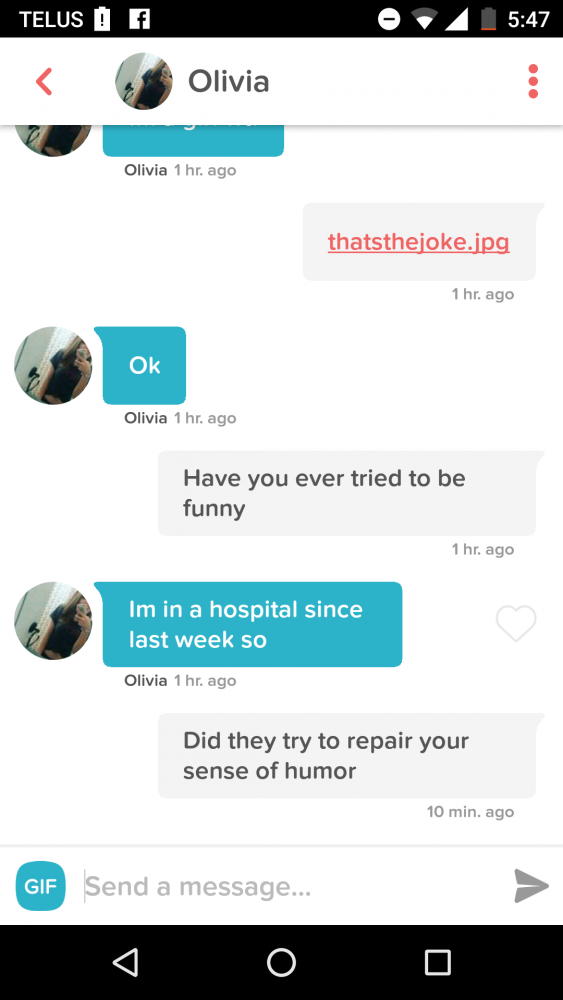 Broken for life.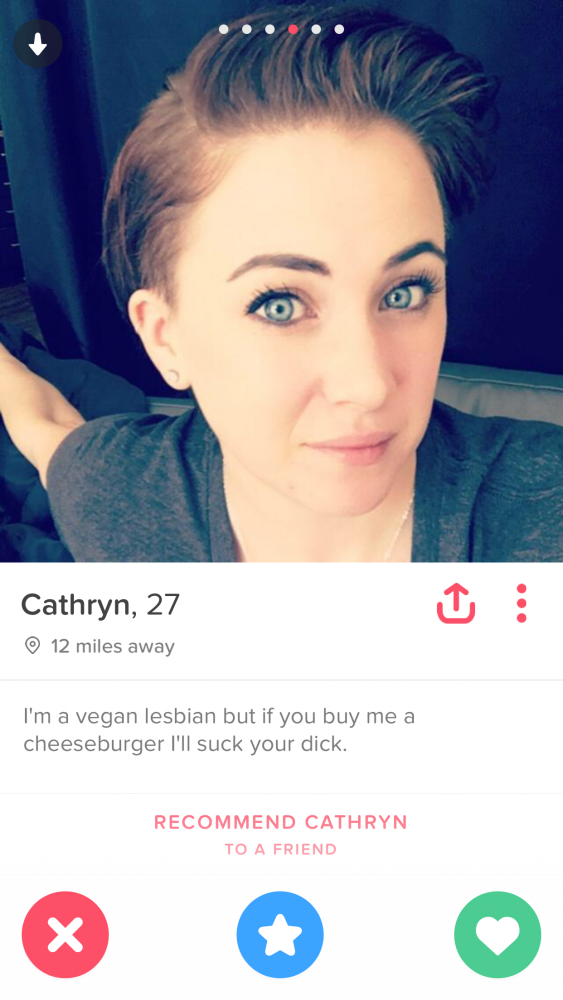 Swinging both ways.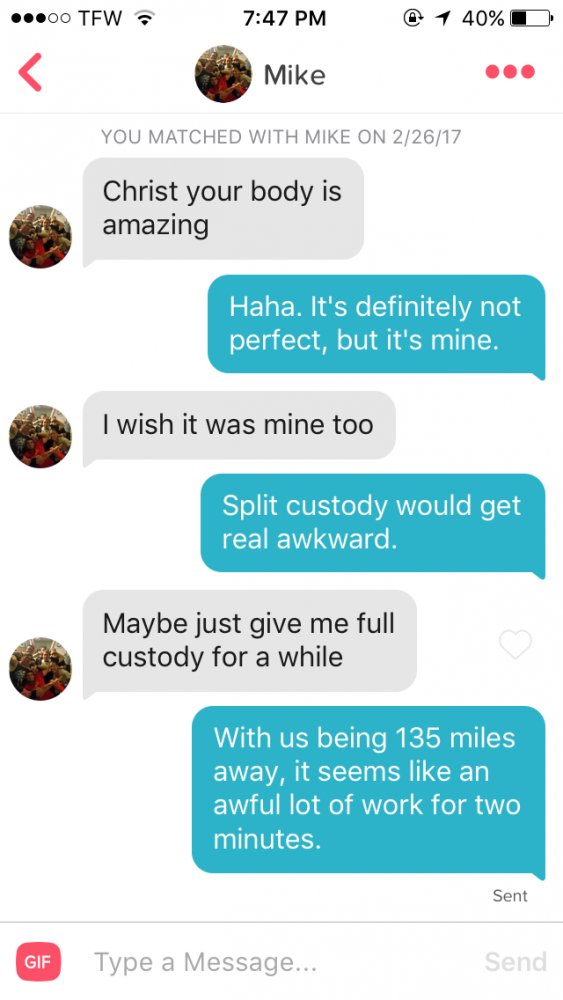 Shut down.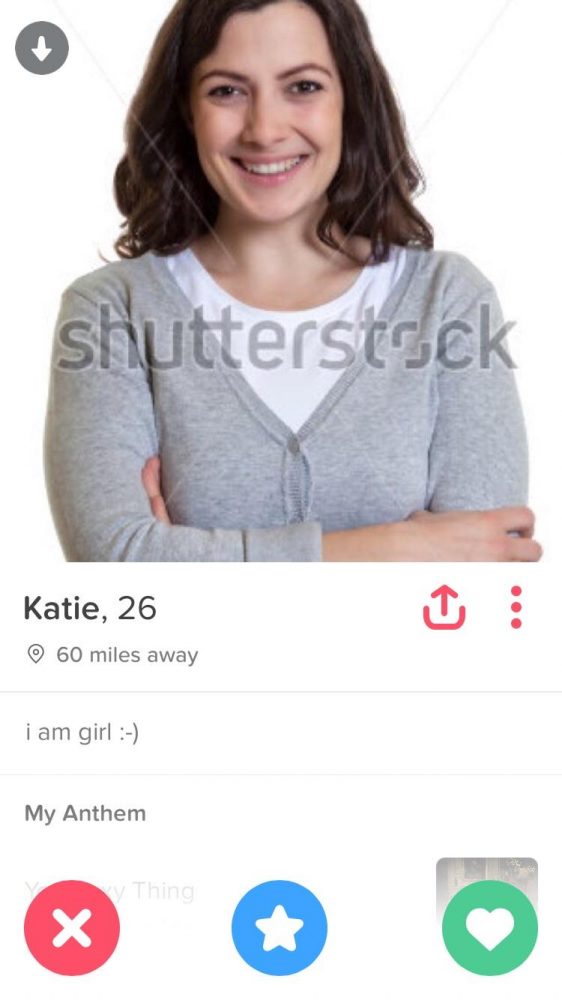 I'm not convinced.
You're fooling no one Sarah.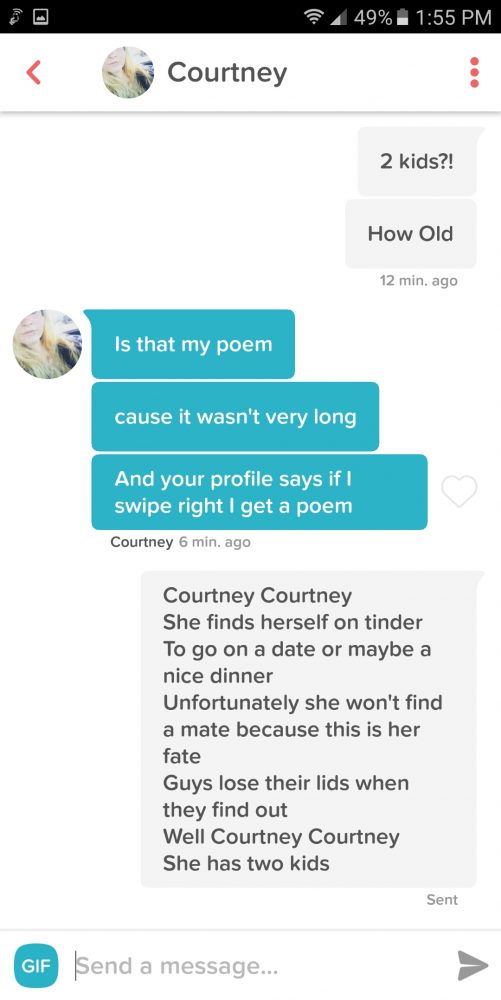 She was asking for it.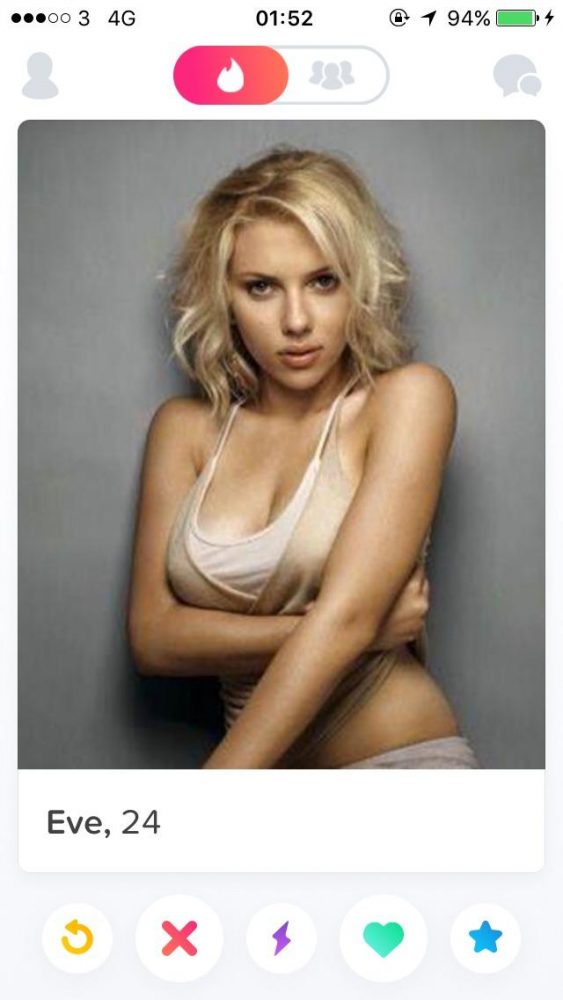 There's something familiar about you Eve.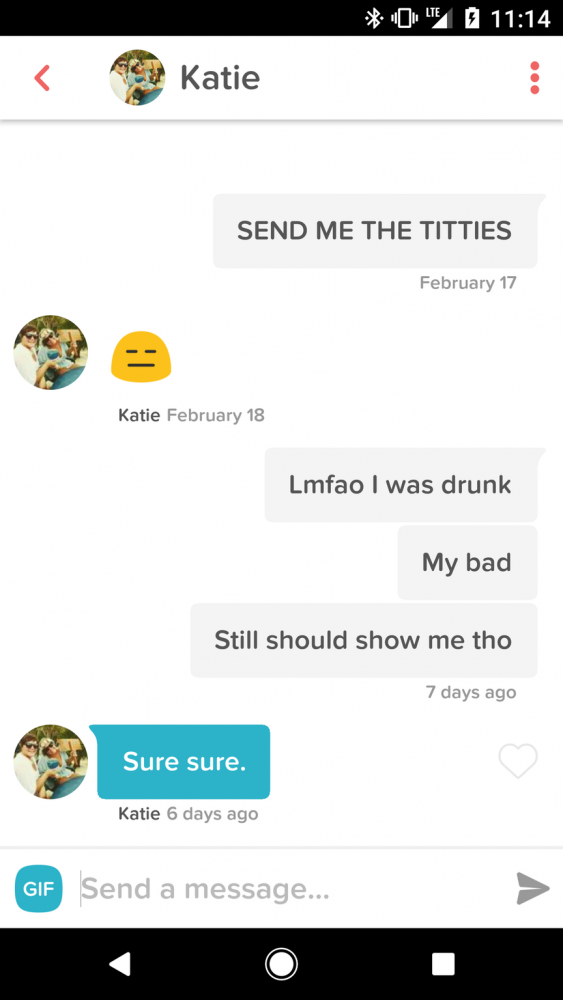 Drunk or sober, that approach does not work.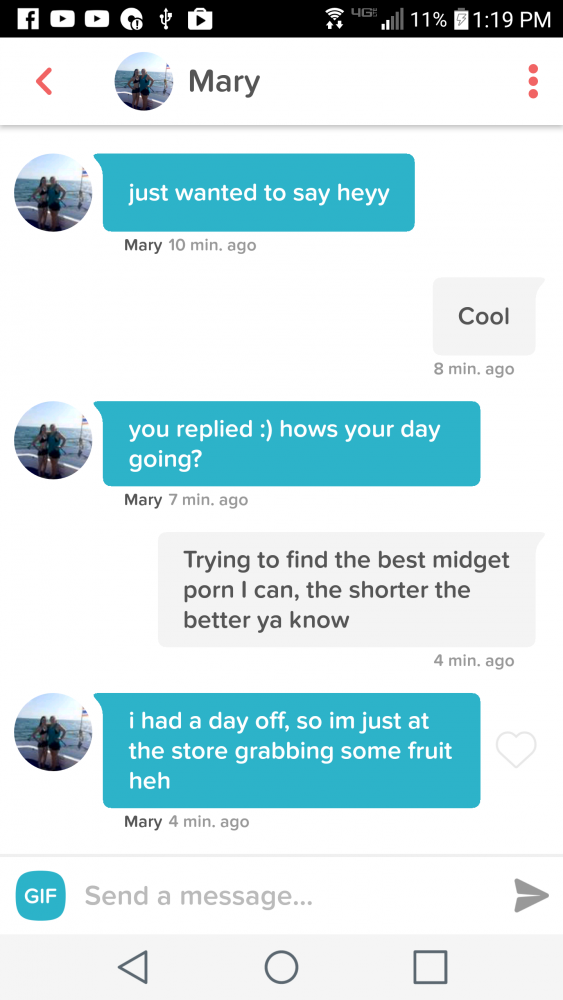 Over her head.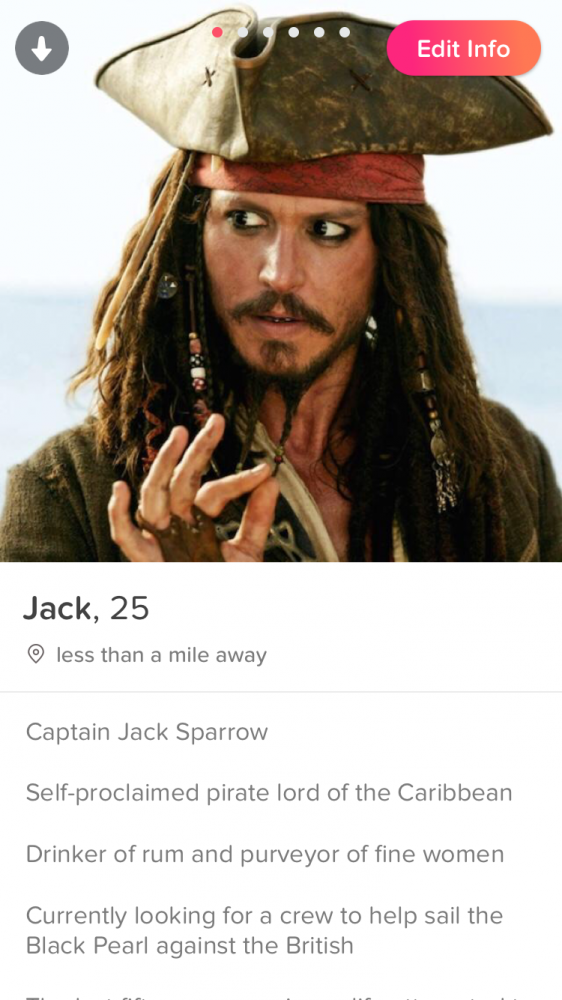 Aye aye, captain.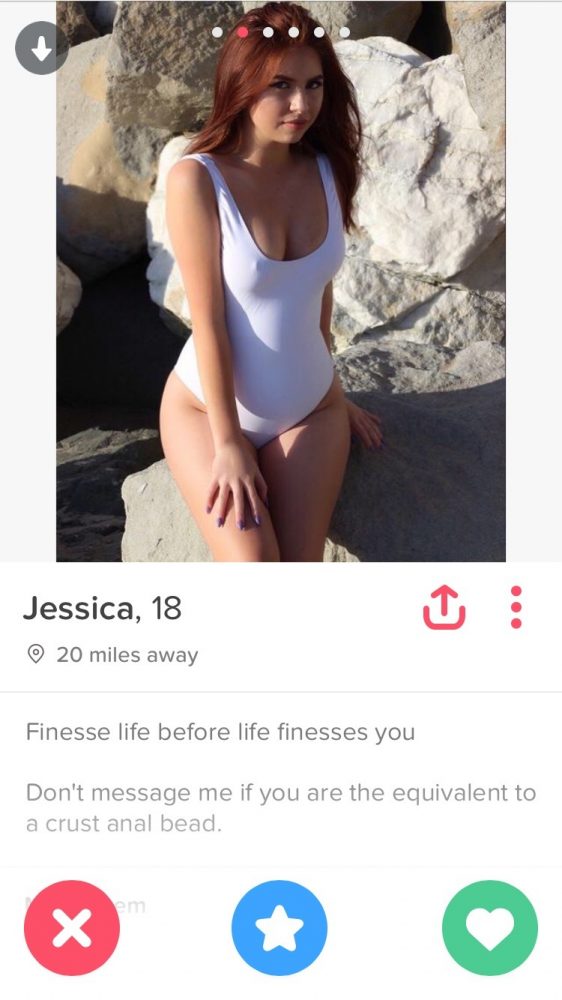 Old and gross?
The perfect bio.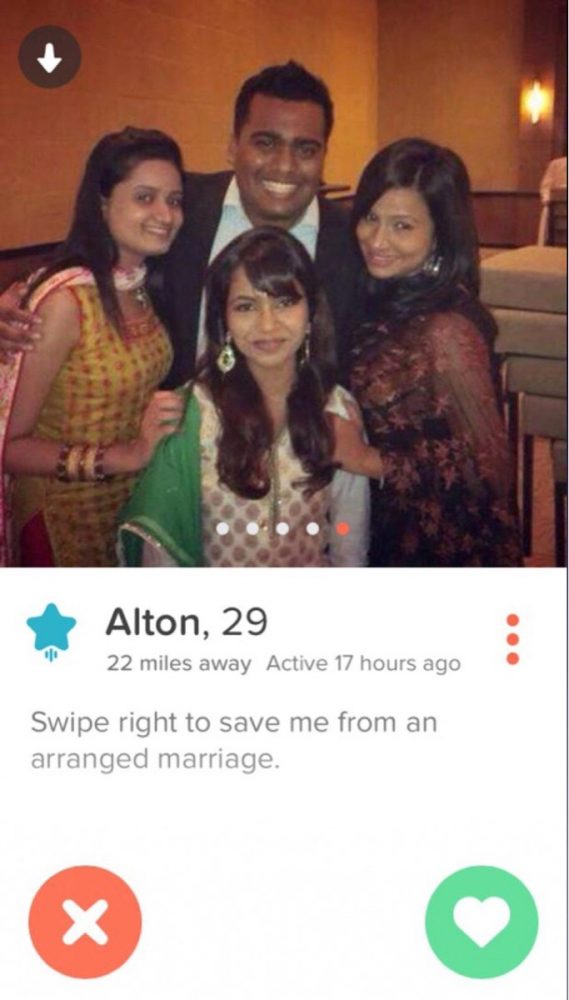 Aaaaand we're done
—
Alrighty then. That was fun. See you next week for more best and worst Tinder shenanigans.
For last week's instalment, click HERE.