Another week, another rundown of the funniest and weirdest conversations and profiles in Tinder land. If you've got any you think can make the cut send them in to our Facebook page or e-mail contribute@sickchirpse.com.
Let's go: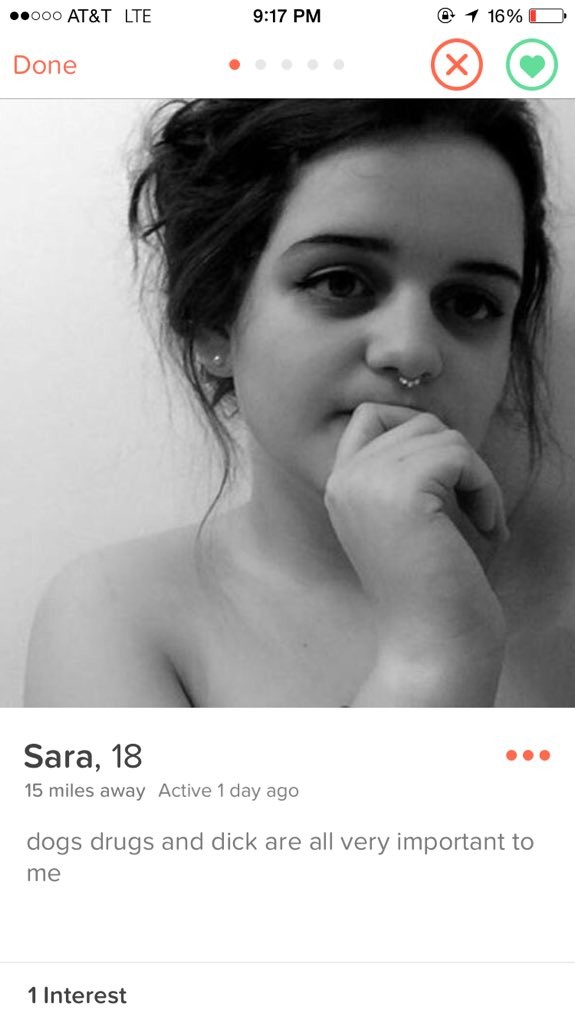 Those 3 things are all I have.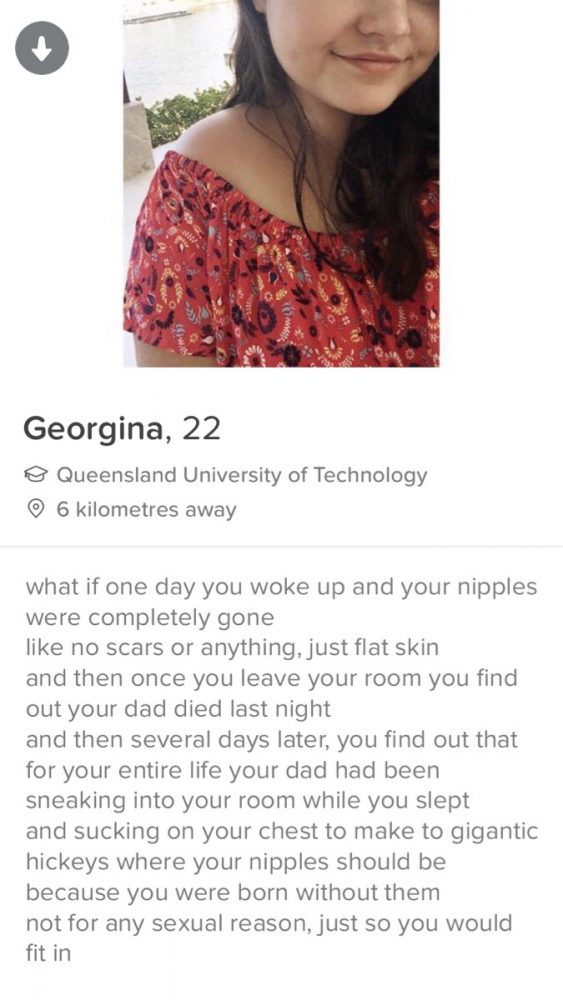 OK then.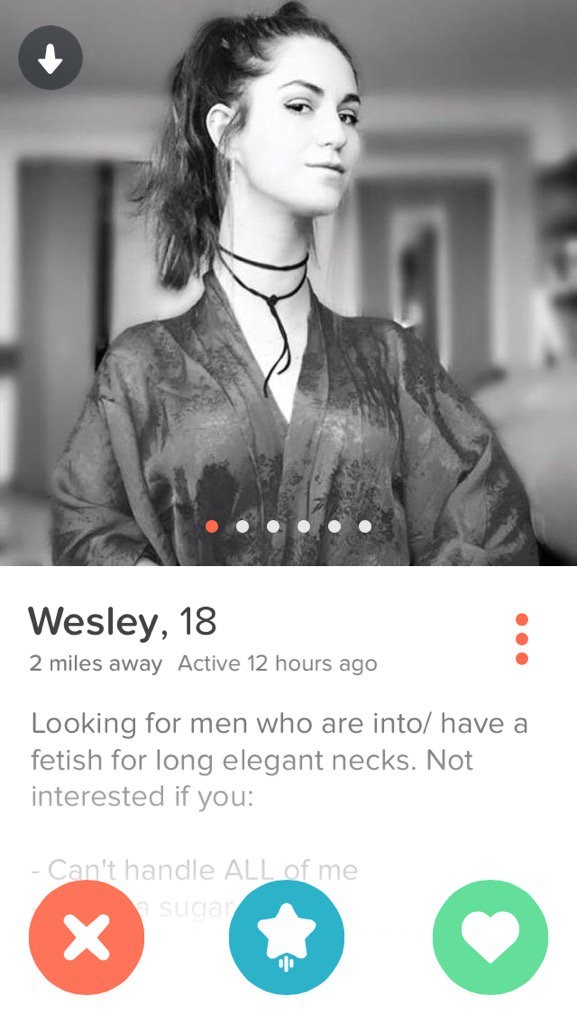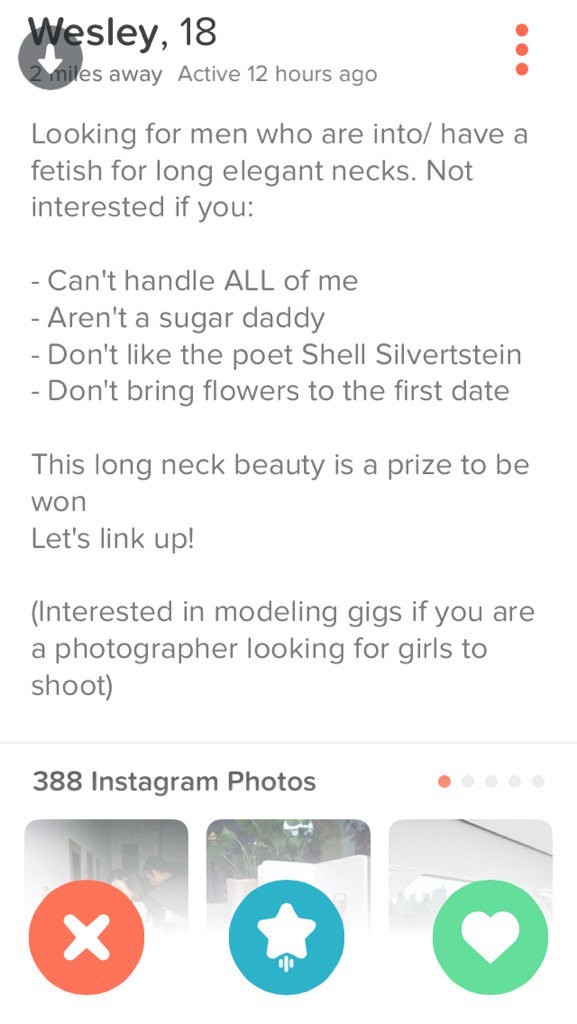 As long as we're not munching leaves off trees like giraffes on our first date.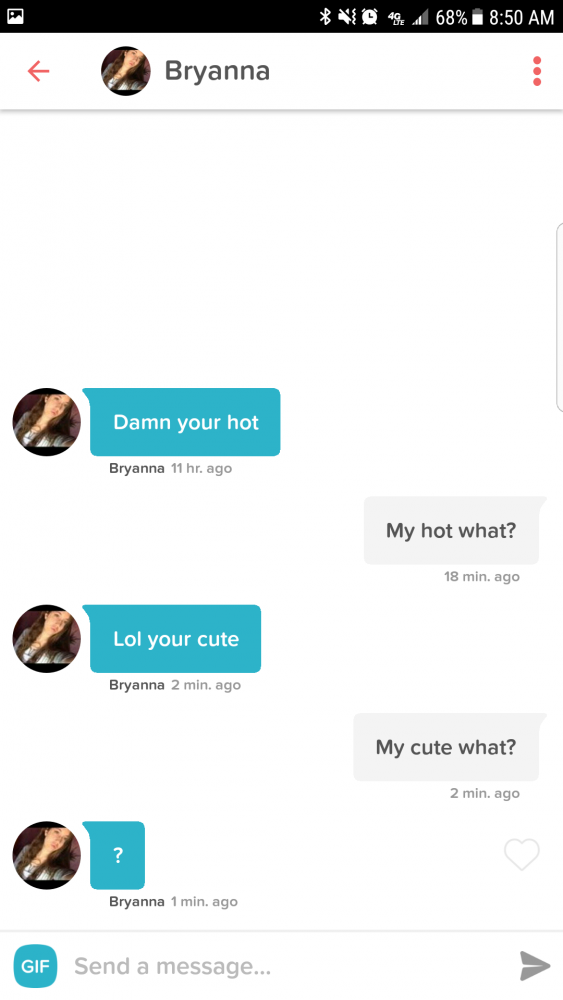 Lol.
David seems fun.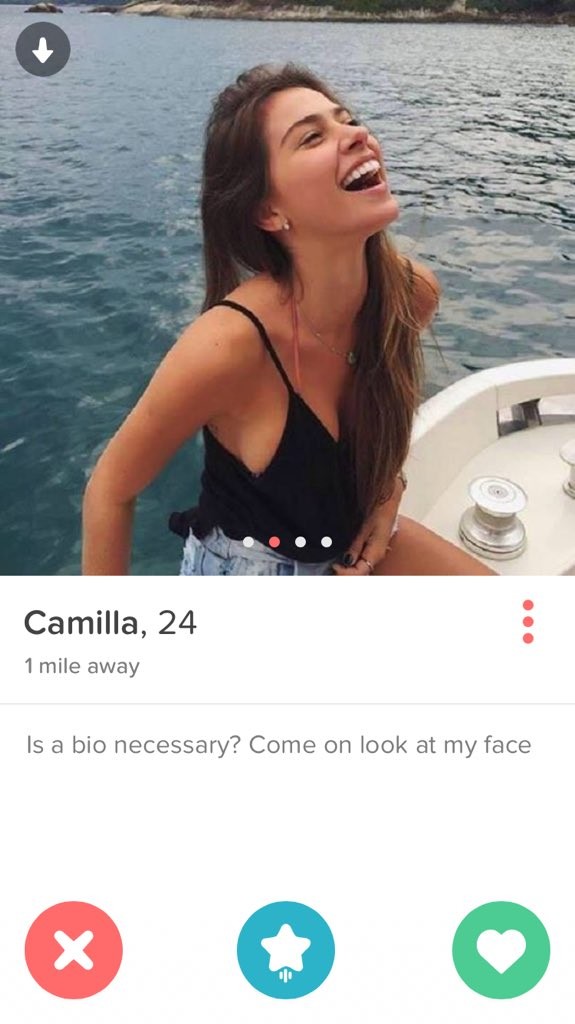 Fair point but I was more focused on the side boob.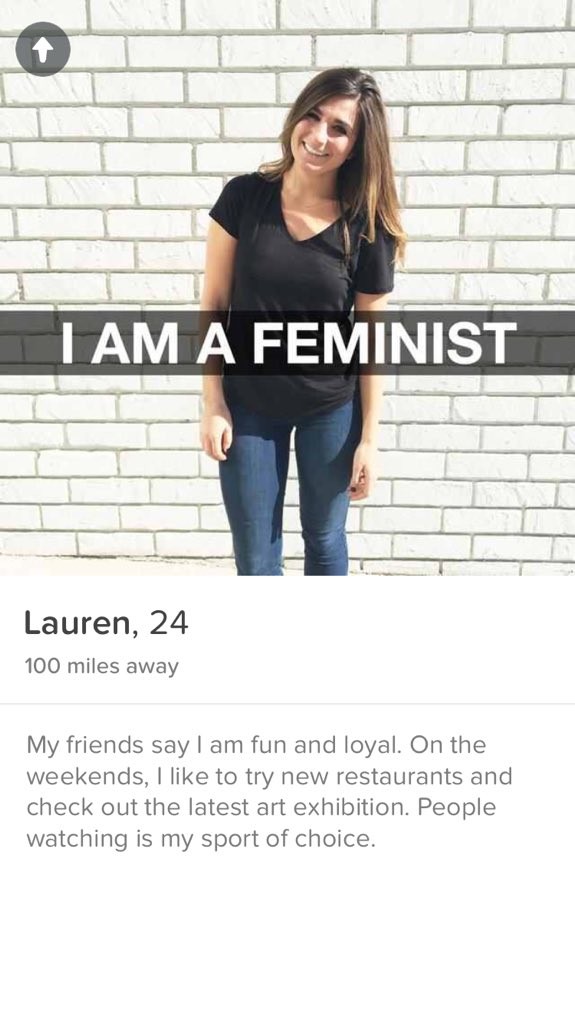 Cheers for letting us know.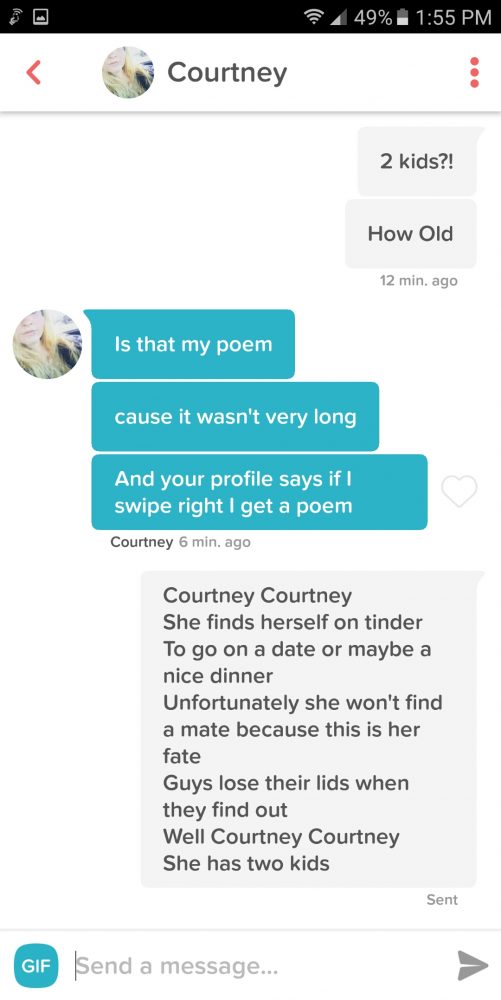 Brutal.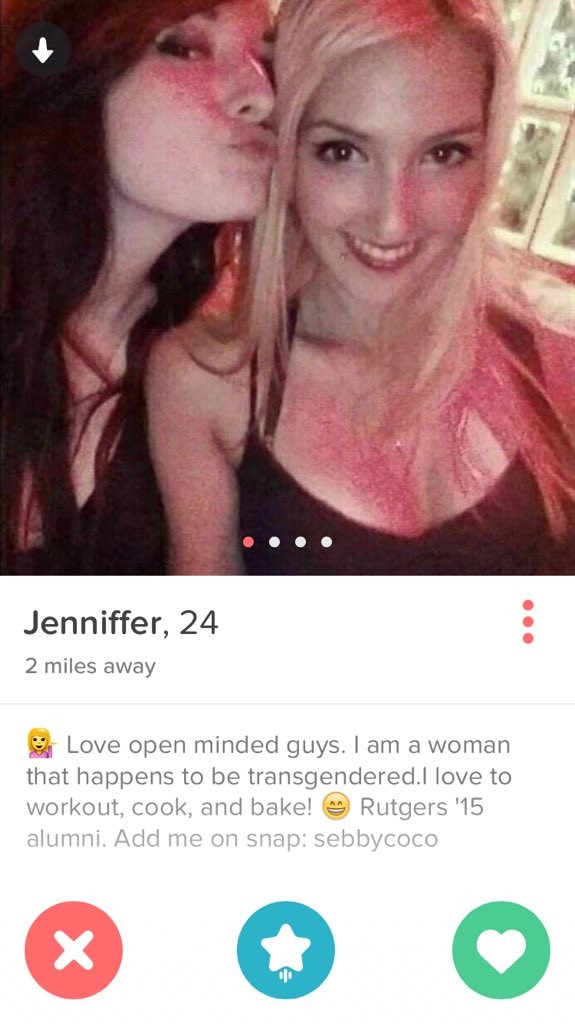 Admit it, she had you fooled.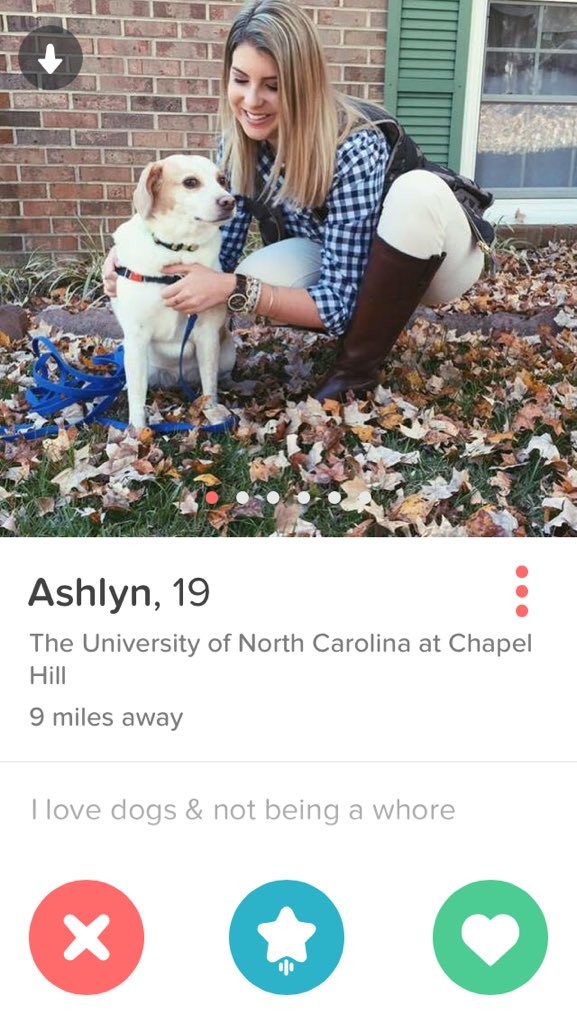 Guess that makes us half-compatible.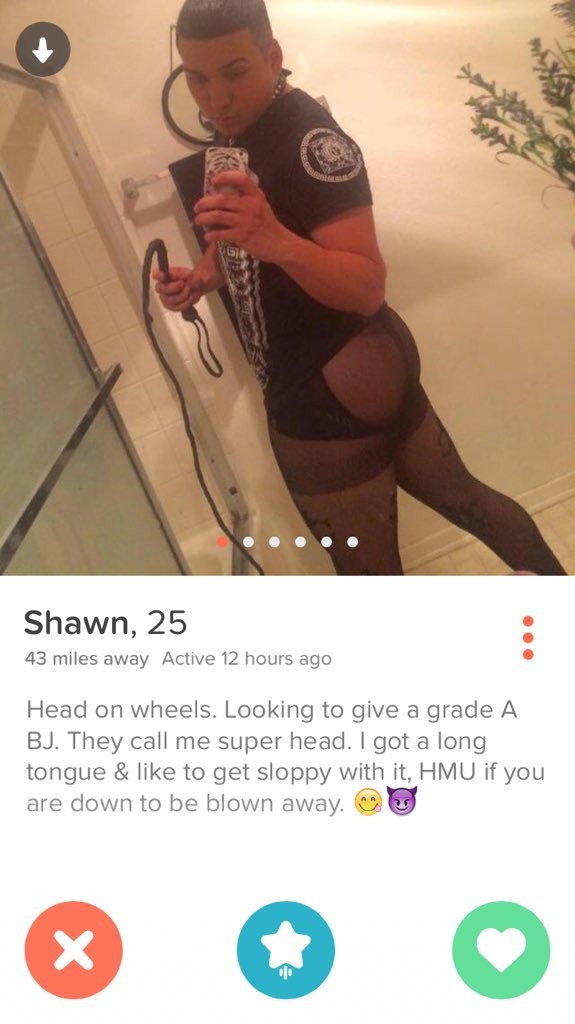 Something tells me he'd have better luck on Grindr.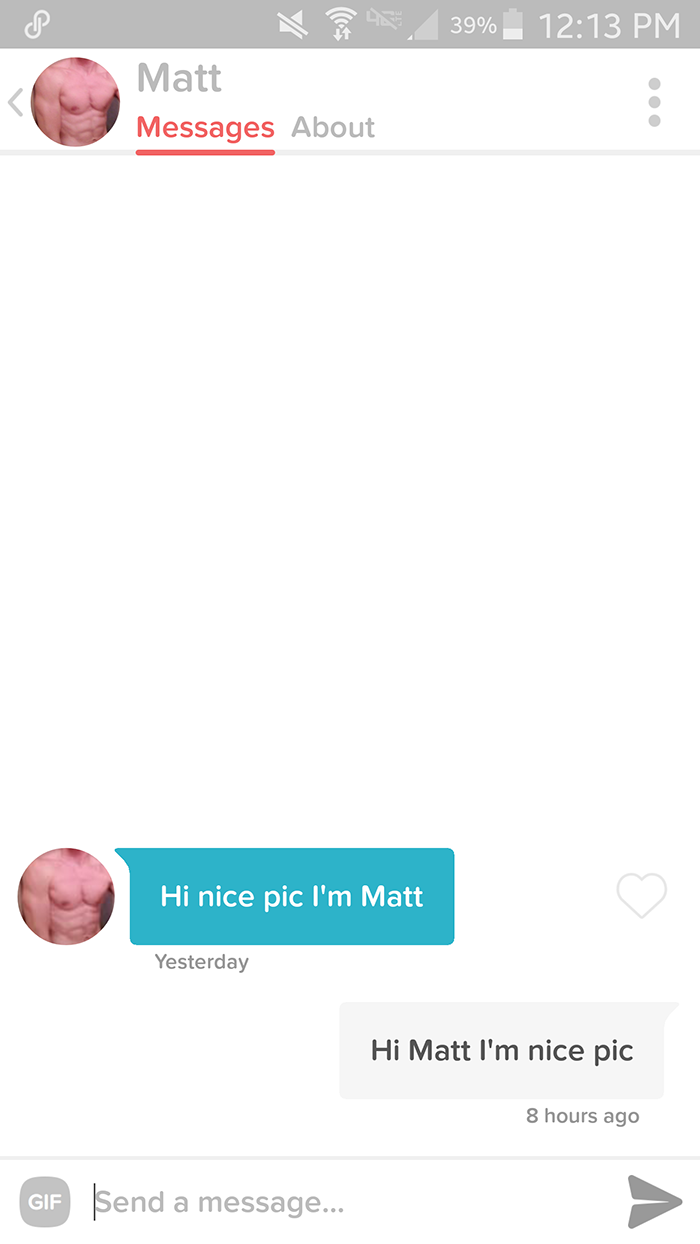 Amazing.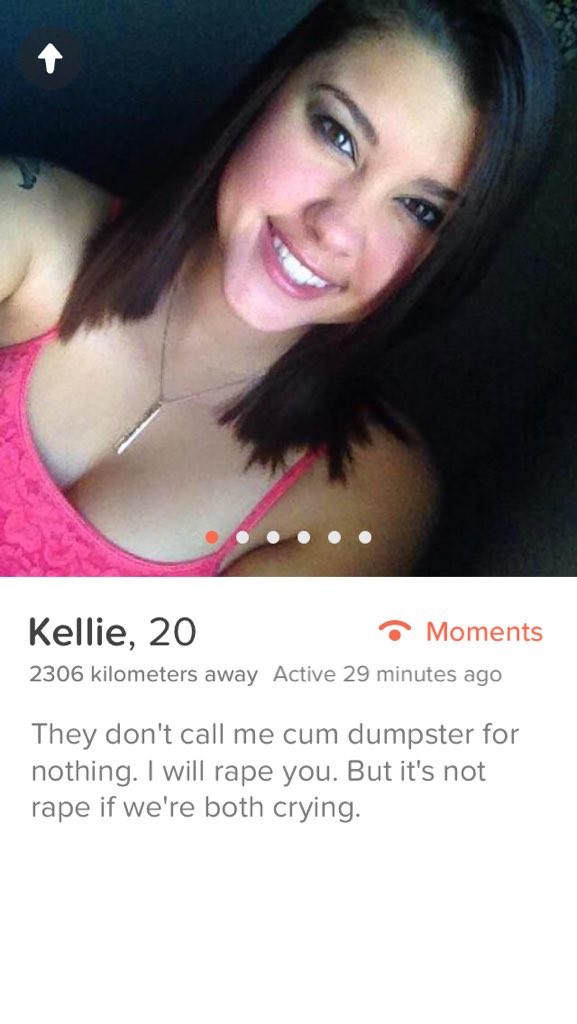 Just slightly worrying.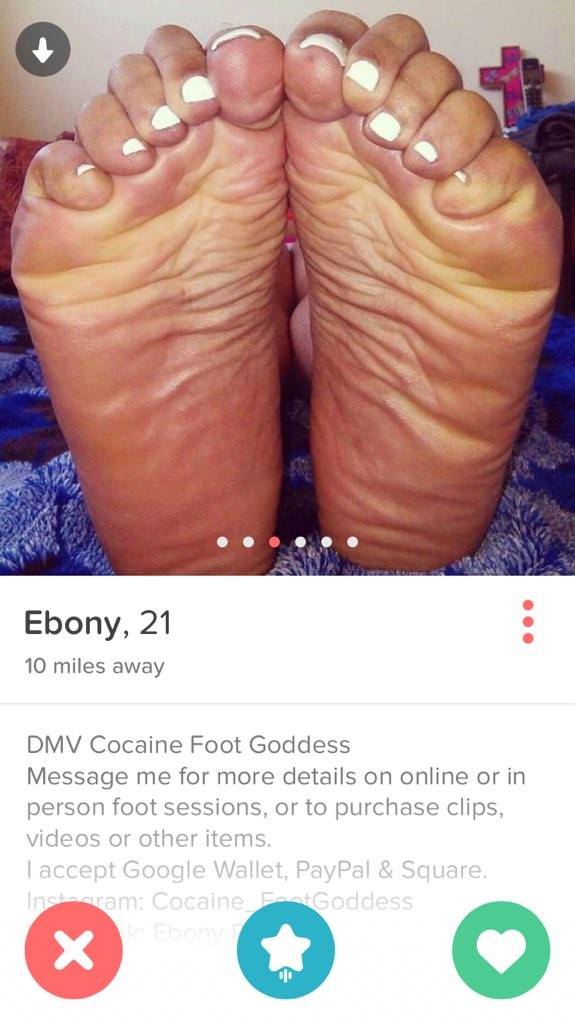 NOPE.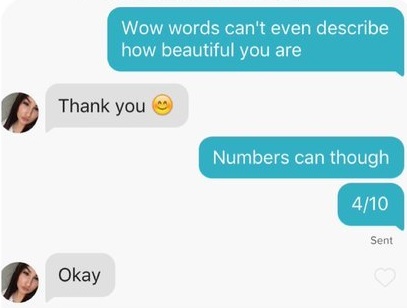 Ruthless.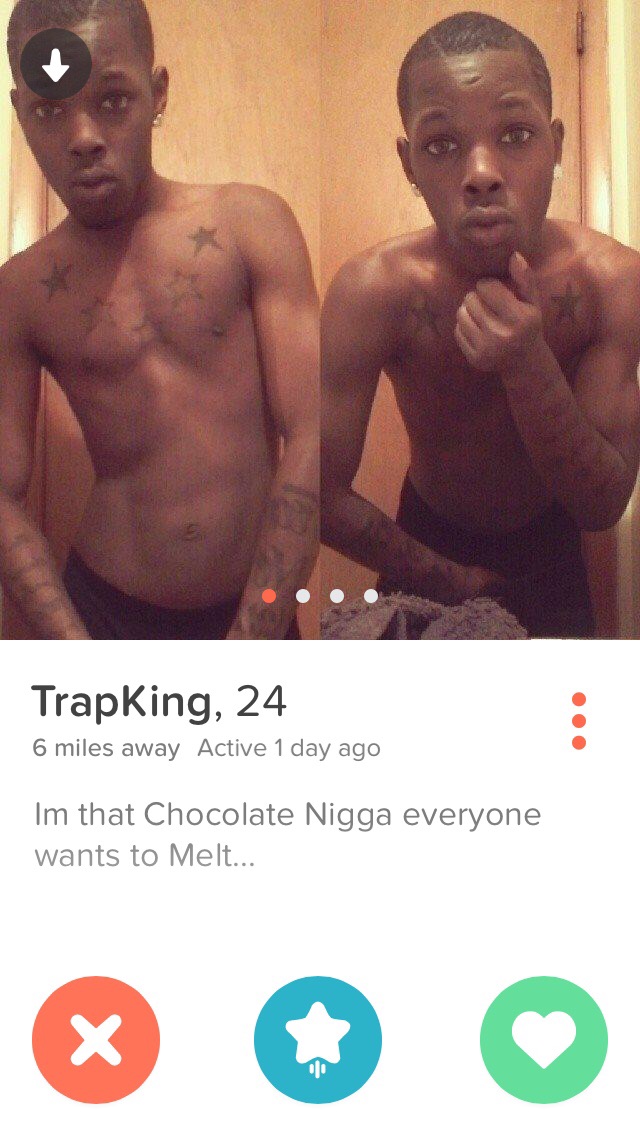 Fellas, meet your competition this week.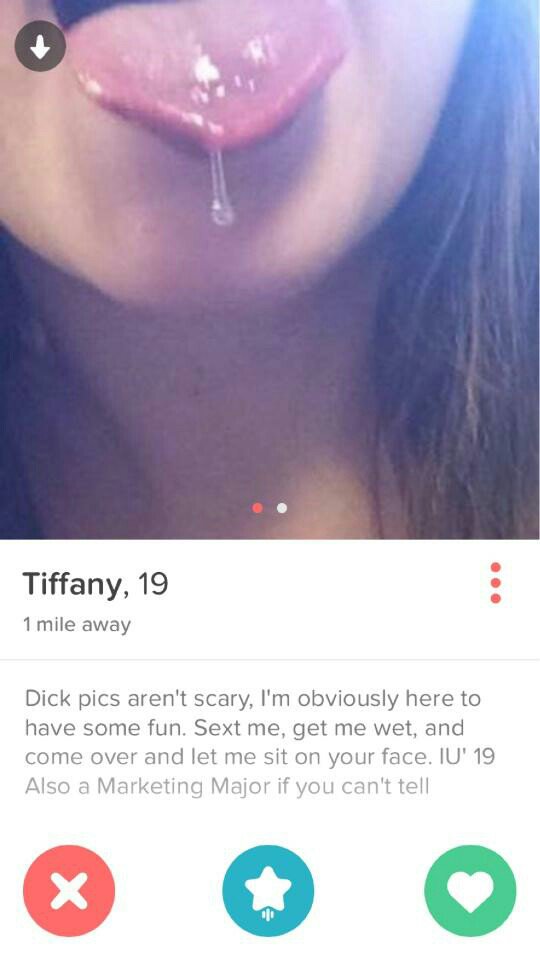 Nice to see those uni fees going to good use.
The lipstick backs up the bio.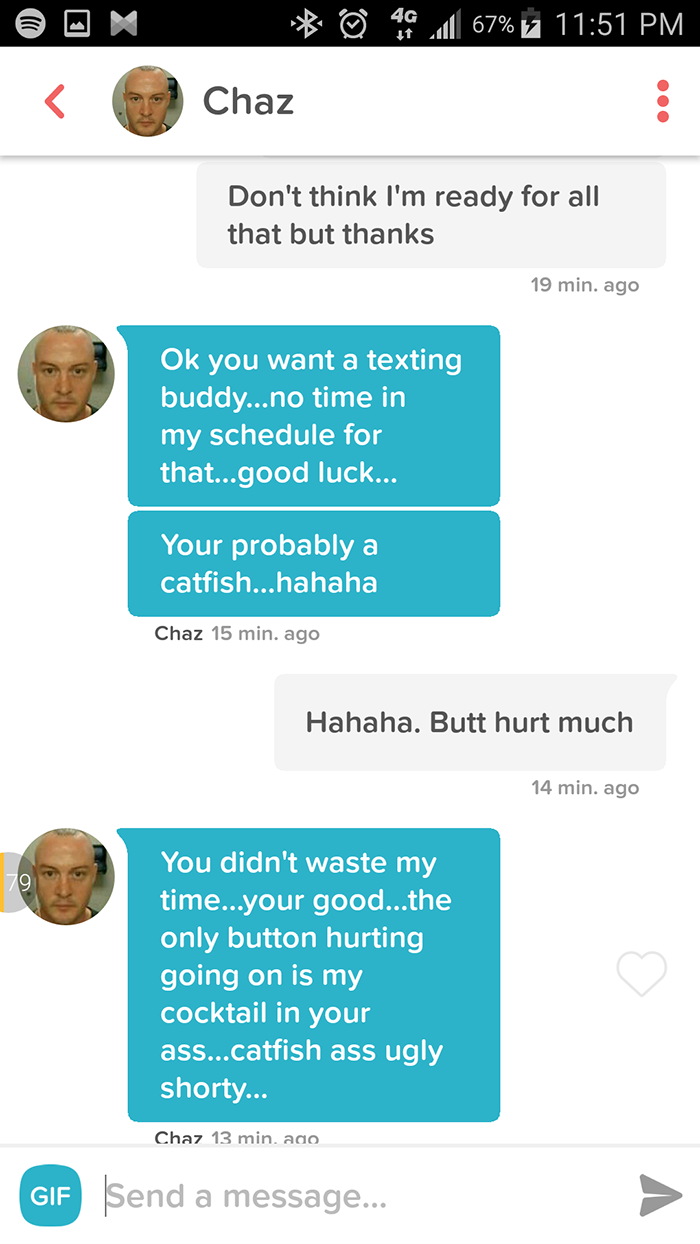 Calm your tits Chaz.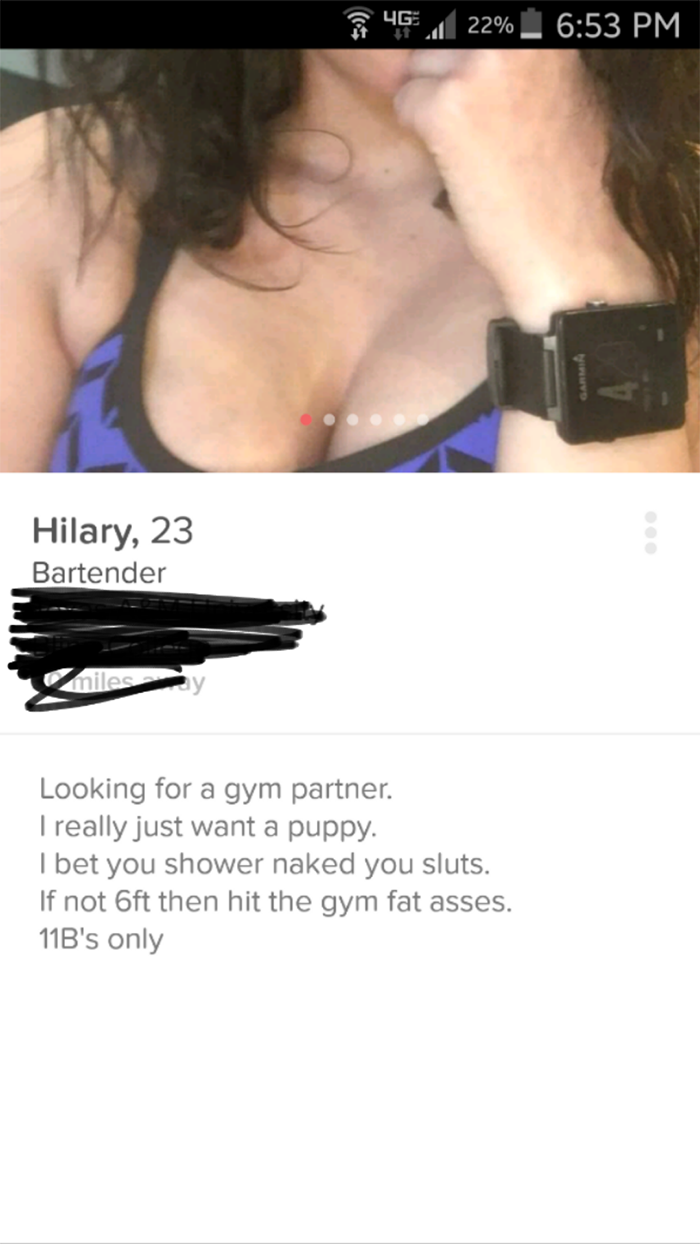 Ah yes, height day at the gym – very important.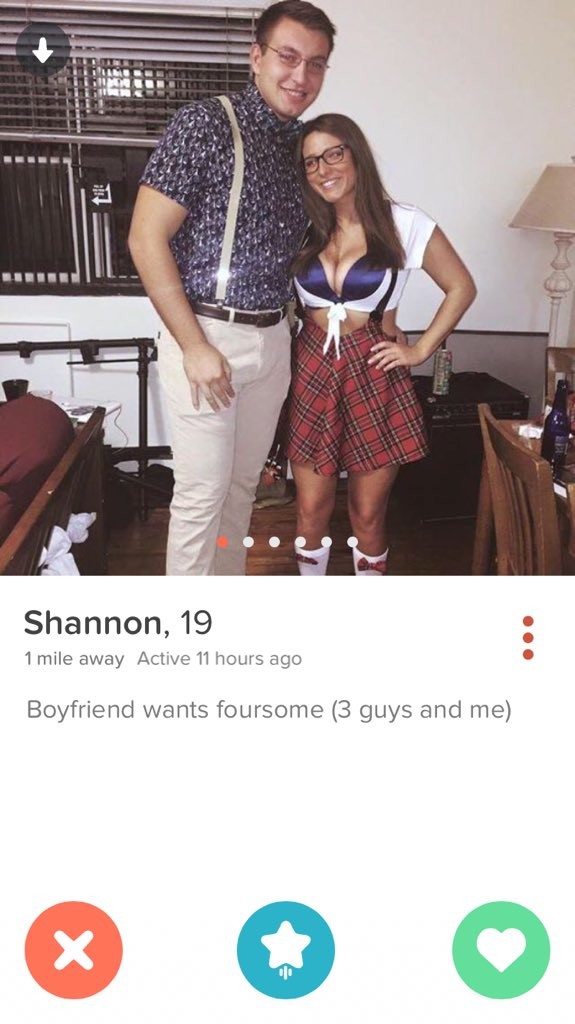 Whatever floats your boat.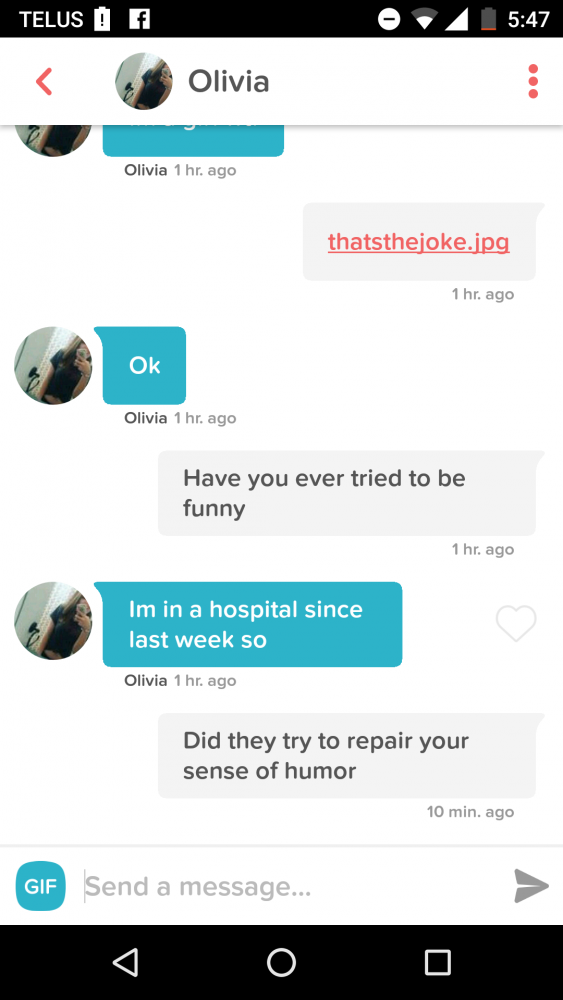 Aaaand we're done.
Alrighty then. That was fun. See you next week for more best and worst Tinder shenanigans.
For previous instalments, click HERE. Awesome.