It seems like every week we're writing about a UK supermarket cutting the price on something and giving consumers an absolutely sick deal, but I honestly think this one is th most ridiculous one we've ever featured.
Featured Image VIA
Usually when we do one of these, we're talking about a budget supermarket like Aldi or Lidl and no offence to them, it's a bit more of a big deal when someone like Tesco is doing a bargain like this. Apparently they need to clear their stock of Jack Daniel's and in order to do this, they're going to be selling 50cl bottles of the whiskey for just £8. Take a minute to think about how cheap that is. Yeah, huh?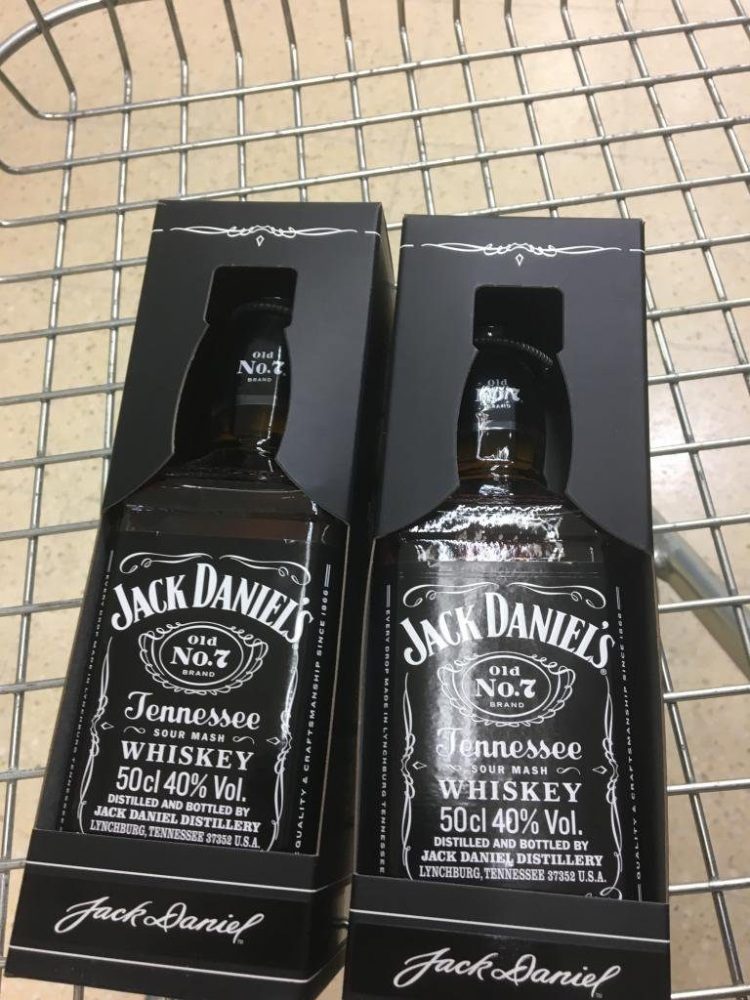 The deal was spotted on HotUKDeals and is apparently nationwide, with people having reportedly seen it in Stoke, Chester Le Street, Trowbridge and Hexham. Yeah, I don't know where a couple of those places are either, but let's hope that means that it's going down in every single branch in the country and we can all drink some double whiskey coke no ices later tonight for a low low price eh?
Some people are saying that the whiskey costs slightly more at their branches with £10 and £12 being quoted, but I'm still fairly happy with those prices, aren't you? Can't go wrong really.
For more whiskey, check out this company that will pay you to travel around the world drinking whiskey. What a job.