I predicted a couple of weeks ago that the new Christmas food items this year were going to be absolutely outrageous and I haven't been disappointed yet as more and more completely ridiculous items keep appearing.
Featured Image VIA 
The latest of these comes courtesy of Tesco who are releasing a Yorkshire pudding wrap this year that will contain turkey and stuffing inside a wrap made of Yorkshire pudding. That sounds like it's going to be a bit dry, but at only £2.75 I suppose it's worth checking out just for the novelty value of it all.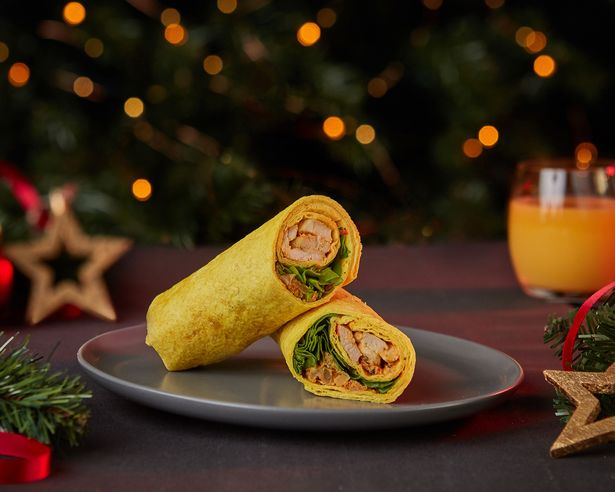 The supermarket are also releasing a couple of other weird items including a turkey curry and onion bhaji wrap – for those who want to celebrate Christmas in a slightly alternative way I guess – as well as their usual turkey feast sandwich and a vegan version of the same item. They're all between £2.50 and £3.00 so they're not exactly gonna break the bank, but are they even worth trying? You be the judge of that I guess.
I suppose the Christmas turkey feast sandwiches have been a staple of the holiday period for some time now and are OK, but I'm not really sure if the Yorkshire Pudding wrap is gonna set the world alight. Like I said though you're probably gonna wanna try it just because it's so weird. Everything is available from October 28th, so set a reminder.
For more of the same, check out this festive pie from Iceland. That does actually look like it'll be decent.