With the Charlie Hebdo massacre currently the biggest news item in the world, the siege to apprehend the culprits having only just ended, the West has been reminded that the repercussions of twenty years of Middle Eastern conflict are by no means over.
With this being said, certain right-wing media outlets would have us believe that terrorism in the West is a relatively recent phenomenon, and that Islamic extremists are the only purveyors of this form of abhorrent international intimidation. It's often easy to forget that terrorism, particularly in the UK, is most certainly nothing new. In particular the Irish Republican Army conducted literally hundreds of attacks on mainland British soil, using bombs against military and civilian targets, as well as conducting mortar attacks. In 2000 they even fired a Rocket Propelled Grenade at MI6's Headquarters in London.
5. DEAL BARRACKS BOMBING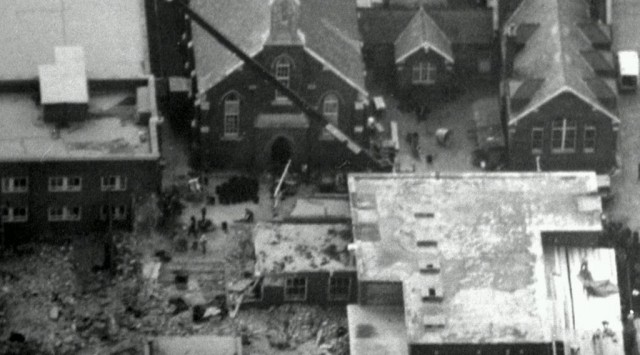 At the height of the Sectarian conflict in Northern Ireland mainland Britain was routinely subject to Real and Provisional IRA bomb attacks, with Republican groups well aware that one bomb in England was worth a hundred in Belfast.
On the 22nd of September 1989 the PIRA detonated a bomb in Deal at the Royal Marines School Of Music, killing 11 and leaving 21 seriously wounded, all of whom were serving Royal Marines. The bomb was placed within the changing room of a recreational centre onsite and destroyed the entire building, as well as several surrounding houses, the blast was heard over 2 miles away.