We've all been there before – maybe you just lost your 5th straight game of FIFA and you throw your PS4 out the window and don't realise what a huge mistake you've made until it's smashed to pieces on the ground. Maybe you slammed your phone against the wall in a fit of rage when really you should have just taken a deep breath, remembered it's not the end of the world, and got on with your day.
Featured Image VIA
17-year-old Canadian tennis player Denis Shapovalov had one of those moments earlier while competing in a Davis Cup match in Ottawa. He'd just lost a point and in frustration smashed a ball with his racket… straight into the face of the umpire:
https://www.youtube.com/watch?v=x5wEorq-1fY
Ouch! Let's see that again: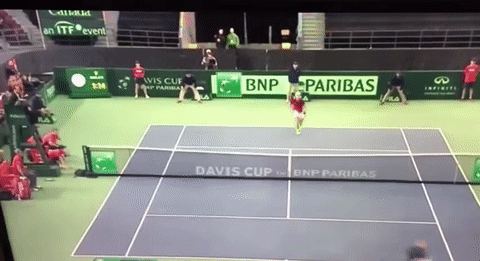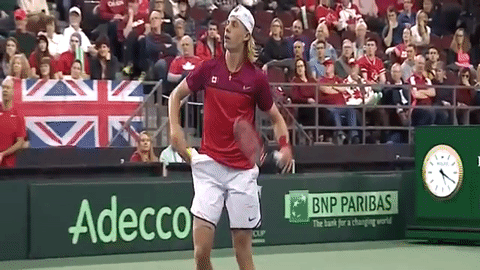 As a result, Canada was disqualified from the Davis Cup and Denis was fined $7,000 over the incident – it would've been $10,000 if they thought he did it intentionally.
The umpire needed an ice pack to calm swelling around his eye, and that was the extent of the injury. Still, he had a good cry about it:
I suppose if you're going to be disqualified from a tennis tournament, smashing an umpire in the face is the best way to do it.
For the time Roger Federer hit such an amazing shot that man in a wheelchair stood up to applaud, click HERE.