In our increasingly dependent on social media world, it's very important that you manage to keep on top of things and only share the things that you want people to see because if you don't the results could lead to tragedy, as this story proves.
Images VIA 
That's because 17 year old Charlotte Guy ended up hanging herself after she accidentally sent a Snapchat to her boyfriend revealing that she had cheated on him and slept with someone else the night before. The inquest revealed that both alcohol and cocaine were in her system at the time of her death, which may have impaired her judgment.
Her boyfriend 20 year old Jack Hurst said the following:
She told me that she felt like I had lied to her and I tried to convince her otherwise but she said she didn't want to be here anymore.

I was concerned because she had made comments to me before about feeling that the world wasn't meant for her.

She was always worried about not making new friends, but she started a new course at college and made friends quickly and she seemed happy.

I went to see her in Wigan on the 21 September. I spoke to her and she said that she wanted to end the relationship…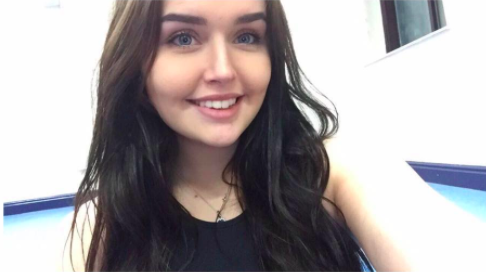 On Sunday 24 she text me to say she wanted to talk. I said I was busy doing something and I would speak to her later.

After this she sent me a Snapchat message that was meant for her friend but that she had sent to me instead.

The Snapchat referenced her sleeping with someone on the Saturday night. She told me that it wasn't for me, and apologised and said she was a horrible person.

She said that she wanted to talk and explain but I said that I didn't feel like talking and to message me to say what she wanted to say.

At 5.11pm I got a long text message from her starting with 'ok I think I get the point'. This message concerned me and I tried to call her but she didn't answer. I got another message at 17.13 saying 'it doesn't matter. Goodbye. Please forgive me.'
Heartbreaking stuff. Our thoughts go out to Jack and Charlotte's family at this incredibly difficult time.
If anything, hopefully we can learn from his story that social media isn't everything and it doesn't matter if you send the wrong thing to the wrong person and it certainly isn't worth taking your life over. RIP Charlotte Guy.
For more of the same, check out this student who got arrested for trying to send a Snapchat selfie to her boyfriend. Naughty.