In Sick Chirpse's long and celebrated history of covering teachers hooking up with their students, I don't think we've ever had a teacher like Goodyear, Arizona's Brittany Zamora.
Featured Image VIA
Brittany, 27, who taught at Las Brisas Academy Elementary, was arrested last year for having sex with a 13-year-old student. It now turns out that she had sex with the teenager while another student watched and kept lookout by the door.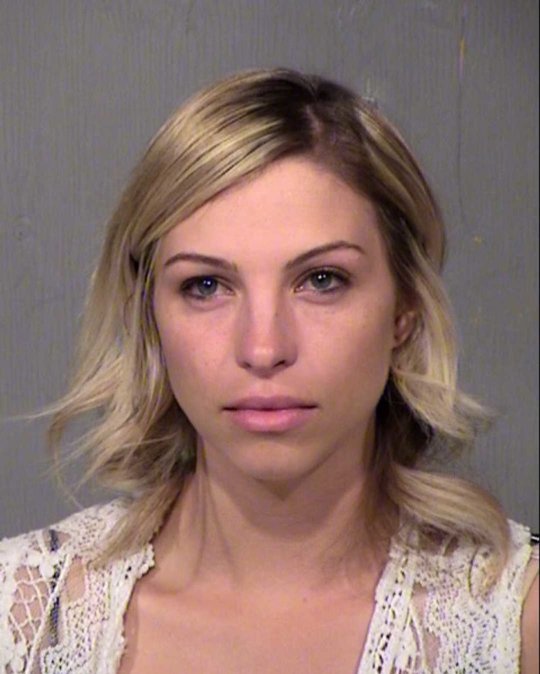 The boy told police interviewers that he couldn't remember how exactly the flirting started, but that she encouraged him to text her on the teacher/student app 'Class Craft' because she was going to be 'bored'.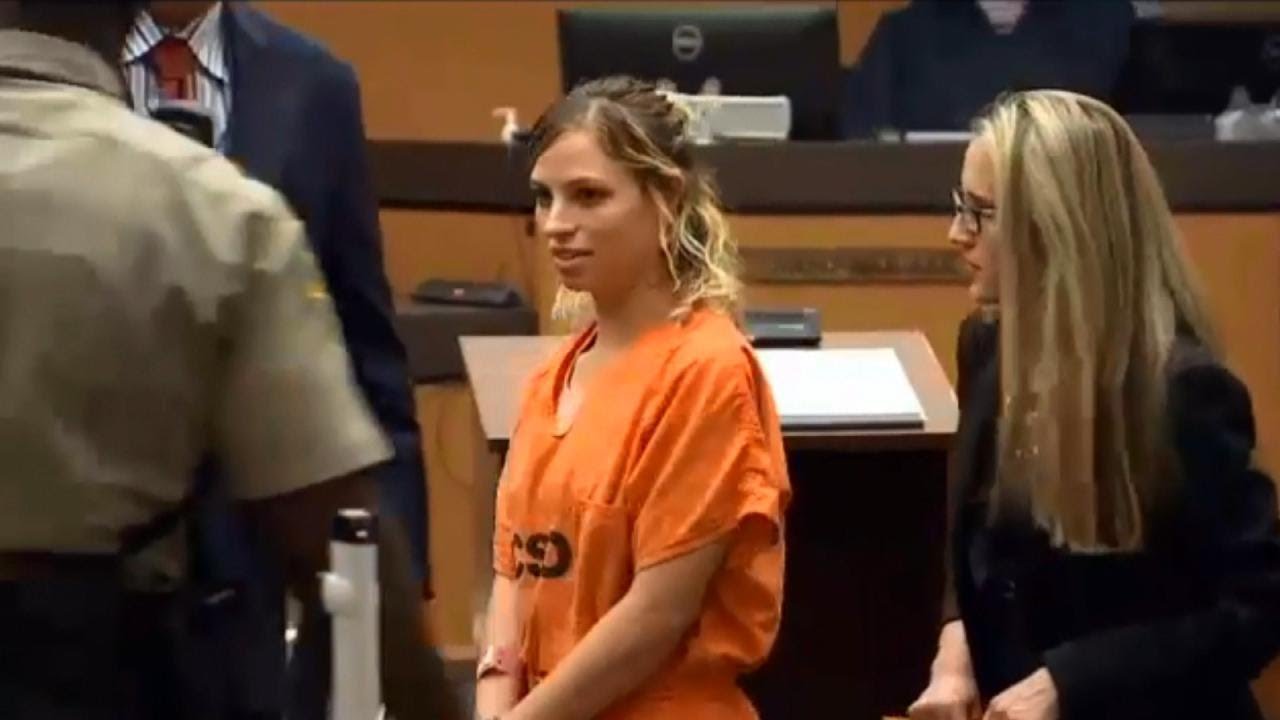 Images VIA
Here's some more insight into their relationship via AZCentral News:
"She said she wanted to give me a blow job and my stuff is really big and stuff like that," the boy recounted to the interviewer in his prepubescent voice.

She pushed him to clarify what exactly "stuff" meant. He hesitated before saying, practically in a whisper, the word "penis."

He remembered their first kiss. He was saying goodbye to her after class one day while everyone was in a parent-teacher meeting. In her brightly-colored sixth-grade classroom, Zamora grabbed his shirt, pulled him in for a hug and kissed him.

The classroom kiss eventually escalated into full-on sexual conduct during class, he told the interviewer. They would touch each other sexually in the back of the room while other students watched videos.

Other times, the boy told the interviewer, Zamora "touched his stuff" at her desk while she pretended to look for something in a drawer. Students were working on a project just a few feet away. …

She sent him a naked picture of herself and another of herself wearing lingerie. …

The teen recounted to the interviewer how he snuck out of the house after midnight to meet Zamora in her dark red Mazda parked on the other end of the street. They kissed and performed oral sex on each other before her husband called saying he was about to come home.

She returned the next night. He said they had sex briefly before her husband called and she left. …

One day, the boys were supposed to stay later after school to help prepare for a talent show. Instead, she kept them in the room and began kissing the victim, the friend told the police interviewer. She asked the friend to stay and make sure no one saw as they had sex in the classroom.

The friend struggled to describe what was happening to the interviewer, confusing the word vagina with Virginia during a separate interview with police.

"They were just doing it," the friend said. "It was very uncomfortable."
And then there are the texts: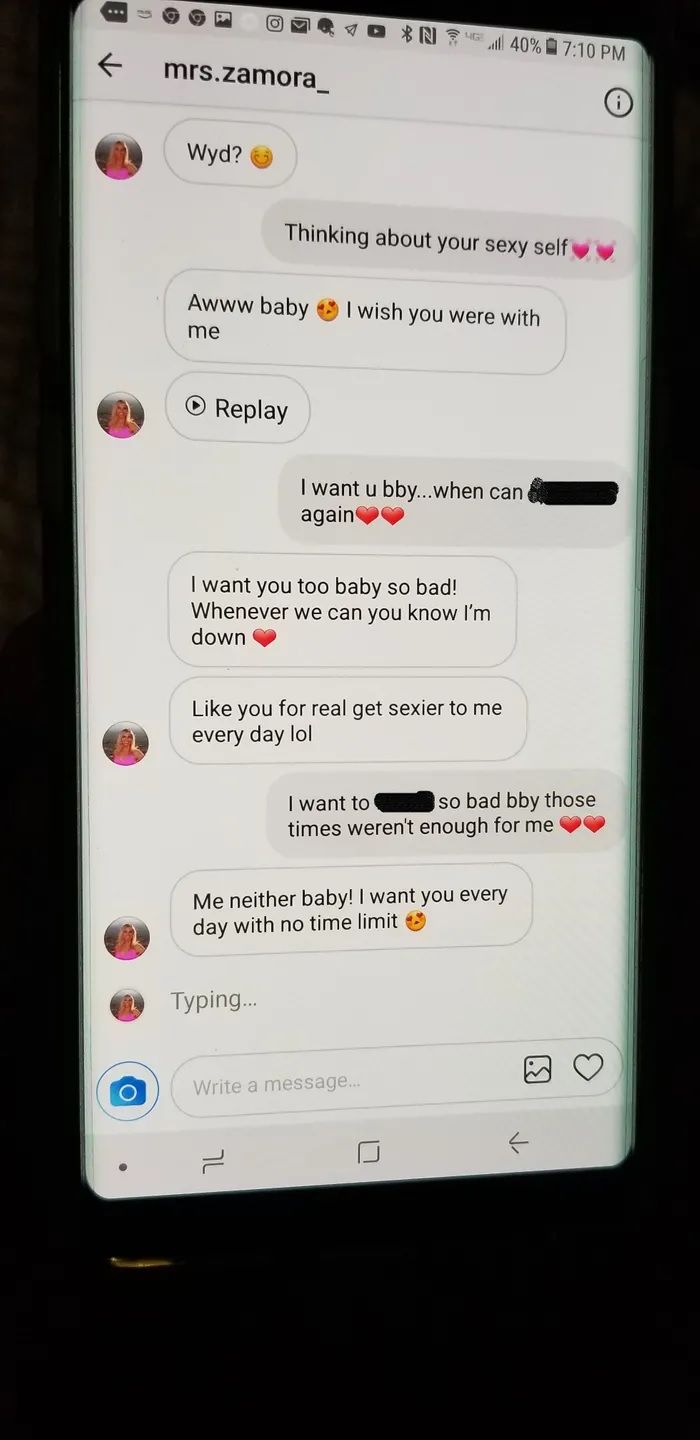 And the handwritten notes they'd send each other during class: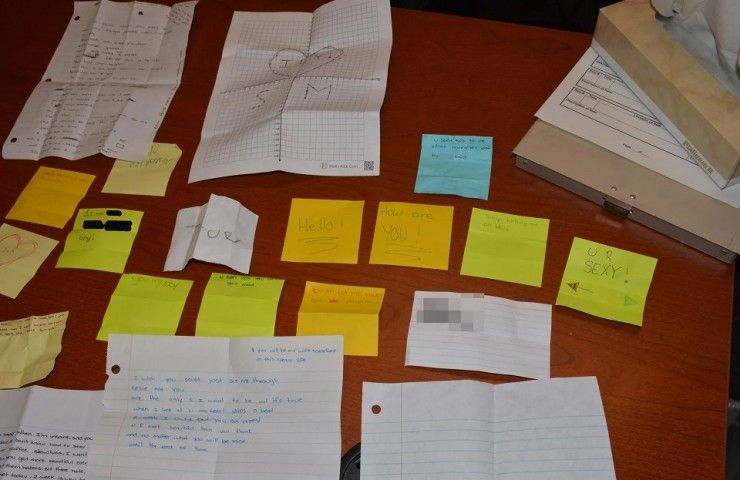 And an absolutely quality booking photo down the police station: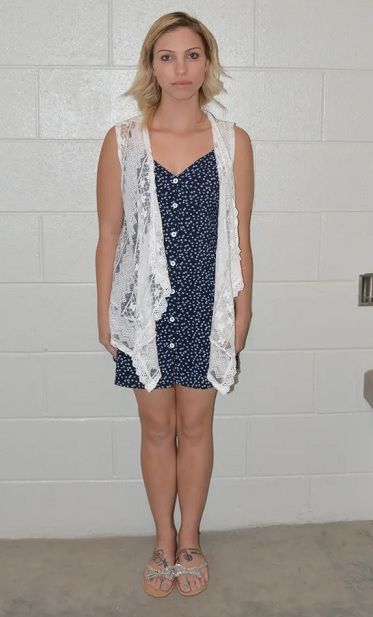 Images VIA
I know there's going to be some debate over whether this 13-year-old boy shagging his hot, blonde, foot-tattooed teacher is a "victim" at all, but at the end of the day, we all know a 27-year-old woman should have better sense than to manipulate, seduce and shag a 13-year-old boy. I mean it's pretty clear the kid was equally besotted with her, writing her messages on post-it notes and getting his friend who doesn't know the difference between vagina and Virginia to keep a look out as she banged him, but still – we can't have one rule for the male teachers who hook up with their underage students and another for the female teachers, can we? I think that's called equality, folks.
To meet the teacher who shagged several of her students and argued she shouldn't be jailed because they enjoyed having sex with her, click HERE. Take note, Brittany.