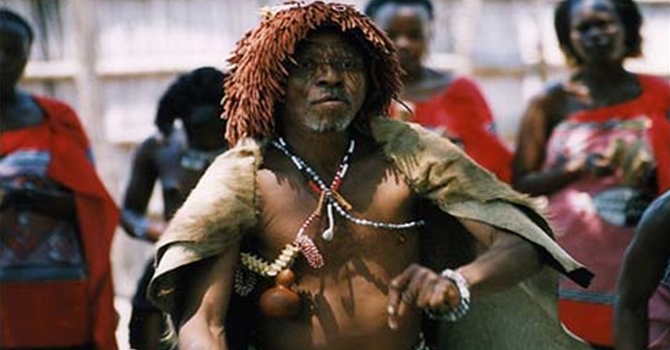 Swaziland, the landlocked African nation, has brought in a new law this week which demonstrates their very old way of thinking. The civil aviation authorities have put in place a fine for any witches caught flying above 150m on their broom sticks. That's pretty bloody mental ain't it?
Witchcraft is a big deal over there still, a couple of years back an albino girl was shot in the back of the head by a witch doctor whilst bathing in a river with her mates, then decapitated. Witch doctors believe albino blood and body parts are potent and powerful when used in potions. So this shit is very real to them. There was also a law brought in earlier this year called the Voter Registration Bill 2013 which makes it illegal for candidates to use witchcraft in their campaigns. So it's not just people in villages with no access to modern thought that are stuck in their ways, politicians, who really should know better if they're going to run a country, are at it to.
It begs the question, why now? Was there a mid air collision between a witch and a Boeing? We all know there wasn't so I wonder why they've decided to make it illegal now? Terrifying.
☛ Check These Out Next:
Cargo Cults — Humans Will Believe Anything
The Aghori Are A Hindu Cult That Have Been Excommunicated From Hinduism, Probably Because They Practice Cannibalism And Other Crazy Shit