A self-confessed plastic surgery addict has been left with a painful permanent erection after getting a nose job.
Images VIA
Neven Ciganovic is now suffering from what's called priapism – a long-lasting erection that is not accompanied by sexual desire. And apparently it's meant to hurt like hell.
The 45-year-old Croatian said:
I was in Iran for rhinoplasty for the documentary film that British Channel 4 is filming covering my life.

We did not record the surgery but only the consultation sessions with the doctor. They gave me general anaesthesia and I reacted badly to it.
He was diagnosed with the condition on the surgery table and even though he was in pain while recovering in hospital in the Serbian capital Belgrade, he was refused painkillers.
I reside in Belgrade hospital since Friday. Unfortunately, I do not get analgesics because they do not give them to patients here, so I continue to suffer.

I have to be at the hospital for five more days.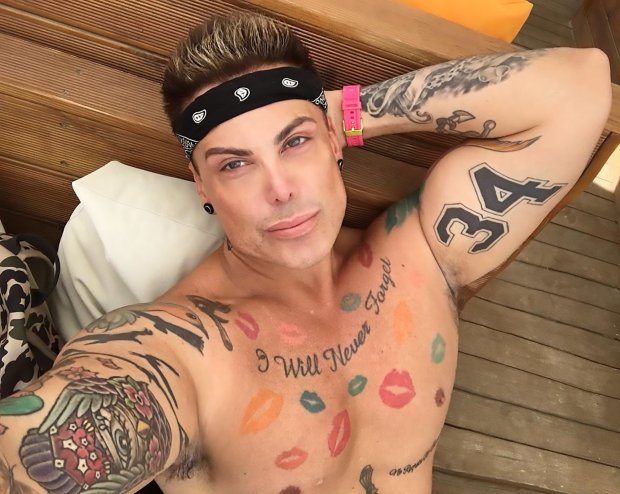 Although he is recovering from the nose job, Neven now has to go through another operation to stop the perma-boner. This comes after having dozens of plastic surgery procedures including three on his nose as well as on his lips, stomach and chin. The dude sounds like he needs a break from the operating table, but I guess if it's to put a stop to the painful erection then it's going to be worth it.
To read about the guy who took 35 Viagra pills 'for a laugh' and then ended up with a five day erection, click HERE.