Whilst Subway is nowhere near as good as it used to be – does anyone really believe that any of their products are actually fresh? – you have got to give it to them for constantly innovating their menu and adding new food that you never really thought would be appropriate for their menu.
Images VIA
The latest one that really does look like it's going to be something special is the option to turn your bread into ultimate cheesy garlic bread on you sandwich. To be honest, I was happy with Italian Herbs and Cheese and some melted cheese slices on my Meatball Marinara sub, but this really is a game changer because you can imagine how good that's going to taste can't you? Just look at it.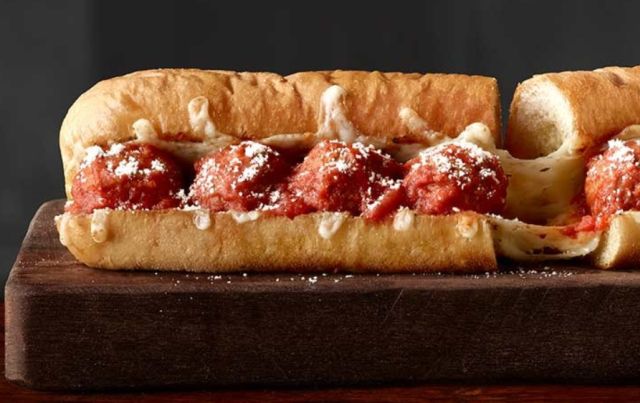 Here's what Len Van Popering, vice president of global brand and innovation at Subway, said in his press release:
When people first hear about the New Ultimate Cheesy Garlic Bread, they usually tell us we had them at hello… Pairing two of our most iconic sandwiches with arguably the most delicious cheesy garlic bread ever served delivers a flavor experience unlike anything in the market today.
I mean he doesn't sound wrong there does he? Unfortunately – you may have guessed this already – but the Ultimate Cheesy Garlic Bread option is only going to be available in America at the moment, and even then it's only for a limited amount of time: from now until February 27th.
If you're over there for the holidays then make sure you indulge, otherwise keep your fingers crossed that we might get to sample it over here at some point. You know it's gonna be a success so it would be kinda stupid if they didn't take it worldwide, right?
For more garlic cheesy bread, check out the alphabet sandwich. Looks awesome too.