It's literally mind-blowing how many major fast food restaurants are introducing vegan options at the start of the year to coincide with Veganuary and the latest one that we've decided to profile is none other that Subway, who have managed to come up with a vegan version of their famous Meatball Marinara sub.
Featured Image VIA
The vegan version will feature plant based meatballs in Subway's famous marinara sauce, along with melted vegan cheese on top of it. The sub will probably set you back around £4.50 for a six inch, so regular Subway prices pretty much. Perfect.
Here's what Colin Hughes, country director Subway UK and Ireland said about it: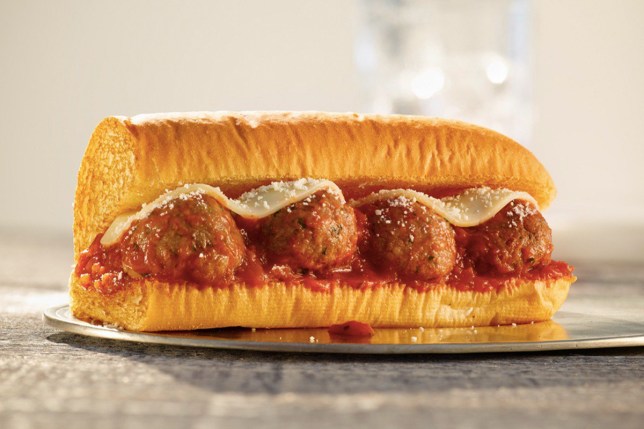 We're always shaking up our menu at Subway as we are constantly innovating.

Our guests wanted a meatless version of our iconic Sub, so we made it for them.

The Meatless Meatball Marinara is equally as delicious as the original, and a tempting choice for all our guests, whether they are looking for a plant-based alternative, or simply want to enjoy something a little different.
Yeah, like I always say you can't really get triggered about the fact that they're offering a vegan alternative unless you're a complete weirdo with nothing better to do than get angry on the internet. Just let it be and enjoy your regular Meatball Marinara – how exactly is it affecting you?
For more of the same, check out Greggs' vegan steak bake. Happy Veganuary everyone.