A student over in Johnstone, Renfrewshire is warning other women to take care when applying to jobs on Gumtree, after she almost ended up working for a top class weirdo.
Featured Image VIA
Kirsty Glen had accepted a part-time cleaning job from an old man named David who was fairly local to her, after spotting his ad online.
The man seemed normal enough when she went round to meet him for an interview (even though he cheekily asked for a massage at one point), but it was later when things got truly uncomfortable: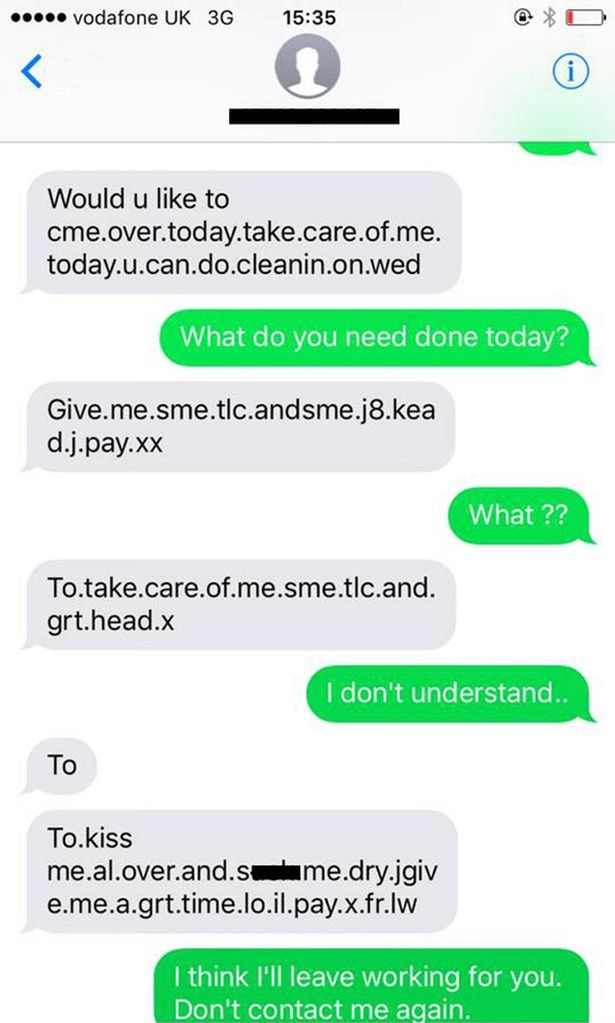 Savage stuff.
Kirsty then shared this warning message on Facebook: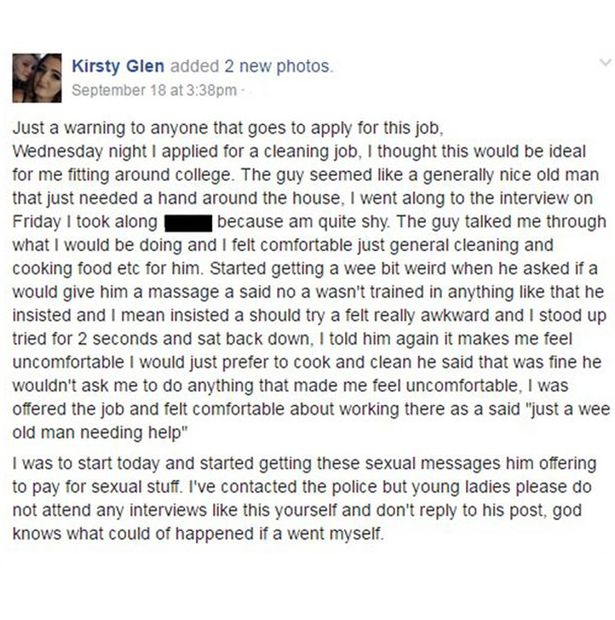 What's really worrying is all the typos and full stops and just general weird spelling from David in those messages. I mean is that just an old man being useless at texting? Or was he texting with one hand while furiously tossing off with the other, proper working himself up into a frenzy over this teenage cleaner he managed to lock down as his house slave. Sounds like you had a lucky escape, Kirsty.
For more sexually creepy texts, here's porn star Sasha Grey reading out a bunch of them.