As soon as something gets huge these days, it seems inevitable that the powers that be will bring out a Monopoly set of it to gain the maximum amount of profitability out of it, so it really was only a matter of time that the phenomenon that is Stranger Things released their edition.
Featured Image VIA
The new series of the beloved show has become the most watched series on Netflix after only four days of being released and Habro have announced that they'll be releasing a Stranger Things Monopoly set to celebrate this fact. It'll cost £18.99 on Amazon with free delivery and is available right now.
Here's how Hasbro has described the game: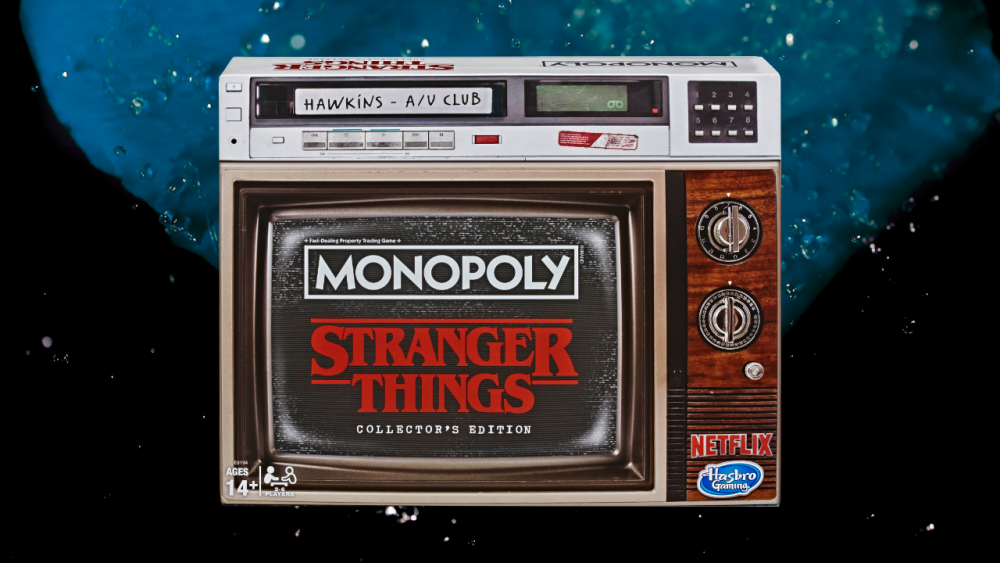 In this Monopoly game inspired by the Netflix Original Series, Stranger Things, Will Byers has gone missing.

Players choose an 80s-inspired token or one 'ripped from the Upside Down' to move around the board trying to find him. Search the town, travel through the locations of Hawkins, and avoid getting trapped in the upside down. Time is running out – and the Monster is out there, somewhere, looking for you…

The game includes Walkie-Talkie and Blinking Lights cards, replacing Community Chest and Chance cards, while Forts and Hideouts replace houses and hotels.

Who will win the game and avoid getting trapped in the Upside Down?
Not really sure how they're going to assimilate the monster into your classic game of Monopoly, or how you're going to find Will Byers during it either, but I suppose if you're a really big fan of Stranger Things then this is the perfect Chistmas present for your family. Just an idea.
Having said that, this version of the game isn't going to stop that cousin of yours that always cheats. The voice activated banking version will actually do that though. Oh how far we have come.