Over the weekend it emerged that 'Stranger Things' actor Charlie Heaton had missed out on the premiere of the second season after US customs found cocaine in his bag and sent him straight back to the UK.
Images VIA
And now just days after this made the headlines, Heaton, who stars as Jonathan Byers in the Netflix show, was pictured holding his secret love child with ex-girlfriend Akiko Matsuura.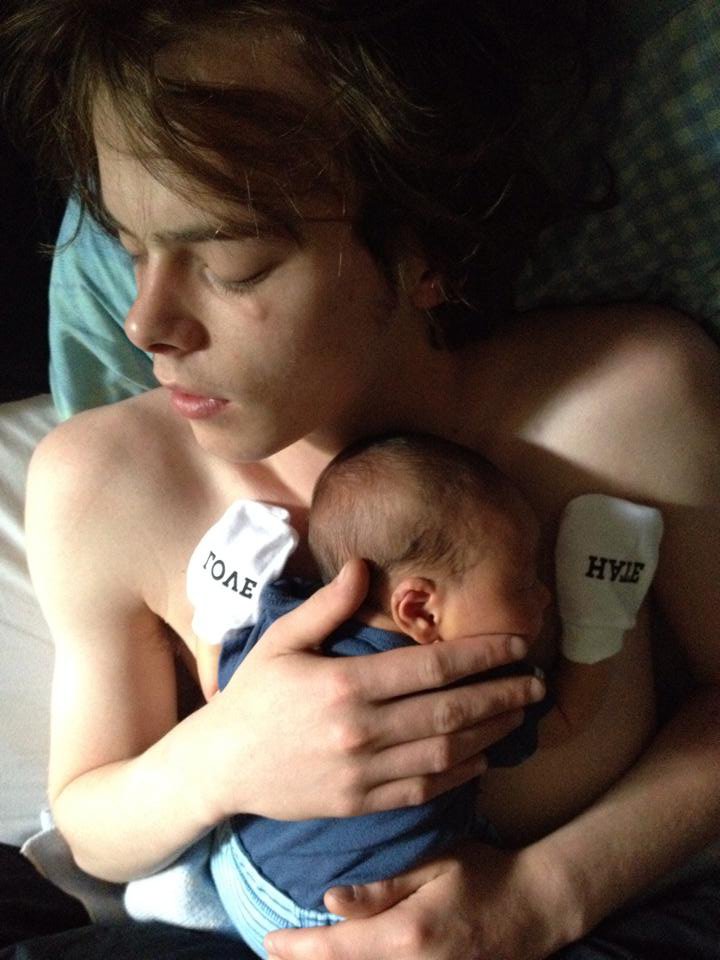 Akiko allegedly became pregnant in 2014 when she starred in rock band Comanechi with Heaton, before he went on to feature in 'Stranger Things'. According to reports, the child, who is now aged three, lives with his mum. A source said:
Charlie became a dad when he was just 20. He met Akiko when he was just a teen and fell head over heels in love.

They're no longer together but they have an amicable relationship for the boy's sake.
It's all coming out of the bag now. Not that there's anything wrong with having a kid at 20 – it's just odd that he kept the child a secret all this time.
And as said, this comes just days after trace amounts of coke were found in his luggage on Saturday when he arrived in Las Vegas. He hasn't been arrested over the incident, but he was forced to return to London. What this means for his future career in 'Stranger Things' I do not know, but as it stands it looks like the drugs bust was only minor.
Hopefully his career isn't affected because 'Stranger Things' is one show that you don't want to get booted off of. Looks like there's a lot more in store for the gang and the exploration of the Upside Down.