If you hadn't heard, there's a group of people planning a 'Straight Pride' march over in Boston. According to multiple news outlets as well as the organisers themselves, it's most likely going to happen.
Featured Image VIA
Here's the statement on the organisers' Facebook page:
It looks like the Boston Straight Pride Parade will happen. We filed a discrimination complaint and it appears the City of Boston understands they would lose in litigation. The city is now working with us on the parade. We will have the streets closed and be allowed floats and vehicles. The tentative date is 8/31 but will be finalized in the next few weeks. The proposed parade route is below. If you would like to come as an individual, march as a group, or bring a float or vehicle, then get in touch. This is our chance to have a patriotic parade in Boston as we celebrate straight pride.
They've even prepared the official Straight Pride flag – look:
The Straight Pride Flag looks like it's the cover of MEN ARE FROM MARS, WOMEN ARE FROM VENUS if it was written by the Hamburglar. pic.twitter.com/k69ANfFc1y

— Glen Weldon (@ghweldon) June 6, 2019
Initially they were going to use this flag, but I think they realised it looks more gay than the actual gay pride flag: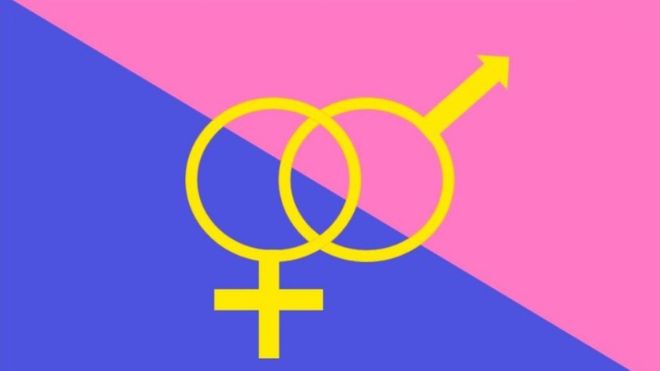 We outlined a number of reasons why maybe a straight pride parade isn't the best idea in the world HERE, but obviously there are arguments to be made from the other end too. Here's Tomi Lahren with why the straight pride parade should go ahead:
Fox host touts "straight pride parade" organized by a far right group founded by a white nationalist: "It's open season on straight white men in this country" pic.twitter.com/AMbCCFF0dC

— John Whitehouse (@existentialfish) June 6, 2019
Most of the responses though have been along the lines of this:
Wow! Cool initiative, fellas!! Just a thought, instead of 'Straight Pride' parade, how about this: The 'desperately trying to bury our own gay thoughts by being homophobic because no one taught us how to access our emotions as children' parade? Whatta ya think? Too on the nose?? https://t.co/gaBWtq2PaL

— Chris Evans (@ChrisEvans) June 5, 2019
On Boston's "Straight Pride Parade." pic.twitter.com/VBndnrpYlo

— James Fell (@BodyForWife) June 4, 2019
me explaining to my boyfriend why we're going to straight pride pic.twitter.com/ZtXpLaV05s

— Eva Victor (@evaandheriud) June 4, 2019
Straight pride parade? Hey guys… if you're in a parade, you're gay.

— Chris D'Elia (@chrisdelia) June 5, 2019
The straight pride parade will be mostly men because very few women will get to come.

— The Volatile Mermaid (@OhNoSheTwitnt) June 4, 2019
While I personally think a straight pride parade is a bit unnecessary, on some level I hope it goes ahead because the content that comes out of it is going to be absolute quality. Imagine all the raging purple haired activist types that are going to show up just to mess with the middle aged dads in cargo shorts celebrating their straight pride. Viral city here we come!
For the gay couple who used their own mother as a surrogate to give birth to their child, click HERE. What a world.