Iraq war veteran, Kimberly Walker, 28, had one wish that she wanted fulfilled should she die after spending much of her adult life serving her country and that was to have a headstone in the shape of her favourite character, SpongeBob Squarepants. It seems as if Cincinnati cemetery have decided that this just isn't going to fly so they have decided that the 2 metre tall smiling Spongebob has to be removed immediately because it is deemed inappropriate.
An agreement was made prior to the headstone being created between Walker's surviving family and the Spring Grove Cemetery that there would be no objection to Walker having the 7 feet tall SpongeBob accompanied by another for her living twin sister built for a combined £16,000 ($26,000). Walker's sister has spoken to the media to say:
"My sister served our country and most people try to accommodate veterans and try to take care of them," she said. "For them not to accommodate and respect what my sister sacrificed, not only for my family, but for everyone else in this country, really bothers me."
Walker was a US Army Corporal who served two tours of Iraq in '06 and '10 before her death on Valentine's Day of  this year. Walker was found strangled and beaten to death in a hotel room in Colorado Springs – her boyfriend at the time, an army sergeant,  was later charged with her murder.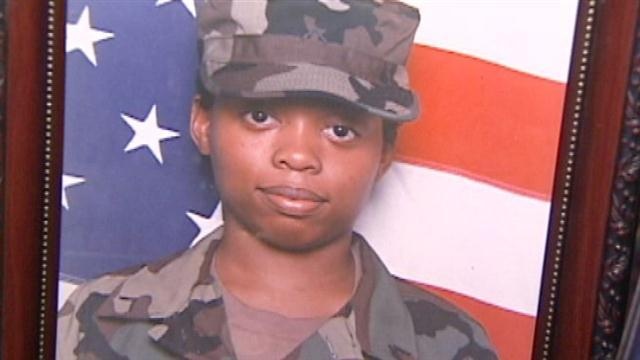 A spokesman from the cemetery has come out and claimed that the member of staff who made the decision to approve the cartoon character headstone made an inexplicable and inexcusable error in judgement.  He also acknowledged that the cemetery are at fault and they have agreed to reimburse the family for each of the headstones as well as front the cost for more subtle replacements.
Walker's sister Kara, 29, summed up her disappointment by saying that the only way the cemetery can make it up to the family is to put the headstones back. "They already brought enough grief and pain to the family. We want what we paid for and what I know my sister would have wanted."
☛ Read Next: Satanists Turn Westboro Baptist Church Founder's Mum Gay With Headstone Ritual