It might still be sunny as we head into September, but before you know it the clocks are going to go back and Halloween will be upon us and all manner of spooky goings on will be happening.
Images VIA
One excellent idea for how to spend your Halloween getting freaked out this year is to rock up to the Shepton Mallet Prison in Somerset which is said to be the most haunted in the country. The Kray Twins and many other high profile prisoners were held there before its closure in 2013 and several executions took place within its ground when they were still common practice.
As such, it sounds like there are a whole load of ghosts haunting the place and you can now spend the night there thanks to Bump In The Night UK Paranormal Activities. Here's their official blurb: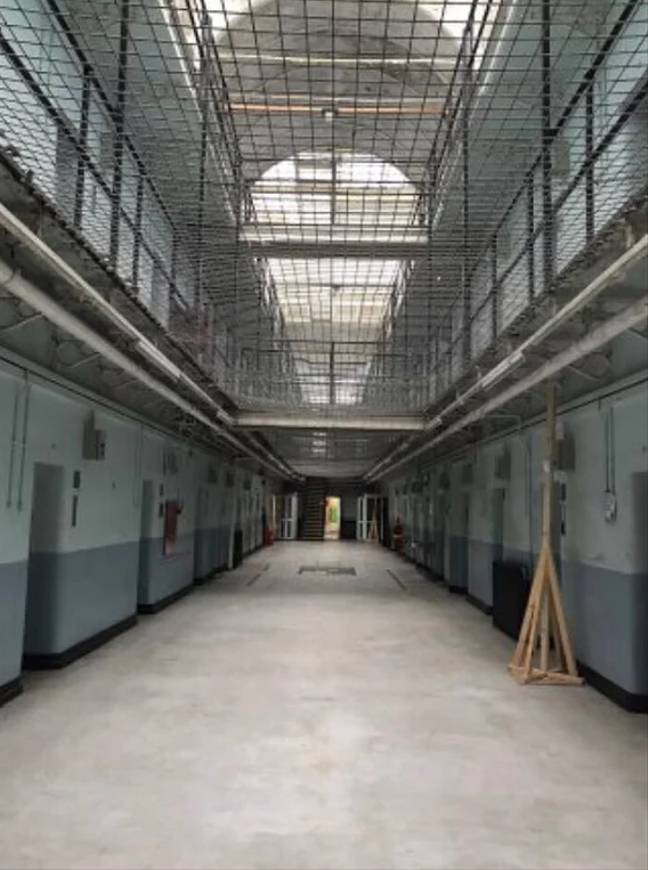 With links back to the early 17th Century and with so many thousands of unnamed victims that lie within the grounds it is not a place where you would ever want to be alone.

In the 1950's Shepton Mallet became home to Reggie and Ronnie Kray the notorious East End gangsters and it seems that their crimes did not just consist to areas outside of the prison.

Cell doors are regularly heard opening and slamming shut for no reason. Footsteps are heard on the walkways and along the corridors.

Ghostly figures are also seen moving around the prison in the dead of night.
Sounds spooky. The excursion costs £42 and you can apparently choose to stay in the prison until either 2:30am or 6:30am. Might as well take the later one I guess, but I'm not sure what the night really entails – hopefully it's a full on spooky ghost tour and not some guy just being like 'yeah here you are, I'll pick you up in a few hours' and you just stand around or go to sleep. That wouldn't be that cool.
For more of the same, check out this recent sighting of Pablo Escobar's ghost. Trippy.