I don't really get why religious leaders deem it necessary to try and convince their followers that they can challenge death and get away with it, but nevertheless you hear a few cases of people doing it every year and completely fucking it up. When are these people going to learn?
Featured Image VIA 
The latest in a long line of these kinds of people is Priest Light Monyeki from Soshanguve, South Africa. Grace Living Ministries related the news over their Facebook page:
Monkeys boasted that he will show his followers that they do not have to fear as death has no power over them.

The man of God, Prophet Light Monyeki, demonstrated this power of faith by causing congregants to drink Rattex (a deadly rat poison) to show forth their faith.

'We do not need to proclaim faith because we are believers. Death has no power over us,' the priest said. Monyeki then declared life from above upon the water mixed with Rattax.

He then spoke about nourishment unto bodies and healing unto the sick. A multitude of congregants voluntarily ran to the priest to have a drink of the deadly poison.

After declaring nourishment and healing, Monyeki was the first one to drink followed by numerous church members.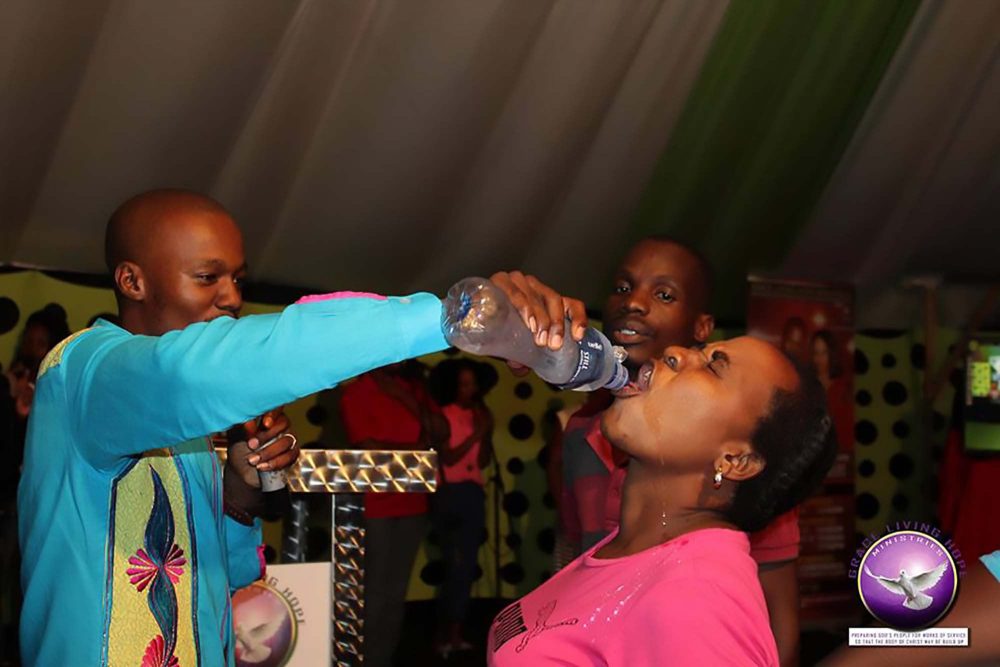 Unfortunately for Monyeki and the church, the plan backfired massively as several churchgoers started to complain of stomach cramps. By the evening, 5 of them were dead and another 13 had been hospitalised. I guess somebody forgot to switch the Rattex boxes huh?
When asked about it, Monyeki allegedly said it wasn't his fault and that "too much of any good thing could be bad," which doesn't really help or mean anything. Apparently the cops are investigating the incident, but no arrests have been made yet. Surely they're going to have to arrest Monyeki at some point because his actions were absolutely ridiculous and definitely led to the deaths of these people, whether they were intentional or not.
For more weird priests, check out this creepy Polish dude who makes young kids lick whipped cream off his knees. Messed up.