I'm sure everybody knows who Soulja Boy is (that one song was pretty unavoidable), but for those who have never heard of Blac Chyna – she's a former stripper who married Rob Kardashian (the lesser-known, reclusive Kardashian brother) and had his kid. I think that's basically her life story.
Featured Image VIA
Anyway it turns out that since splitting up with Rob Kardashian (who knew?), she's been hooking up with young Soulja Boy.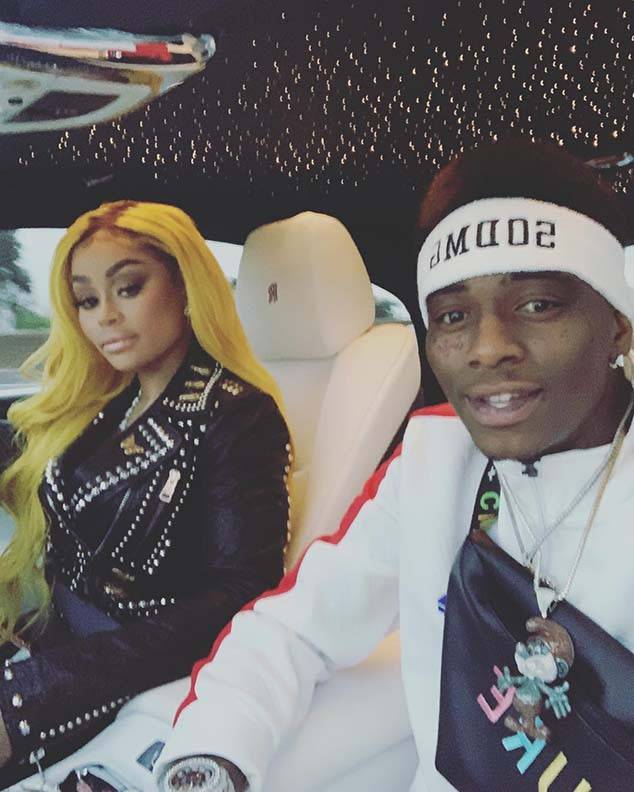 Well actually their relationship has only lasted 2 weeks, and judging from the Tweet Soulja Boy sent out addressing the break-up, he got everything he needed out of it: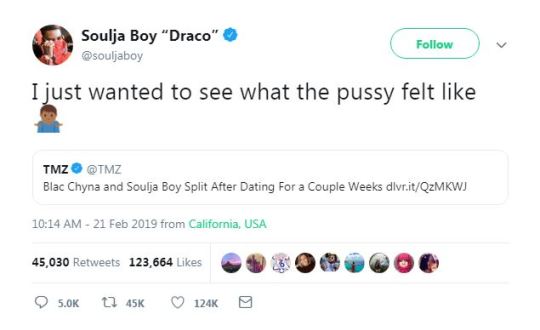 Damn that's brutal. That's the type of Tweet that will have Blac Chyna refusing to get out of bed for the rest of the year and it's only February. Properly ruthless stuff that literally millions of people saw before Soulja Boy realised how messed up it was and deleted it.
This reply from one of his followers is worthy of a mention too: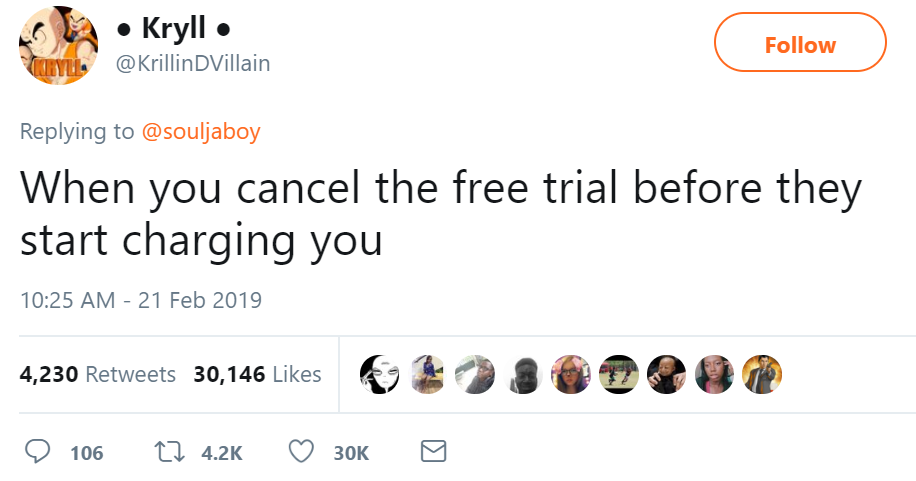 If anyone cares, TMZ states that the reason for the break-up was that they weren't on the same 'wavelength' – that seems pretty clear from Soulja Boy's Tweet.
He has since apologised for being so mean though, so it's not like he's a total monster: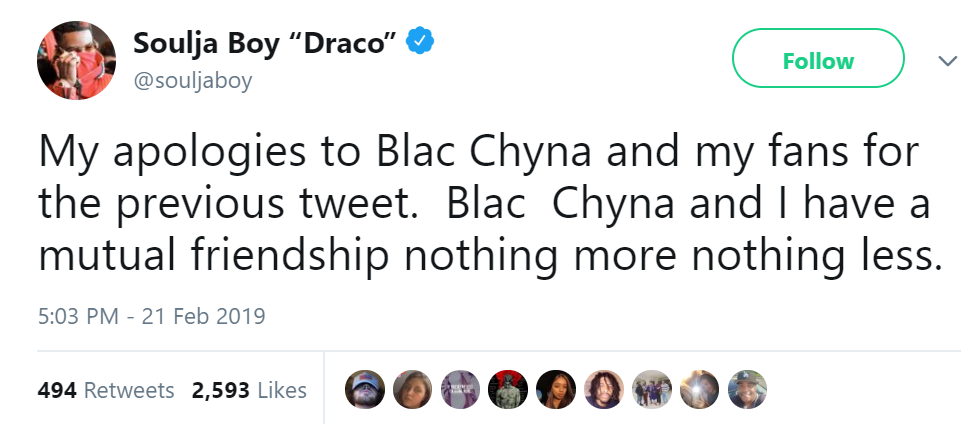 In fact, it's like he says in his pinned Tweet: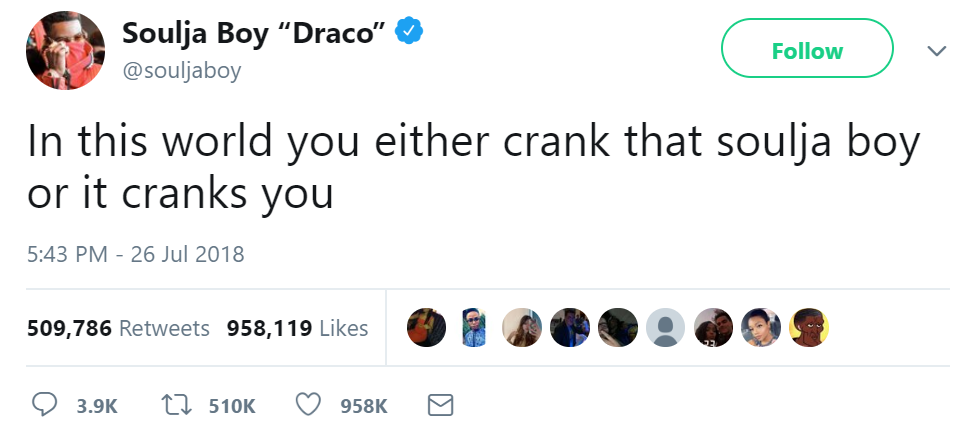 Wise words indeed.
For the time Kim Kardashian told brother Rob that he was "too fat" to attend her wedding, click HERE. No wonder the guy's so screwed up.