Yet another plastic fiver story has been doing the rounds, this time regarding the sale of an upside down printed note.
Featured Image VIA
However, all is not what it seems. As you might have guessed, anyone can own an upside down fiver – you just have to turn it upside down. Obviously. Regardless, this eBay user decided to try his luck, following all of the success stories from people who have been selling their first edition notes.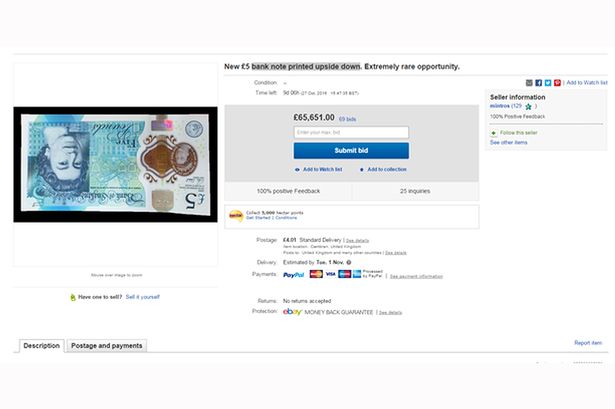 Earlier this week one guy managed to get bids up to £65,000 for a fiver with 'AK47' on the serial number. In this spirit, the seller put his note for the same price, accompanying the ad with a picture of the "banknote printed upside down." The description read:
New £5 bank note printed upside down.

Extremely rare opportunity for the most serious collectors.

Seller can confirm that this is the only known upside down £5 note in existence.

Bank of England UK New Polymer £5 Bank Note comes with unique and exclusive serial number.
Clearly this guy knew the risks and took into account how gullible people can be, as he concluded the ad with:
Authenticity of note verified by Department of Upside down Printed English Denominations (DUPED).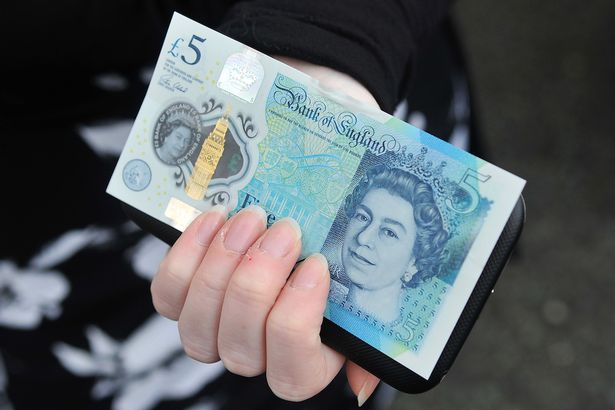 Images VIA
You would think that everyone would be quick to realise this is all a silly ruse, but there are some pretty fucking dense people out there. Bet you anything you get some moron trying to make a bid.
Obviously this is all just a joke but if you find yourselves with one of the first edition fivers, it actually is worth putting up for sale – they're selling for hundreds. Or you could just keep it and use the note to play vinyl instead.