Normally I think graffiti is pretty cool, but it is kinda shitty when you spray it on someone's office building where there's literally no other graffiti – you kinda wanna tag a wall somewhere where there's loads of other street art, right? Not some anonymous factory in an industrial park in St. Albans.
Featured Image VIA
However, I guess everyone has to start somewhere and this is what I can only assume is exactly where this dude chose to tag his first building, riding up to Sick Chirpse HQ on his bike and spraying one of the worst tags I've ever seen on the shutter. Our cameras managed to catch him but he's wearing shades so I dunno if we'll ever be able to identify him, but if you have any ideas hit us up so we can shit him up.
Some asshole graffitied the Sick Chirpse building – help us find him pic.twitter.com/saH7q08tAI

— SICK CHIRPSE (@SickChirpse) July 2, 2020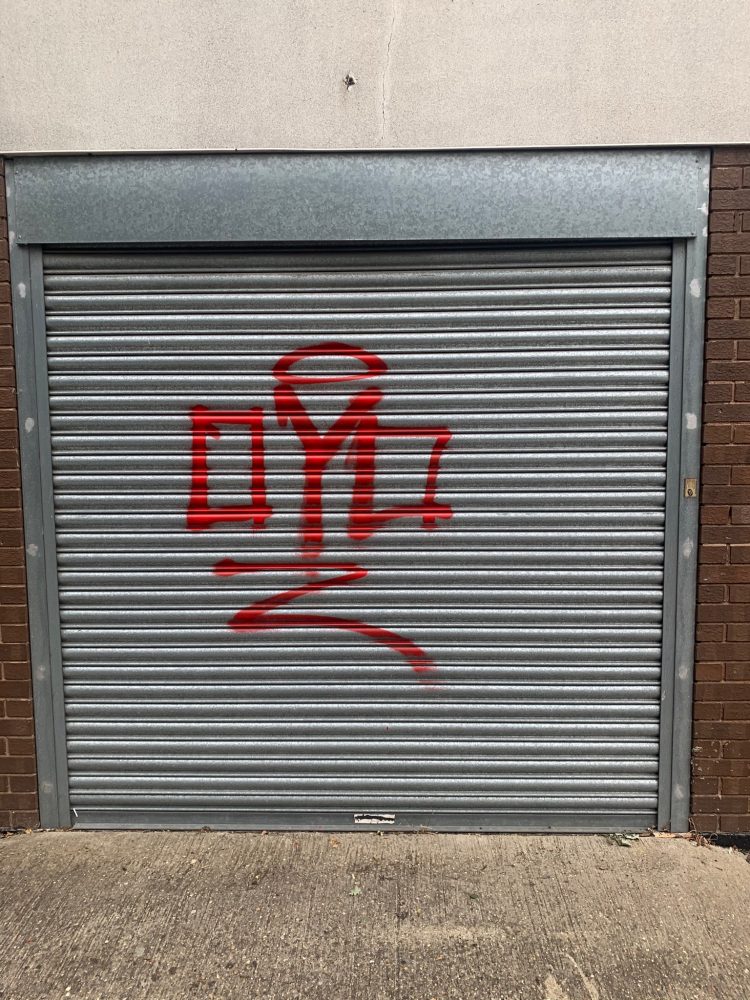 Looks nervous there doesn't he? Can only assume it was the first time he was trying something as major as this – maybe next time do it in the middle of the night when it's dark or something? Or go spraypaint somewhere that's actually cool?
Guy is a complete muppet and I can't wait to find out who he is and tell his mom. Should be a real lol.
For more of the same, check out this guy who got 'Wanker 'sprayed on his gold supercar. I'll admit that's funny.