Lak Sira might be one of the UK's youngest self-made millionaires, but for someone who knows how to pull the cash in he sure doesn't have much luck.
Images VIA
Only a couple of months ago the 22-year-old was left devastated when his £125,000 gold Lamborghini went up in flames just an hour after picking it up from the car shop.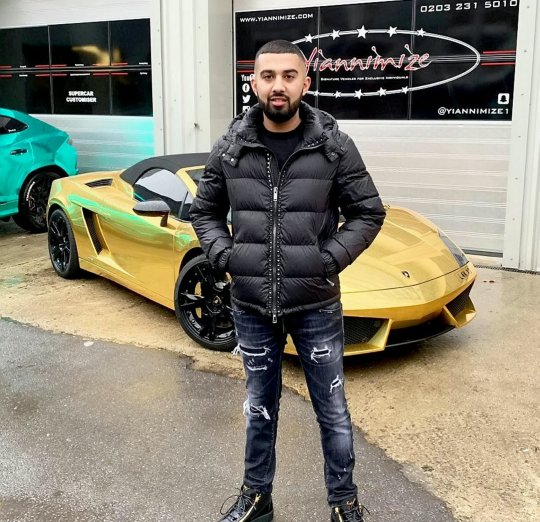 And now it's his gold Porsche that's been given the makeover he didn't ask for – someone has spray painted "wanker" across the side and "shit" on the front, reminiscent of Alan Partridge's graffiti problem (although we're guessing the cleaning bill costs are slightly different).
The entrepreneur from Birmingham had parked up his £80,000 Porsche Panamera in Knightsbridge thinking it would be safe sat there in West London.
But alas, someone just couldn't resist pulling the can out and defacing his prized possession. Taking to Instagram, the businessman posted a picture of the paint job alongside the caption: "I can't believe someone did this man."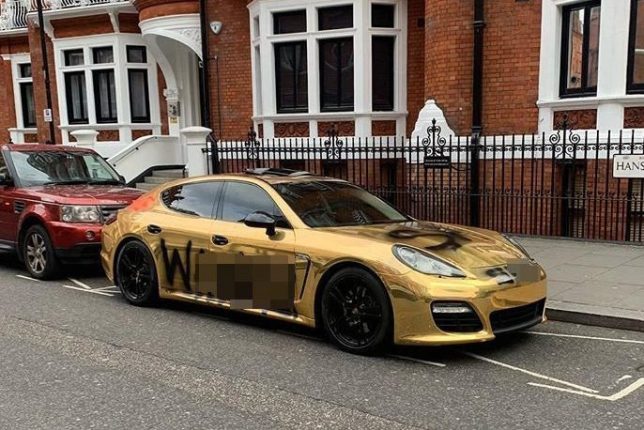 I can – this is London we're talking about. Doesn't matter if you're East or West, if you have a gold car then you're asking for trouble.
But before you start getting your tiny violins out, don't feel too sorry for the guy. He currently earns upwards of £200,000 per year running an online trade company and he's only in his early 20s. Even if he can't get the graffiti off he'll probably just get a fresh new Porsche – although hopefully he invests in a car cover next time.
For the time a fleet of gold supercars turned up in London, only to be instantly slapped with a bunch of parking fines, click HERE.