I've always thought that the donut game in this country was fairly weak – sure, you have Krispy Kremes at service stations and there's an OK selection at places like Greggs and ASDA I suppose but compared to other countries it's just not a big thing – and you can see why this is the case because other places are debuting shit like this insane Fireball infused whisky donut named the Fire In The Hole.
Featured Image VIA 
The donut is the brainchild of Fireball whisky – also not that big over here – and Sydney donut shop Donut Papi and it looks completely insane/delicious. It's made up of two whiskey infused donuts with the bottom ring consisting of a butterscotch and whisky infused glaze, drizzled with a pure Fireball icing and the top donut ball coming in seasoned with nutmeg, vanilla, cinnamon and chunks of apple soaked overnight in Fireball whisky and finished with a spiced apple Fireball glaze.
Just in case that isn't enough Fireball for you, when you order the donut you'll also be given a pipette of Fireball to wash it all down with and that probably means that this donut isn't just going to wow your tastebuds but you'll also probably end up kinda licked after consuming it as well. No harm in that though right? Fire in the hole baby.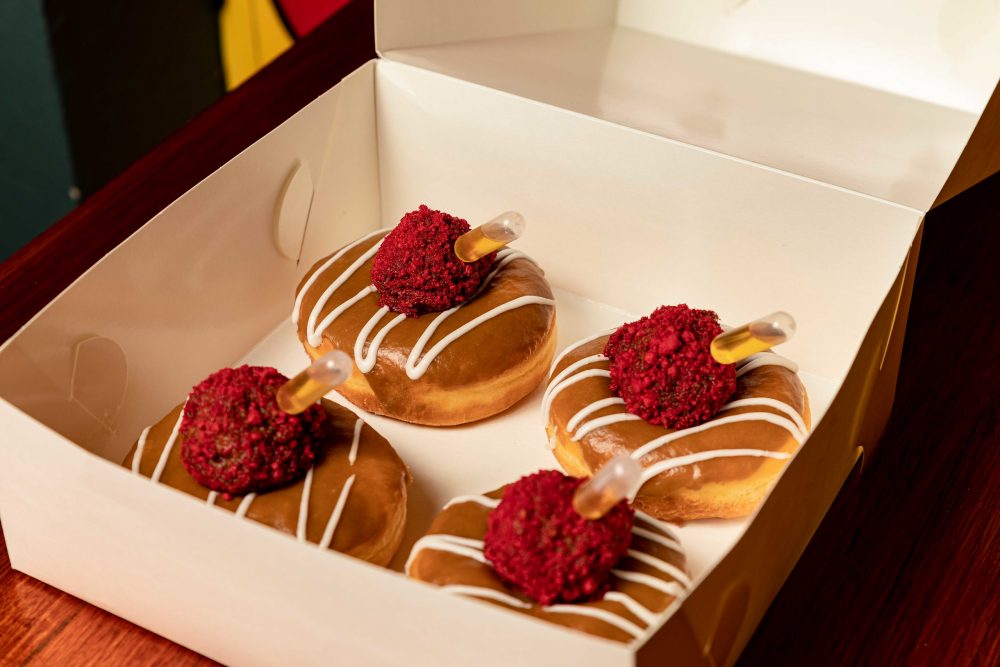 Here's what the donut's creator Kenneth Rodrigueza had to say about it:
The 'Fire in the Hole' is here for a good time, not a long time!

So of course we wanted to have some fun and turn up the heat with a pipette of Fireball to wash down our epic donut cake ball.
Sounds good. Sounds real good. Why can't we get stuff like that happening over here?
Seems like there's a major niche out there just waiting for somebody to exploit. Somebody please make it happen.
For more of the same, check out this guy downing two bottles of whisky after work. It was a bad idea.