Deadline day is normally one of the most fun days of the year if you're a football fan – you get a few beers, whack on Sky Sports News with your pals and try and invent a drinking game about whether or not Hatem Ben Arfa's transfer to Hull will actually happen. It's a lot of fun, and pretty much always throws up a whole bunch of twists and turns – you're not really ever sure what's going to happen, even when someone is seemingly a 'done deal' as they say.
One of the most fun parts of transfer deadline day is when they head over to a ground that a whole bunch of fans have gathered outside along with a Sky Sports News presenter. These fans seemingly haven't figured out that it's way more fun to watch it on television than stand around in the cold, hoping that you might catch a glimpse of a big money signing like Tom Cleverley heading to your club.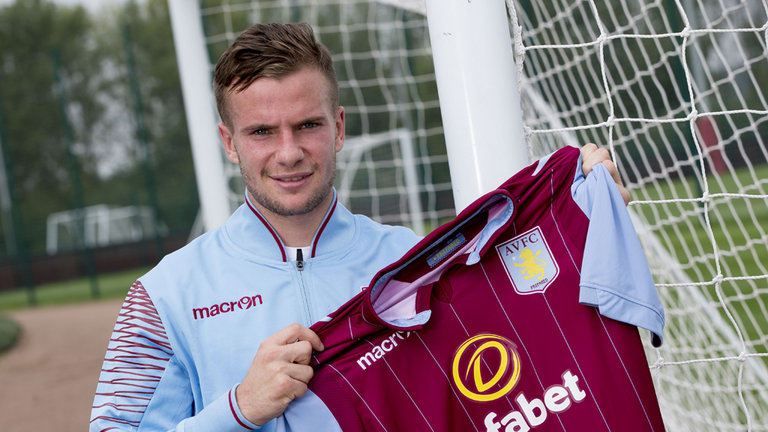 Unfortunately for those people – and everyone watching at home too to be honest – Sky Sports has decided to ban fans from standing around behind their reporters for this coming deadline day. The decision comes after a dildo and blow up sex doll appeared with fans during the last transfer deadline day in September, which led to Sky receiving a whole bunch of complaints from lame people sitting at home watching the coverage who got overly offended by them.
Obviously this probably makes sense from Sky's point of view as it will mean there's no chance of people complaining during it – unless Jim White is accidentally racist again – but for everyone else at home watching it and those guys who actually bother to go down to the stadium especially, it's a massive blow as they definitely make transfer deadline day more appealing and fun. Can you imagine the announcement of Stoke signing Brek Shea being met without the cheers of the Potters' faithful outside the Britannia?
Hopefully this isn't a permanent feature of the event now and we can get them back in the summer, but it looks unlikely. I'm also not sure how they're going to enforce this rule – have a bunch of bouncers down at all the grounds to ensure that nobody gets near the presenters!? Seems a bit excessive but that seems like the only way to absolutely ensure it, as anyone can easily jump over a fence or whatever.
I guess we'll see what goes down this Monday – something crazy is surely going to happen, it always does.