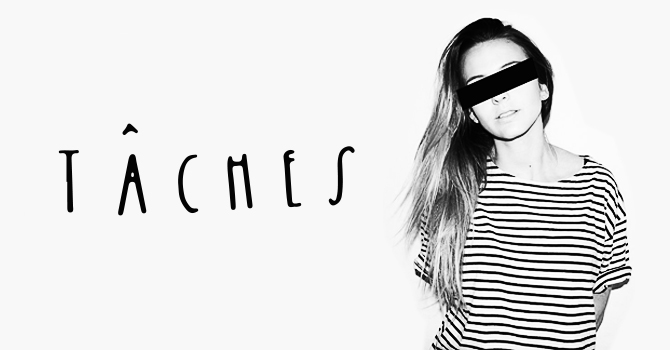 We're throwing a big party at the end of May to celebrate the universal fucking off of exams.
(Full details)
Whether you've just finished your finals at the end of a 13 year medical degree at Manchester University, or you're pretty confident you've nailed that coveted Level 1 Plastering Diploma spot at Stockport College, we all share the same little "fuck yeah" to ourselves when we step out of that exam hall.
In an attempt to bring all of your smug grins and worriless swaggers together we wanted to organise a ritualistic burning of textbooks and lecture notes. We tried to book The Frog and Bucket Comedy Club because we heard they had a smoking area big enough to build a small bonfire, but they told us that some bitch called Sarah Millican is gonna be describing her wet dreams about cake that night. We told them it wasn't 2009 anymore and offered to throw her on the fire while we were at it but they hung up.
So we're switching to plan B instead – presenting a bunch of sick DJs to you all at the Deaf Institute. Still trying to unite all walks of Chirpse life, we've booked a load of guys representing all different styles of party music.
Naked Swing and We Are Wolves are gonna be filling the bar with hip-hop all night while Letrekk and Tom Vernazza are gonna be having a house vs. disco fist fight in the basement (oh shit, I'm not supposed to talk about that).
Up in the attic Shift K3y is gonna be dropping his unique blend of r&b and trap before DJ Q spins his raw, punchy and unmistakably British 2-step and garage.

☛ More DJs: Interview – Waze & Odyssey
But right now I wanna introduce you to Tâches.
[soundcloud url="http://api.soundcloud.com/tracks/73161946″ params="" width=" 100%" height="166″ iframe="true" /]
I'd been following this guy loosely ever since Vegas hit me square in the feelings last year. I was hooked on it for weeks. Dem vocals. Dat percussion.
It'd had a similar effect on most that heard it and his name had remained on many people's "To keep an eye on" list (as well as their "Don't know how to pronounce" list) for several months as he discretely uploaded some gorgeous demos and remixes to his Soundcloud (it's pronounced "Tash", btw). Beats like this little gem, which had evaded me until today:
[soundcloud url="http://api.soundcloud.com/tracks/71967700″ params="" width=" 100%" height="166″ iframe="true" /]
Then, about two months ago, Annie Mac presented this to the world, before SubSoul followed suit, and certain corners of the internet went a bit mental for a short while:
[soundcloud url="http://api.soundcloud.com/tracks/85882675″ params="" width=" 100%" height="166″ iframe="true" /]
His production is just immaculate. This track became a regular among the chill/pre-drink sessions with my mates because everyone from the deep house heads to the the dirty dubstep demons fucking loved it. In fact, it was often more enthusiastically fist-pumped to than tracks by the likes of Joy Orbison and Boddika.
☛ If you're into your underground: Gottwood Festival 2013
So when he came to Bristol to play a set at Thekla about 10 of us made the trip, mostly to skank to Don't You Know. I don't think any of us actually expected his whole hour to be as good as it was though, and, judging by the surprising lack of bodies there, I think a lot of other people underestimated his prowess behind the decks. It was a shame the night was so undersold; he really deserved a bigger crowd. I said hello to him afterwards and told him that I was gutted there weren't more people there but he was so humble and modest he was just happy to be playing at all. Turned out he's a fan of Sick Chirpse as well – what a top bloke.
☛ If you like your interviews a bit longer: Interview – Eton Messy
We're super-stoked about presenting him to you all.
Here's his brand new groovy little number Confessions:
[soundcloud url="http://api.soundcloud.com/tracks/91870697″ params="" width=" 100%" height="166″ iframe="true" /]
Go and show him some love on Facebook, Twitter and Soundcloud.
And then come and party with us on May 30th, obvs.
[soundcloud url="http://api.soundcloud.com/tracks/88410568″ params="" width=" 100%" height="166″ iframe="true" /]