We're back with a new set of life hacks that will surely act as a stepping stone to a better, less expensive/stressful/healthier life in 2014 and beyond.
Feel free to drop us any hack hints over on Twitter or in the comments below.
1. SELF CHECKOUT CHEATS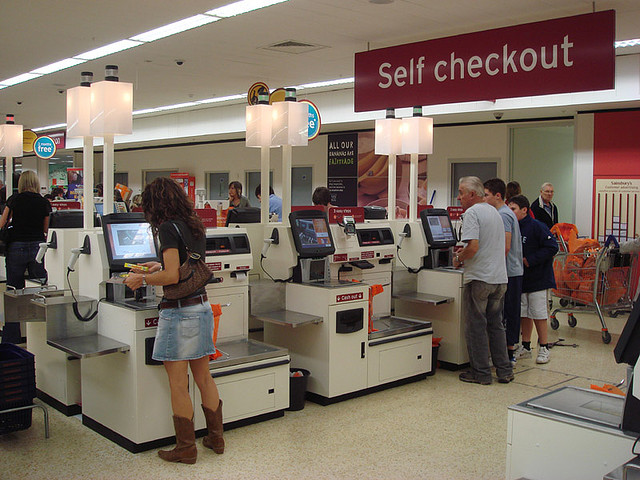 An inconvenience in the guise of a convenience. HAL from 2001: A Space Odyssey, fell from fame into obscurity and ended up in shagging that lass POD from Snog, Marry, Avoid. Now all their little offspring have to go and work for supermarkets — refusing to pack things.
There are three ways to go about this. You can opt for the 'pay for most things but hold the most expensive thing in your hand' or you can 'scan everything through as loose bananas' or you can 'just press finish and pay.'
Now the last one will only work if you just want a snack — say a sandwich or a drink. I learnt one day completely by accident that simply standing half-asleep in front of the screen holding a croissant at stupid morning shift o'clock and pressing 'Finish & Pay' instantly prints a receipt of nothing. But not your normal kind of nothing; this receipt of nothing can be reached for and scrunched up — making it all seem so legit.