Thank fuck the International break has finished and we don't have to watch another terrible England match until at least the 11th October.
A lot has gone down since we last updated you including the surprising testament to the unpredictability of football that has seen Liverpool remain at the top of the Barclay\ss Premier League. Man UtD let Liverpool have their FA Cup Final win at Anfield as they tend to do every now and again. Newcastle finally found their way to some goals. Even Crystal Palace managed to bag a few against Sunderland, but mostly the last weekend of August brought little to no goals as teams were more interested in what signing were being made.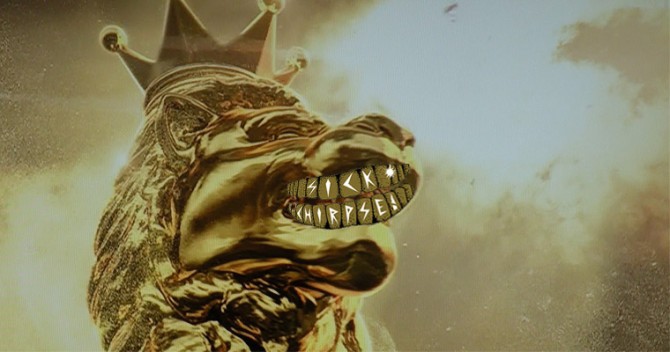 Sat 30th Aug 2013 – Premier League
Man City 2-0 Hull 
Cardiff 0-0 Everton
Newcastle 1-0 Fulham
Norwich 1-0 Southampton
West Ham 0-1 Stoke
Crystal Palace 3-1 Sunderland
Sun 1 Sep 2013 – Premier League
Sun 15 Sep 2013 – Premier League
Last weekend brought a Man Utd midday win versus Palace as one would expect, polar opposite to Newcastle winning their second game on the trot, this time at the hands of Villa. Fulham were held to a 1-1 draw at home to the Baggies as were Cardiff at Hull. Stoke managed to hold off Man City for 90 minutes and nearly earnt themselves all 3 points until John Walters' ass dropped out. Arsenal kept up their winning ways with the King Assister joining their ranks as Di Canio got sent off for being a joker. Spurs returned to winning ways at White Hart Lane. Chelsea were not outclassed by Everton but were certainly beaten well thanks to birthday boy Naismith's late first half goal. Saints held Hammers to a 0-0 draw. Swansea held Liverpool to their first non three points of the season as they played out a 2-2 draw with Shelvey involving himself in every single goal like the bald nutcase he is.
Sat 14 Sep 2013 – Premier League
Sun 15 Sep 2013 – Premier League
Mon 16 Sep 2013 – Premier League
BIG HITTERS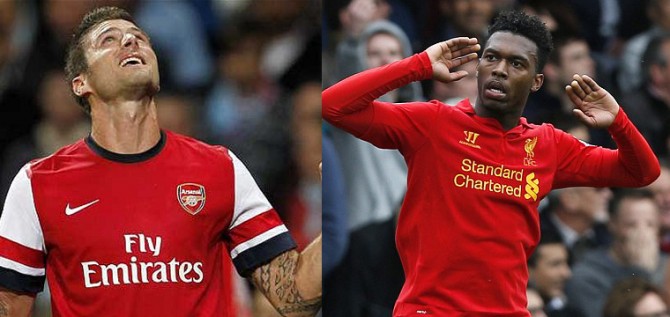 There are only really two men we can talk about in terms of hitting it big and because of them their teams sit 1st and 2nd respectively. Starting with Olivier Giroud – the Frenchman has been week in week out that at 5.7 million in the fantasy league he may in fact be in the bargain of the season. With a goal in each of his first 4 games and an assist on top in his last versus Sunderland, the 6″4 striker is currently the highest point scorer in the world of fantasy football. With Wenger's last minute inclusion of Ozil to the ranks you'd be forgiven for thinking this could even be Giroud's year to challenge the mighty RVP for the Golden Boot. The other big hitter is Liverpool bargain and England deserter Daniel Sturridge who spent last week resting up instead of repping for his national team which the reds have enjoyed the spoils for. Studge has become only the 9th player to ever score in each of the opening 4 games of a Prem season. With 28 points he is second only to Giroud in the point scoring and seems likely to continue this for the measly fee of 6.2 million of your hard earned fantasy bucks. Only worry is that with the recent injury to Coutinho will his service take a bit of a downward spin now? We shall see…
BIG SHITTERS
Feeling a little bad about giving this to Jonjo this week as Monday night was pure entertainment from the man from the right side of that gypsy estate out the back of your house. He grabbed the first goal of the night for the Swans then set up both Liverpool goals, before setting up the equaliser for Sick Chirpse's favourite little Michu. He has all ready beaten his assist record for Liverpool in one game against them – that has to be the worst game of your life doesn't it? I think everyone watching the game was perplexed as to whether he should be man of the match or the biggest joke on the bitch – I'm gonna go with joke. Please feel free to decide for yourself – the game is linked below. He's the bald one running round looking like a test tube baby.
[yframe url='www.youtube.com/watch?v=j8rfsP5QMAo']
BIG TRANSFERS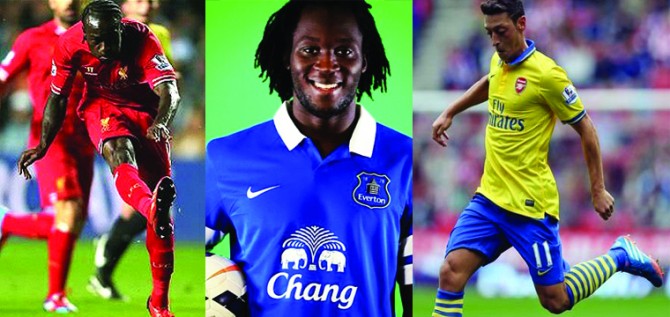 There were a couple of big changes in the Prem since we last spoke to you guys so some time has been taken for us to select the three sure fire point scorers that you might want to chuck into your team to avoid that wooden spoon at the end of the year. First things first, Victor Moses at a cool calm and collected 3.4 million. With Coutinho taking his turn to be out for 6 weeks it seems that Moses may well be the one to pick up the creative boots of the team. A proven goal scorer at Wigan and even at Chelsea in the Europa League where he scored 6 in 6 – he has gotta be a bargain any way you look at him. Romelu Lukaku is next up balling in at a respectiable 5.4 million. The man who has a point to prove to Jose Morinho that apparently wasn't made when he banged them in for West Brom last sesason and for Chelsea in pre season. This powerful Belgian will be the difference that Everton need and with Coleman and Baines whipping balls in for fun just watch the goals pile up. Finally, the assist king himself, Mesut Ozil. A man who currently has more assists in the last four years of football than any of the top players in Europe. He is born to put the ball on a plate for anyone lucky enough to be in and around the area. He may be the 4th most expensive midfielder in the fantasy league but Bale is gone, Mata isn't playing, Silva hasn't really started and Carzola may take a back seat to him – he is the one to have. 5.3 million couldn't be spent much better. Science.