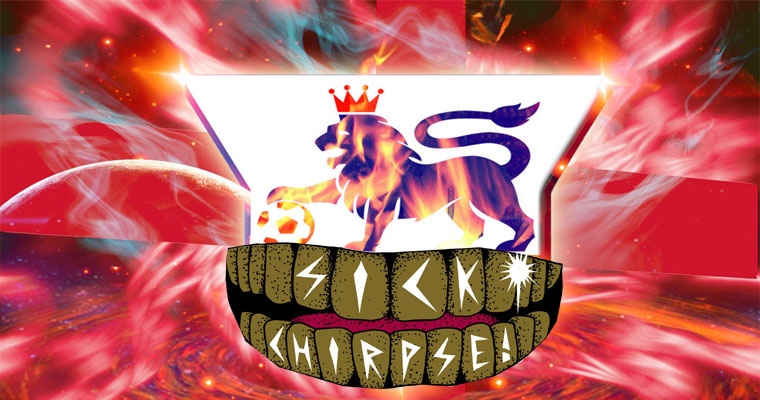 Looks as if we were a bit premature with the Week 14 roundup as apparently the midweek and weekend results were all slotted into one big mashup – oh well.
Just as we predicted Michu bags a cheeky goal, Ba sets St James' Park alight and United come back to beat Reading at the Majeski. Good weeks for both David William's Muffin Stuffers with 95 to take them up to 13th, and for AMJ's Dunblane Massacres rolling out 88 to take them up to 12th. It looks as if the big point haul this week came the way of Tom Sand's Prison Break FC who hit 96 points across the week to take him 15 points behind the leader.
The results:
Sat 1 Dec 2012 – Premier League
Sun 2 Dec 2012 – Premier League
Mon 3 Dec 2012 – Premier League
BIG HITTERS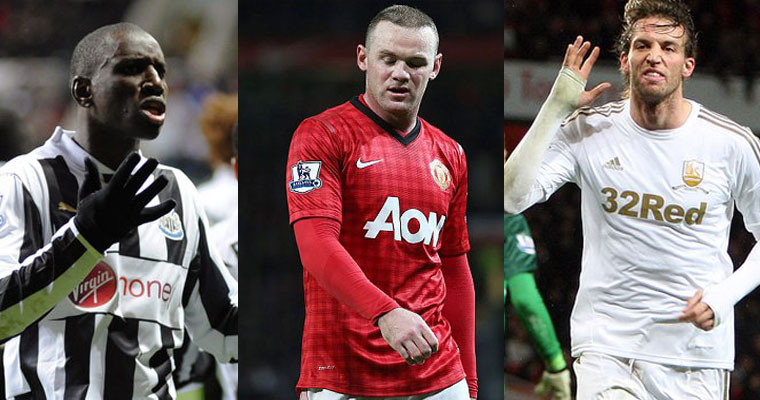 It always feels good to predict it but especially when you've followed through with it and put the players in your own team. Rooney's performance on Saturday was nothing short of a phenomenon. We said they would go behind to Reading but had no idea that they would go behind, in front, behind, and in front again. Phil Neville described Wazza on MOTD as "the most unselfish, hard-working footballer in the team" and I couldn't agree more. Usually pitching in up and down the park would take a couple of points off Rooney's total but with two goals and an assist he managed to notch up 17 points for the week. Rooney is now the top assister in the Prem also with seven in total. The Toon Army's Ba also had an absolute blinder as predicted – but we did say it would be 3-0 not 3-1 so apologies on that front. With 2 goals on Monday and an assist in the midweek game he also managed a swift 17 points. The big story of the week was none other than the beloved Michu teaching Arsene Wenger that he isn't the only man who can find a bargain as the £2 million midfielder took himself to the top of the Prem scorers list with 2 goals taking him up to 10 in 15 Prem games. 2 goals in the last minutes at the Emirates and another cheeky goal in the midweek game takes him to a glorious 19 for the week – top point scorer in the world of fantasy football.
BIG SHITTERS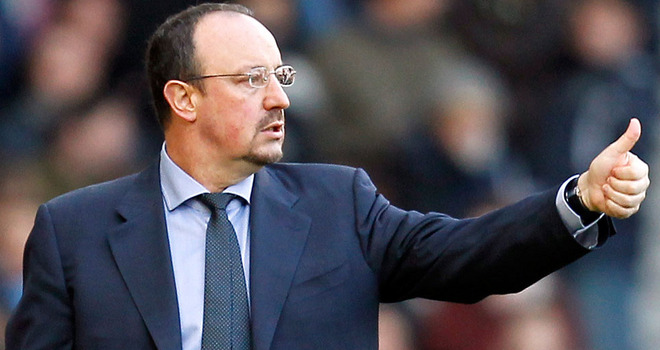 0-0, 0-0, 1-3 – These are the results that Rafael Benitez has to his Chelsea management name so far. What a giant turd. In the first half away at Upton Park, Chelsea were playing like a team possessed (by Di Matteo's previous tactics) and could have been 5-0 up were it not for some lucky defending from the Hammers. At half time one can only imagine that Benitez got the team back to his way of thinking and Chelsea came onto the pitch only for their collective asshole to drop out as Big Sam's West Ham spanked three past them. With a huge game coming up on Saturday at the Stadium of Light Rafa won't have long to pull his preverbial socks up as Martin O'Neill will be fighting for his life. Might wanna get your Chelsea players out while you still have the chance…
Here's the fixtures this weekend:
Sat 8 Dec 2012 – Premier League
Arsenal v West Brom 15:00
Aston Villa v Stoke 15:00
Southampton v Reading 15:00
Sunderland v Chelsea 15:00
Swansea v Norwich 15:00
Wigan v QPR 15:00
Sun 9 Dec 2012 – Premier League
Man City v Man Utd 13:30
Everton v Tottenham 15:00
West Ham v Liverpool 16:00
Mon 10 Dec 2012 – Premier League
Tue 11 Dec 2012 – Premier League
Sunderland v Reading 19:45
Predictions:
First things first – it might be time to enlist a couple of Sunderland and Reading players in to your team as they are playing that fixture that got called off from the start of the season and double points are up for grabs – only catch is you might have to take a boot on Le Fondre. Arsenal finally get back to winning ways against a downtrodden Baggies team. Villa battle Stoke to a deserved 0-0 draw. Southampton and Reading is a goals galore derby with Gaston setting the pace with a brace. Sunderland and Chelsea grind out a Rafa 0-0. Swansea tear Norwich apart courtesy of big hitter Michu. Wigan and QPR see out a draw as the have QPR won yet twitter page keeps on increasing its fan base. Man City and Man Utd produces goals despite Vidic returning to the fold – draw. Everton capitalise on this to climb the table slightly with a close faught victory over a great Spurs team – 3-2 Fellaini and Defoe masterclass. West Ham grind out a draw against Liverpool who struggle without Suarez. Fulham beat the Toon 2-1. Reading enjoy a win away from home as La Fondre teaches the Black Cats to suck eggs.
Here's how the league looks:
Sick Chirpse
League PIN: 8009937
POS
Manager
Team name
Total points
Week pts
Starting
XI pts
Starting
XI pos
Goals
Goal Pos
Overall Position
1
Tom Shipley
Apocalypse Dudes
627
86
515
24746
47
859
6168
2
Tom Sands
Prison Break FC
612
96
512
27288
41
9716
11019
3
Shane Tremlin
Trems Trash
601
88
445
117823
32
78390
16248
4
Huw Barker
HavantGotAClueVille
575
64
580
1494
39
17779
36533
5
Luke Skidmore
bunchofslugs
574
83
456
99911
38
23392
37568
6
Gavin Rapaport
Poo
573
67
480
63436
36
37654
38586
7
Huw E
Dynamo Kebab
571
81
462
90389
31
90427
40645
8
Emma Craig
The Only Way Is Emma
559
78
473
73375
30
102790
54692
9
Alex Prince
Prince Boatengs
556
66
456
99911
35
46403
58420
9
Johnny Callow
Room 362
556
70
491
49093
31
90427
58420
11
Dave Ward
Pimp My Side
545
74
499
39960
33
66996
73122
12
AlexanderMark Jones
Dunblane Massacres
543
88
401
181257
34
56210
75878
13
David Williams
Muffin stuffers
542
95
526
16884
34
56210
77266
13
Michael Magee
Mickey T FC
542
61
538
10732
31
90427
77266
15
Matthew Stewart
FC Boosh
540
80
455
101574
34
56210
80036
16
Jeff Ingle
Jeffentus
537
80
367
212085
33
66996
84469
17
James Martin
Tourist Attraction
536
73
536
11623
29
115541
85856
17
Drew Walsh
Real SocieLAD
536
71
478
66157
31
90427
85856
19
Nikul Patani
Brown Bear United
531
74
531
14052
35
46403
93173
20
Mark Endicott
Real Madreadfull
528
80
395
187792
31
90427
97559
21
Terry Buckingham
Real Madras
527
77
437
130569
32
78390
99084
22
Trevor Brenson
RJBs XI
525
56
525
17528
26
152874
102059
23
Bobby Peliza
bObbyDazzlers
519
71
449
111315
31
90427
111008
24
Ben Lawson
spunkin FC
516
77
475
70463
28
128330
115421
24
Anthony Ford
4 Dimensions
516
72
395
187792
27
140727
115421
26
Nicky Greenhow
Boomerwanger
509
69
368
211413
28
128330
125414
27
Peter Jones
Joner
508
69
445
117823
26
152874
126793
28
Ross Stearny
stearnpots barmyarmy
505
59
479
64792
25
164871
130993
29
Robbie Atkinson
diables Rouges
503
66
374
207201
29
115541
133728
29
Ryan Addams
Fish fillet
503
67
349
221515
29
115541
133728
29
Ryan Williams
Dirty Buffalo
503
73
420
156688
27
140727
133728
32
Blake Walton
Walton Wonders
500
76
489
51507
25
164871
137897
33
William Rowe
Keefy's Krunchers
499
52
477
67558
34
56210
139249
34
smart les
lemon peng-win
498
61
498
41030
28
128330
140588
35
Redwan Elharrak
Real Talk
494
44
494
45536
25
164871
145875
35
Dan Filer
ClubTropicanaDrinkFC
494
61
494
45536
26
152874
145875
37
Charlie Hey
tiki taka jazz cats
493
47
493
46734
29
115541
147197
38
Martyn Aeissame
Gratuitous FC
489
75
420
156688
24
176122
152254
38
Lee Walsh
KeansaKunt
489
86
349
221515
36
37654
152254
38
Billy Mclean
Barcemoaner
489
65
402
180093
31
90427
152254
41
Jon McLeish
Bayern Bru
486
64
464
87242
24
176122
156065
42
Ben Rowland
Atheist FC
485
66
415
163748
31
90427
157306
43
Neil Williams
Lumpers and Kickers
484
52
442
122536
27
140727
158604
44
Thomas Foley
Unbelievable Crisps
483
58
430
141671
26
152874
159842
44
Richard Dulieu
Dyslexic CF
483
53
483
59311
23
186828
159842
46
James Blundell
Blundells boys
482
61
400
182358
29
115541
161085
47
Piers Dixon
Dixon Balls FC
478
48
513
26422
21
205907
165835
48
Patrick Grayson
real aycliffe
477
65
477
67558
27
140727
167007
49
Ross Williams
Tepee Town FC
476
58
482
60679
23
186828
168177
50
Tim Williams
TIMW_BRAP KILLAS
473
51
409
171604
30
102790
171561
51
Louis Day
Spews Stars
471
70
471
76413
27
140727
173725
52
Sam MartinRoss
Martin-Boss
470
65
288
234183
31
90427
174840
53
David Hewitt
football
469
79
454
103151
26
152874
175919
54
Daniel Ostridge
Ajax Treesdown
468
44
480
63436
22
196705
176968
55
Ashley Townsend
1 MANNING 1 CUP
462
72
315
231049
26
152874
183277
56
Nick Randles
Quallo
459
55
459
95101
16
238024
186291
56
Shaun Williams
The Galacticos
459
44
483
59311
18
227849
186291
58
Christopher Davies
T Dogg's Ball Hoggs
457
70
374
207201
22
196705
188260
58
Dean Webster
Blues
457
62
436
132205
24
176122
188260
60
Alex Taylor
leave-my-arse-a-lona
455
73
395
187792
29
115541
190170
61
Anthony Ward
Park Ji Wonders
454
50
420
156688
23
186828
191112
62
John Twinn
Pav FC
451
76
433
136926
24
176122
193851
62
Sam Lister
inter thevan
451
67
449
111315
24
176122
193851
64
Toby Dennett
Dennethinaikos
450
55
498
41030
16
238024
194777
65
Elliott Henderson
Barsenal
446
40
405
176669
21
205907
198265
66
John Ryan
Obi – 1 Kanobi – 0
442
55
442
122536
24
176122
201576
67
Max Sheppard
Fred West Ham
440
65
393
189971
25
164871
203224
68
Michael Sinfield
FC Scorgasm
439
67
439
127442
26
152874
204002
69
Aaron Hicks
Proud's Prodders
438
50
437
130569
21
205907
204763
70
Jamie Sadur
Skid Mark
436
58
433
136926
22
196705
206236
71
Mohamed Hussein
Why Always Me FC
433
46
405
176669
17
233395
208419
72
Matt Morris
Morris FC
431
42
431
140133
21
205907
209884
73
Danny Sharpe
Team Sharpey
429
57
429
143221
24
176122
211295
74
Alex Crawshaw
Crawshaw's Commies
426
47
400
182358
25
164871
213379
74
Daniel Guy
Dans witwickys
426
41
426
147753
18
227849
213379
76
Maxwell Hughes
maxibon united
423
58
442
122536
20
214035
215332
77
Luke Henderson
Luke Ronald FC
421
48
409
171604
22
196705
216582
78
Nick Reid
OnOne United
418
40
418
159520
20
214035
218445
78
James Roberts
WOOPWOOP United
418
52
428
144750
11
251262
218445
80
Daniel Watson
SirBobWouldBeProud
417
52
374
207201
18
227849
219056
81
Daniel Haviland
Warriors
415
43
415
163748
15
242019
220255
82
Christian Adofo
The Mandem
408
50
408
172912
23
186828
224051
83
Richard Gilbert
Queefstars
406
44
406
175404
19
221355
225097
84
Luke Wyborn
The Wombles
403
56
360
216247
21
205907
226486
85
James Tootill
BigDonFC
400
45
387
195997
14
245237
227885
86
John Hawkins
Mmmmcustard
397
58
382
200593
22
196705
229215
87
Jack Hopwood
FC Kaiser
396
55
392
191022
16
238024
229692
88
Dave Bunker
Team Bunker
395
61
285
234412
28
128330
230107
89
Nestor Schischka
The Winning One
394
53
365
213321
13
247717
230567
90
Steve French
French FC
382
50
382
200593
15
242019
235239
91
Josh Watkins
bluesbrother
378
39
378
203981
15
242019
236605
92
Wes Holden
Green FC
370
67
370
210018
16
238024
239081
93
Mark Guy
butchys tanks
368
27
371
209323
21
205907
239693
94
Craig Abbs
Team abber
366
39
366
212717
17
233395
240232
95
Theodore Morgan
DangALangTime
365
61
365
213321
21
205907
240499
96
David Armitage
Real Betties
361
49
361
215689
16
238024
241541
97
Tomn Pitts
Gareth Keenan Troops
360
51
360
216247
14
245237
241763
98
Tyler Casey
50 Shades Of Goals
351
45
351
220610
11
251262
243672
99
Nick Bourne
Greenham Royals
323
53
323
229546
13
247717
248064
100
Matthew Hurley
12fort
295
50
295
233577
17
233395
250652