Sheffield United owner Prince Abdullah has sparked a bit of outrage by describing the Bin Ladens as a "really good family".
Featured Image VIA
According to the BBC, Saudi Abdullah says he gets "offended" when people diss the Bin Laden family and claims terrorist mastermind Osama was just the "black sheep".
I get offended when people think Bin Laden is a bad name.

It's a really good family. It had a black sheep as most families do but it's a really respectable family and if I do business with them again, I'd be happy to.
The Bin Ladens once gave Abdullah a loan when he was in a court battle with former Sheffield United chairman Kevin McCabe:
It's not a disgraced name. I was trying to help Kevin sell his shares, I never put mine for sale.

The family were looking to buy Kevin's shares, and the million they put was a down-payment to give them time to do due diligence.

If they decided not to buy, the money was to be used as a loan for a year without any interest.

I'm usually tolerant but when people talk about Bin Laden as a dirty family I get offended.

It's not my family to support but I think it's the right thing to say.
The negative response on Twitter from football fans was along the lines of:
Is that an actual joke? The US just killed [Bin Laden's] son who was also evil. Deluded.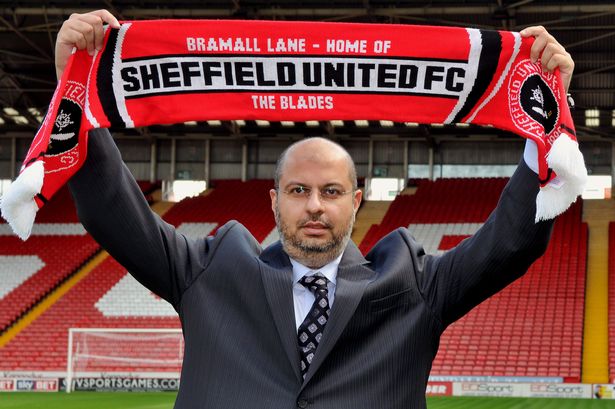 Pretty bold move to come to the defence of the Bin Ladens but I guess Abdullah genuinely believes the remaining Bin Ladens are cool people? As in not the types to plot jihadist terror and obsess over bringing down the west.
Who knows, maybe the rest of the Bin Laden family never shared the views of Osama and son Hamza and are actually a delight to be around. I'd probably say that about any family if they loaned me $1 million to be fair.
For more Osama Bin Laden, check out this US marine describing what it was like to kill him. Exciting I bet.