We haven't heard much from ISIS bride Shamima Begum this year – I guess we have the Coronavirus pandemic to distract us from how terribly Brexit is going at the moment – but it was announced yesterday that her battle to return to the UK to fight for her British citizenship to be restored has landed in the Supreme Court.
Featured Image VIA 
The court is currently in the middle of a two day long hearing where Home Office lawyers are arguing that her return to the UK poses a serious and credible threat to UK National Security. Begum's lawyers are instead saying that allowing her to return is the only way to ensure a fair hearing and that the conditions in the al-Roj camp in Northern Syria – where she has been staying since February 2019 – are absolutely dire. Not really sure why that's relevant here, but I guess the lawyer is trying to build some sympathy for Begum or something.
Anyway, those are the basic gists of the two arguments at play here with Sir James Eadie QC – representing the Home Office saying the following:
The exposure of the public to an increased risk of terrorism is not justifiable or appropriate in this case on fairness grounds.

She married an IS fighter, lived in Raqqa – the capital of the self-declared caliphate – and remained with them for about four years until 2019, when she left from, in effect, the last pocket of IS territory in Baghuz.

Last year, she presented a current threat, justifying the removal of her British citizenship.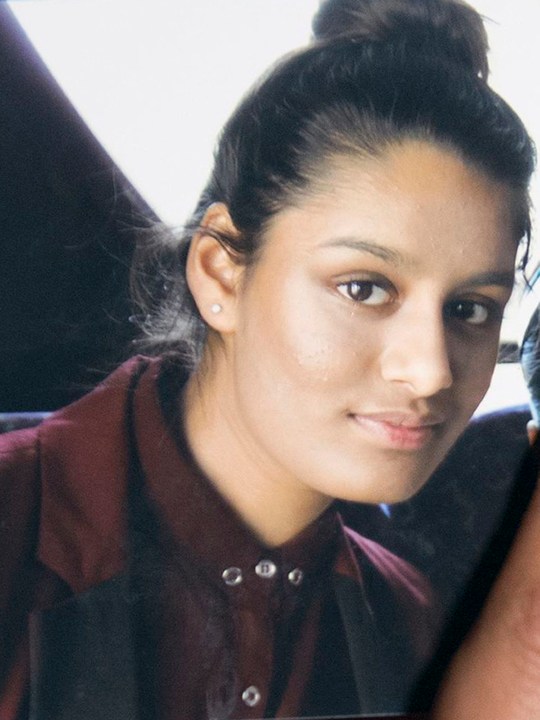 Ms Begum's lawyer Lord Pannick QC offered the following argument in response:
The power to deprive a person of British citizenship is one of the most severe and intrusive powers that Parliament has conferred on the Secretary of State.

A deprivation order is far more serious in its consequences than most criminal penalties.

The only way for her to pursue a fair and effective appeal is to be allowed back into the country.
Hmmm, Not really sure what to say about this, but I do think it's probably fairly unlikely that Begum being allowed back into the country is going to be a legitimate threat to the safety of anyone as she would surely be supervised at all times because she's such a high profile case and not be allowed to get up to anything at all, except attending court and sleeping in a locked room? It also seems very out of character of ISIS to set up someone like this to perform a terrorist attack or even to gather intel or whatever else they might be arguing as it really hasn't been there style in the past.
The whole incident seems a little strange to me as well. I guess the Home Office don't want to let her back into the country to appeal as she stands a better chance of winning if they do this, but if they feel that stripping her of her citizenship was justified then surely it would be a lot easier just to let her in to appeal and then she would lose and that would be the end of it? Seems kinda silly to keep it going so long, but I suppose that's how a lot of legal battles are won.
And just to make it clear, I don't think that she should necessarily have her citizenship reinstated – the girl ran off to join ISIS FFS – but she does deserve the right to a fair hearing about it and to determine if it was legal or not. If she's adequately supervised during this fairly short period and everyone is satisfied that she doesn't pose a threat, then I don't see what the big deal is in letting her back in the country for a few days? Maybe I'm missing something so come at me in the comments if you want.
For more of the same, check out Begum saying that she was brainwashed last year and deserves a second chance. Does she?