It's been a hot minute since we've heard from Shamima Begum – aside from some weird Twitter rumour that said she was being flown back into the country under a media blackout – but apparently today is the day that her legal challenge and attempt to regain her citizenship is due to start.
Images VIA
The Specialist Appeals Commission (SIAC) will hold a four day hearing in London beginning today and is set to examine whether revoking her citizenship made her stateless which technically is unlawful and could therefore be reversed if this was found to have happened. It was thought that at the time Former Home Secretary Sajid Javid revoked her citizenship that she also had Bangladeshi citizenship, but this was later denied by Bangladesh.
It's understood that individuals appealing to the SIAC regarding their citizenship normally remain anonymous, but Begum has waived this right for some reason. She was recently quoted as saying that she would do anything required to come home, but it seems unlikely that will be enough given her past actions.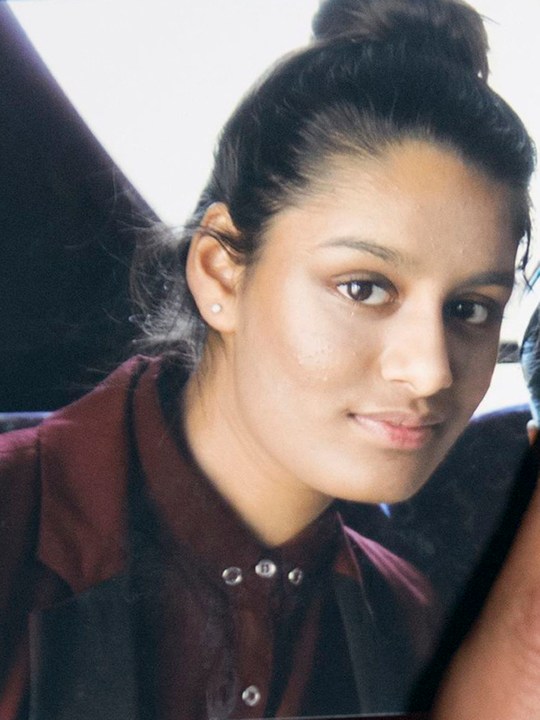 However, current Home Secretary Priti Patel seems determined to stop Begum's return by any means necessary, arguing that she's a danger to the country. She told The Sun the following last month:
Our job is to keep our country safe.

We don't need people who have done harm and left our country to be part of a death cult and to perpetrate that ideology.

We cannot have people who would do us harm allowed to enter our country – and that includes this woman.

Everything I see in terms of security and intelligence, I am simply not willing to allow anybody who has been an active supporter or campaigner for IS in this country.
That doesn't sound too good for Begum. Not sure if she's in the country testifying at her hearing or phoning it in through a video link or just a victim impact statement or if she's even saying anything at all, but I guess we'll find out the verdict on Friday/next week. Stay tuned.
For more of the same, check her out claiming she was brainwashed. Hmmmm.