We've talked about the Autoblow and the newest version of it the Autoblow AI on this website a few times and now we've heard about the dumbest story involving it yet – the man behind it is eager to partner with a UK charity to try and give 1500 of them away to the elderly and veterans.
Featured Image VIA
It turns out that so called 'sex toy entrepreneur' Brian Sloan has a bunch of the old Autoblow 2.0 machines have been left wallowing in a warehouse in Colchester of all places for the past three years and are now pretty much obsolete following the arrival of the Autoblow AI and he's looking to get rid of them and also benefit those men in society that are no longer able to get their end away as easily as they once were. Here's what he had to say about his idea: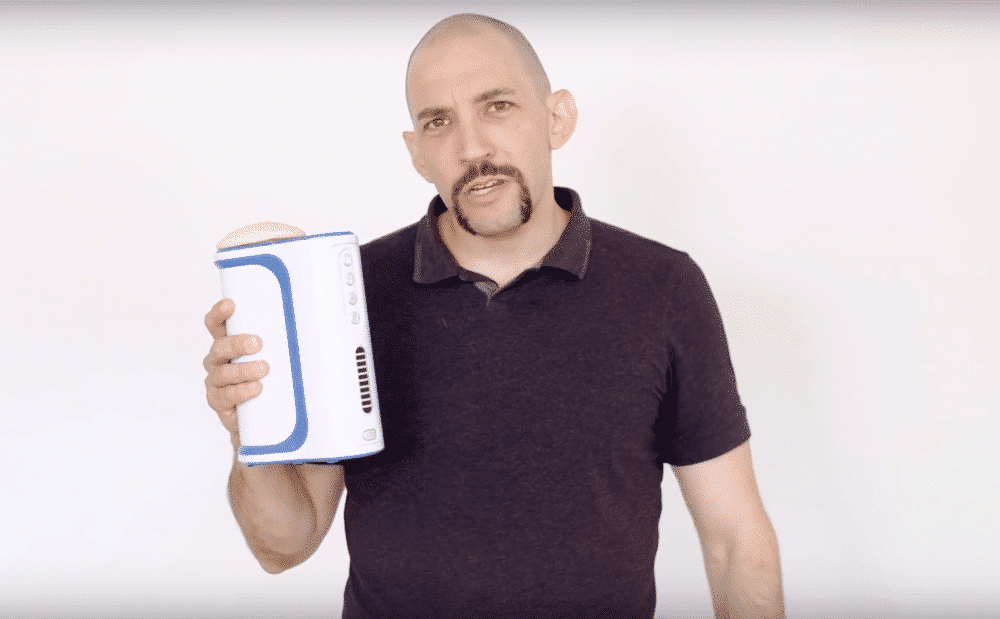 With the recent launch of the Autoblow AI, I realized its time to clear out a model from three years ago called the Autoblow 2.0. Technology-wise, think of the Autoblow 2.0 as an iPhone 5 in the era of the iPhone 11.

These Autoblow 2.0 machines are in perfect working order – they were the best automatic pleasure devices in the world just a few years ago.

I feel a duty to help men who are less fortunate receive the pleasure all humans deserve – even if that pleasure is caused by a 3-year old blowjob machine."

At Autoblow, we get a lot of emails from elderly men and active-duty military who want our machines but cannot afford them.

Older men tell us that their sex drive is as strong as ever, but their elderly wives have lost interest in sex.

Men in the armed forces are away from their partners for extended periods of time and want a more realistic experience than a rubber butt shoved into a plastic tube can offer.

I hope to hear from charities actively helping these two populations.
What an absolutely ridiculous statement to make, but I suppose you can't really fault his enthusiasm in trying to help those who really need it. Of course, he could just give them way himself if he really felt that way so he's obviously trying to get a cut price bulk sale and eliminate this problem as quickly as possible, but I suppose at least he's still trying to help people and probably won't be making any money off it.
Backing it and hoping that the elderly and veterans get the blow job machines that they deserve. Email
UKgiveaway@vieci.com
if you can help.