Social media is often criticised for how it's made pretty much everyone in the world insanely vain in their quest for online validation in the form of likes, but sometimes a story comes out that surprises you even after everything we've seen before – and this is one of those times.
Images VIA
Serbian model/singer Jelica Ljubicic has come in for severe criticism following her decision to post a picture alongside her dead father in the hospital with the comments: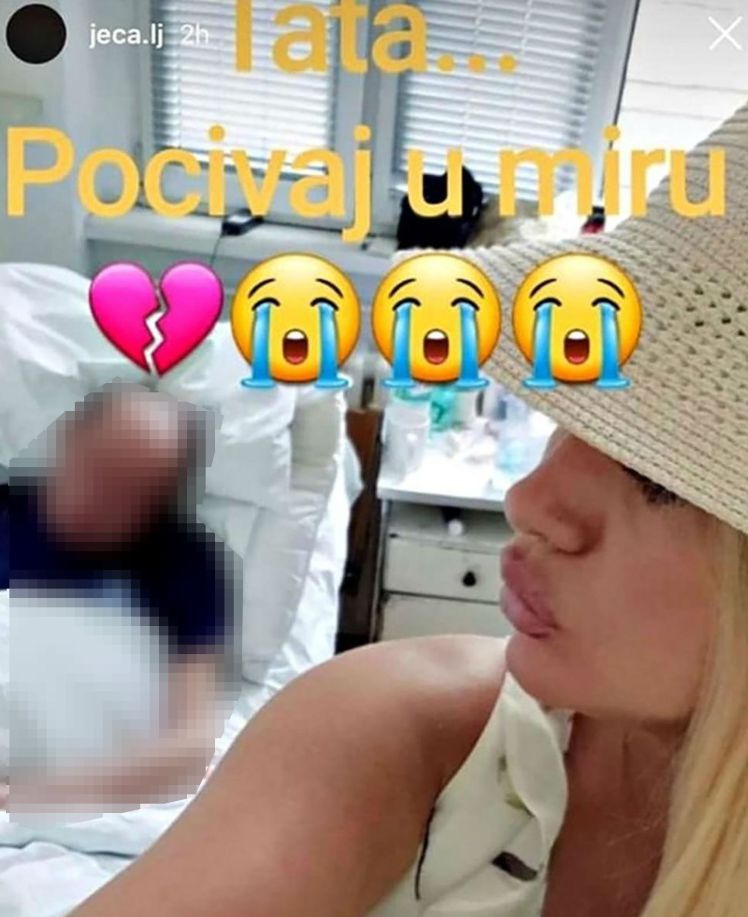 We have fought as much as we can, but it is not our will. We don't decide how long we will live.

He left us in the 67th year of life. Thank you for everything, I am grateful for being your daughter, and having you as my father.

Thank you for bringing us to the right path. Rest in peace, you will always stay in our hearts.
Well, whilst you can't deny that's a fairly nice sentiment, it's kind of outrageous that you would post that next to a selfie of you with your actual dead father in a hospital bed just after he had died. You know, maybe choose a picture of the two of you out there enjoying life, or him eating a nice steak dinner or doing something he loved. Not of him lying there, deceased, whilst you smile and dredge for likes. It's just not on.
Anyway, it seems like Jelica has learned her lesson now as she's completely deleted her online presence due to the torrent of abuse she received. Easy come easy go I suppose.
For more of the same, check out this girl whose selfie went very very wrong as well. Mistake.